Delivering Service Beyond Expectations
Mike O'Mara, Mortgage Loan Advisor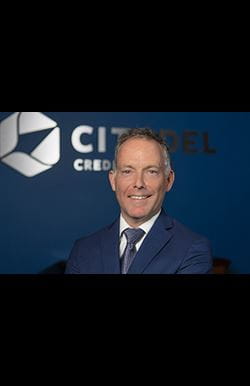 "Whether you're a first-time homebuyer, looking to trade up, deciding to downsize, or simply looking to make a change, I can help before you ever make an offer on a property. Let me guide you through the process of purchasing your new home."
There are many factors to consider when purchasing a home. I can sit down with you to review your financial situation and help you consider all your options, so you can make the best decision for your specific needs.
When you work with me and the Citadel mortgage team, you get the knowledge and expertise of our entire organization, including our in-house underwriting, processing, and servicing teams.
About Mike
Prior to his role as a Mortgage Loan Advisor, Mike worked as a Senior Financial Service Representative in Citadel's Paoli branch and also as a realtor with Berkshire Hathaway Home Services for five years. In that role, he helped his clients throughout the entire homebuying process, including working with their mortgage agent to understand their financing needs. In addition, he was a business owner in West Chester for 20 years and remains passionate about supporting local families and individuals.
Outside of work, Mike is an avid ice hockey player and a member of the Philadelphia Blues Hockey Club. He and his wife enjoy hiking and exploring local parks and Natural Lands Trust Preserves..
Coverage
Mike's regional coverage includes the Greater Philadelphia area, including Chester, Delaware, Montgomery, Lancaster, and Philadelphia counties.
At Citadel, we believe that applying for a mortgage, buying a home, or refinancing should be easy and convenient.
Get Pre-Approved