When you open a Star Savings account for your child, they're automatically enrolled in our Kids Club account. Kids Club members receive a birthday card every year for $10 to be redeemed and deposited at any Citadel branch, on every birthday, including your 12th birthday.
Schedule an appointment to speak with a representative today!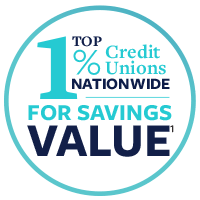 The Smart Place to Save
AS HIGH AS
Star Savings
$5.00 - $2,499
AS HIGH AS
Star Savings
$2,500 - $24,999.99
AS HIGH AS
Star Savings
$25,000 - $74,999.99
AS HIGH AS
Star Savings
$75,000+
Not sure which Savings account is right for you? Take our quick quiz to determine which option best fits your needs.
Start Quiz
Additional Features
No monthly fees
Add one of Citadel's Teen Debit Accounts at age 13 to start developing everyday spending skills
Fees
$0
No fees apply until your child turns 132
Security
Citadel is committed to helping you protect your hard-earned money.


All Citadel deposits are federally insured up to $250,000 per member by the National Credit Union Administration, an agency of the U.S. government.


Communicate with us securely through our Online Banking secure messaging system.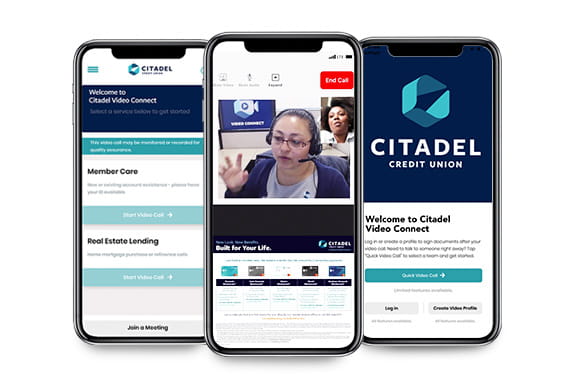 Chat Face-to-Face With Citadel Video Connect
Citadel's Video Specialists are just a few clicks away with Video Connect. Skip the trip to the branch office and video chat safely and securely from your preferred location. Learn More.
On your laptop, desktop, or mobile device, our Video Specialists can help you complete almost any banking-related task:
✔ Open a new account
✔ Add a product to a current account
✔ Apply for a loan
✔ Talk to a business banking expert

Find an ATM or Branch Near You
*Kids Club Disclosures
View *Kids Club Disclosures
Information accurate as of and is subject to change without notice. All rates expressed as Annual Percentage Yield (APY). Minimum balance to earn APY is dependent on account type. Fees may reduce earnings.
1Citadel is recognized as a Forbes 2021 Best-in-State Credit Union and in the top 1 percent for returning value nationwide in the 2021 Callahan & Associates Return to Member scoring.
2Account: Kids Club members will receive a birthday card to be redeemed and deposited at a Citadel branch, on every birthday, including your 12th birthday. Once your child turns 13, standard account fees will apply. Limit one Birthday Reward per eligible child, per year. The Savings account needs to be opened in child's name, as primary account owner, to be eligible for Kid's Club Birthday Reward.
Additional Information: During any calendar month, You may not make more than six withdrawals from or transfers to another Credit Union Account of Yours or to a third party by means of a pre-authorized or automatic transfer or telephonic order or instruction, or by check, draft, debit card, if applicable, or similar order to a third party.