Streamline and Simplify Your Business Banking
Susan Gluszynski, Cash Management Officer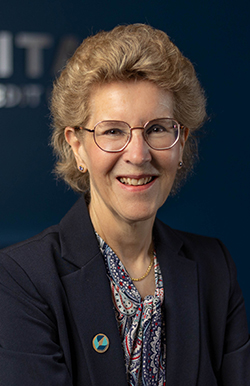 "As a trusted Government Banking/Cash Management Officer, I've learned that 'trust takes many years to build, a few seconds to break, and forever to repair'. I will continue to work hard to maintain that trust and to create a relationship that will offer solutions and efficiencies to assist in your daily needs, while protecting taxpayers' money."
Susan has over 35 years of commercial banking experience. Prior to her current role as Cash Management Officer, Susan worked with government entities for over 20 years as a relationship manager, which included cash management services and operations. She has worked with local counties, boroughs, townships, and authorities in Southeast PA to build strong, lasting relationships. Susan is committed to providing products and services tailored for each business and is determined to provide excellent customer service/support. She has been a member of PASBO and GFOA for many years and TriCounty Area Chamber of Commerce for two years.
About Susan
Susan is a native of Berks County and has been married for over 30 years. She attended Robert Morris University and Penn State-Berks Campus, and she is an honor graduate from Central Atlantic Advance School of Banking. She's a member at St. John's Lutheran Church and in her spare time enjoys traveling, walking, and gathering with family and friends.
Regional Coverage
Susan serves business clients throughout the Greater Philadelphia area, including Bucks, Chester, Delaware, Lancaster, Montgomery, Berks, and Philadelphia counties.
Find an ATM or Branch Near You