We're all about helping you build financial strength, so we don't try to trick you or sell you what you don't need. We do the right thing – because it's the right thing. Our experts offer guidance and educational resources to help you choose the accounts and loans that make the most sense for your situation.
We prioritize your digital experience, so even though we've been around for over 85 years and we love serving you in person, we're always finding new ways to make Online & Mobile Banking easier and better for you.
It's simple – since we're not-for-profit, we pay no income taxes (score!) and we have a volunteer board of directors. This allows us to invest that savings right back to our members in the form of better rates and low (or no!) fees.
We're a community credit union, which means anyone who lives or spends time in Southeast Pennsylvania can join. It also means we reinvest our resources back into local programs through charitable giving and volunteerism.
All it takes is $5 in a new savings account to join. You get all benefits of membership and take the money with you if you go…but we have a feeling you'll want to stick around.

What is a community credit union, and who can join?
Although we started as an employee credit union for Lukens Steel Company in 1937, we've been a not-for-profit community credit union since 1986, which means anyone can open an account with us if they live, work, worship, or study in Bucks, Chester, Delaware, Lancaster, Montgomery, or Philadelphia County.
Since we were founded, we've grown to become one of the largest locally owned financial institutions in the Greater Philadelphia area. We reinvest our resources and any profits back into supporting and elevating the people and businesses in this area with better rates, low (or no!) fees, helpful tools, charitable giving, and volunteerism. We will remain a pillar of security for our members with a sole focus on caring for those who work hard to build a better future for us all.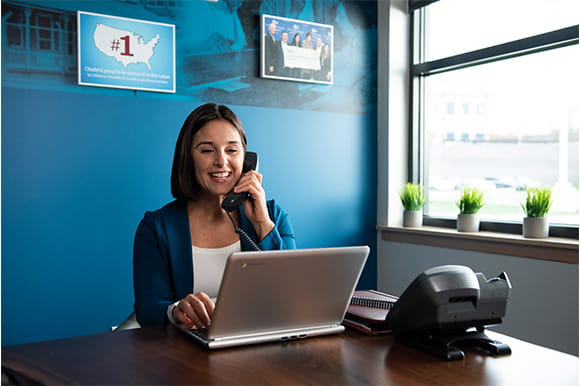 Financial literacy is important to us. So is partnership & guidance.
We believe financial literacy is the key to progress and prosperity, so we don't try to trick you or sell you what you don't need. We do the right thing because it's the right thing.
You should feel confident choosing the right accounts and loans for your unique situation, which is why our experts offer the guidance, partnership, and educational resources to help you along the way.
Read articles on our blog, check out our Security Center, or meet our financial advisors.
Giving back to the community is at the core of what we do.
See How
Why is every new member required to open a savings account?
As a regional credit union, our organization is considered a financial co-op, and everyone who joins is a member-owner. Our goal is to help our members build financial strength, and a big part of that is saving. That's why each new member starts out with $5 in a savings account to activate their Citadel membership. The $5 deposit allows you the opportunity to vote in our board elections and take advantage of all the other accounts, loans, services, and money-saving discounts our credit union has to offer.
As long as you remain a member, we'll hold the $5 in your account, and you can continue to save as you wish. If you decide to close your account, you'll take that money with you when you go…but we have a feeling you'll want to stick around.
Did you know we also have Business Banking?
Learn More
Find an ATM or Branch Near You