Let's Recognize Our Teachers
Citadel Heart of Learning Award
At Citadel Credit Union, we're committed to serve those who work every day to build a better future for us all. That's why every year, we honor teachers across the Greater Philadelphia area in Bucks, Chester, Delaware, Montgomery, Lancaster and Philadelphia counties with the Citadel Heart of Learning Award. If you know a teacher who truly cares about their students and puts in the extra effort to enhance their educational experience, please submit a nomination. Prizes will total $60,000 for the best teachers in the region along with a glass heart award for each winner.
The Citadel Heart of Learning Award is one of our longest standing initiatives. We started the program 23 years ago in partnership with the Chester County Intermediate Unit (CCIU), to recognize local teachers who show dedication in and outside of the classroom.
How to Submit a Nomination:
All too often, teachers are unsung heroes. If you know a teacher who goes above and beyond the call of duty, share their story and how they've impacted your life or a student's life. You can submit a written nomination form, email us or a video nomination. To submit a video nomination you can create a post on TikTok, Instagram, or Facebook and tag us @citadelcreditunion on TikTok or @CitadelBanking on Instagram and Facebook with the hashtag #CitadelHeartofLearning. Just make sure your video shows us exactly why your teacher should be nominated.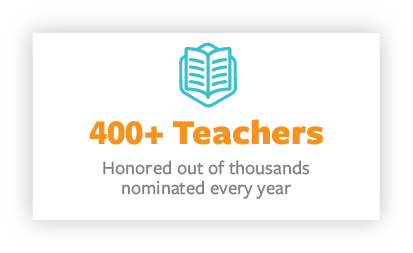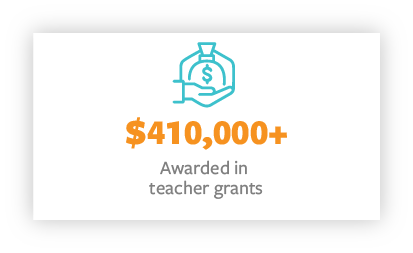 Citadel Heart of Learning Award 2022-23 Winners
Grand Prize Winners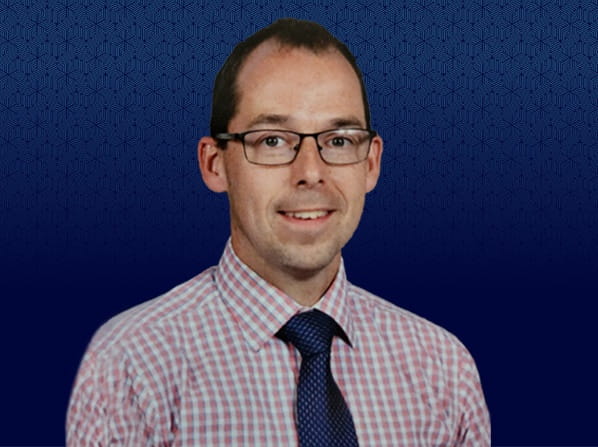 William Langhorne - Avon Grove High School
William Langhorne has been a high school mathematics teacher in the Avon Grove school district for over 15 years. He is also the high school cross country coach. Within the classroom, he is an excellent teacher always ready to give up his free periods to help students gain a better understanding of what is being taught. As a cross country coach, he's always ready, whether it's a 5am workout, 7pm race, or organizing a team dinner. We received over 30 nominations from students and teachers that spoke of the attentiveness and dedication he gives to his students and athletes. He is an exceptional educator, mentor, and coach who fosters an environment of respect and kindness.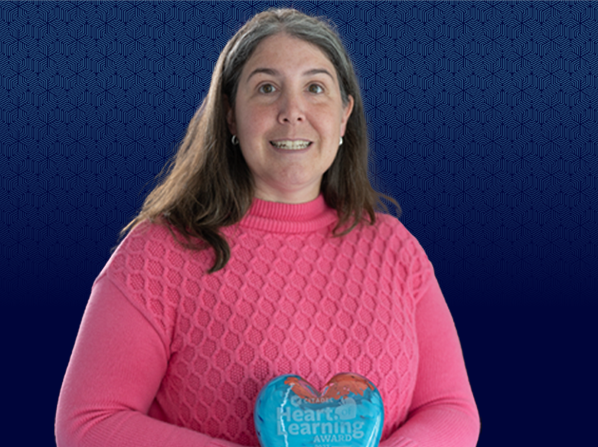 Tanya Prickitt - Colonial Middle School
Tanya Prickitt is a mathematics teacher at Colonial Middle School. She creates lessons that are ever changing and unique. She tries to get her students out of their seats, working in teams, trying new approaches, and finding joy in solving math. She gives up her time endlessly at the end of the day to help kids and never says no when a child needs support. Over the years, she has taken on roles as a team leader and master teacher. Her expertise and approach to learning has helped other teachers grow. She is always the first to help a colleague no matter the concern. We received over 20 nominations for Tanya from parents, fellow teachers, and students.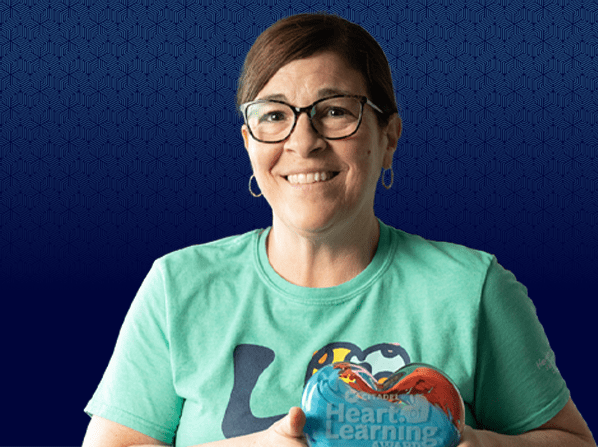 Annie Marie Hunton - Herbert Hoover Elementary School
Ann Marie Hunton is a special education teacher who has been teaching for over three decades. She is kind, caring, and treats all the students like they are her own children. She helps parents navigate behavioral issues and supports the children along the way. Her students know she cares for them and has an interest in their lives. She's a model educator who truly has an impact on her students.
High School Winners:
Gary Schmaltz - Chester Co Technical College HS
Wendy DiRico - Conestoga High School
Michael Podlesney - Downingtown STEM Academy
Fonda Akins - Springfield High School
Jessica Anderson - Penncrest High school
Brooke Cox - Solanco High School
Diane Weintraub - Kohelet Yeshiva High School
Gianna Lozzi - George Washington High School
Harold Dietrich - Twin Valley High School
Middle School Winners:
Christy Marshall Silva - Marsh Creek Sixth Grade Center
Meagan Stolnis - Peirce Middle School
Michelle Kreger - North Brandywine Middle School
Colleen DiMaggio - Southeast Delco School District
Dr. Jason Finn - Haverford Middle School
Victoria Crawford - Donegal intermediate school
Colleen Cerruti - Murray Ave Middle School
Mary Riisen - St. Norbert Middle School
Samantha Samuels - West Oak Lane Charter School
Elementary School winners:
Jenn Krasna - Charlestown Elementary
Krista Troutman - French Creek
Kristopher Stevenson - Springton Manor Elementary
Linda Farren - Uwchlan Hills Elementary
Dani DiNolfi - St. Joseph Downingtown
Michele Showalter - Pocopson Elementary
Brooke Doyle - Ithan Elementary School
Kelly Reiner - Linwood Elementary
Megan Hood - Octorara Elementary
Traci Watson Heart Award:
Beverly Rusoff - Bala Cynwyd Middle School
Meet Last Years Winners
For the 22nd year in a row, Citadel Credit Union had the honor of recognizing the most impactful teachers in the Greater Philadelphia community. We've seen thousands of heartfelt nominations recognizing their hard work and dedication and we were so excited to add these inspiring teachers to the list.
Learn more about our commitment to the community.
Explore Now
The Role of a Teacher
Within this past academic year, we've seen teachers taking on many different roles and hats in their classrooms.
Citadel Heart of Learning Award Eligibility
View Citadel Heart of Learning Award Eligibility
• All nominees must be Pennsylvania-certified active teachers in a Bucks, Chester, Delaware, Montgomery, Lancaster, or Philadelphia county public school or non-public school. Exceptions may include teachers in non-public schools who are not required to be certified, home school teachers, tutors, etc. Retired teachers are eligible as long as retirement date was at max, one year prior to award year.
• For the purpose of the Citadel Heart of Learning Award, a public school shall be defined as a school under the jurisdiction of one of the public school districts listed above and which is publicly funded; employs staff that are required to be certified by the Pennsylvania Department of Education; and meet the policies, rules, and regulations of the Pennsylvania School Code.
• For the purpose of the Citadel Heart of Learning Award, Charter schools and home schools are categorized as non-public schools.
• For the purpose of the Citadel Heart of Learning Award, cyber school teachers will be eligible for nomination if the student or parent submitting the nomination resides in one of the aforementioned counties.
• All nominees must provide direct instruction to students in a classroom setting. This includes classroom teachers, subject teachers, certified teaching professionals who provide direct instruction to students, k-12, in a classroom setting, such as a reading specialist, speech therapist, learning support teacher, librarian, etc.