The Checking Account that Maximizes Your Cash Back
Cashback Rewards Checking
With our Cashback Rewards Checking account, you'll earn 1% cash back on all purchases up to $120 per year.1 You can manage your money 24/7 with free Online & Mobile Banking, and you'll also get free ATM transactions3 and automatic overdraft transfers.4
New to Citadel? We're glad you're here! Our Cashback Rewards Checking account offers a convenient and simple application process that will make your experience fast and easy. You can easily open an account online in minutes by answering a few simple questions. Open now!
Current members can also open additional accounts and apply for loans through Online & Mobile Banking at any time. Simply select 'Open an Account' from the main menu to open. Get Started!
Not currently enrolled in Online Banking? No problem! Enroll Now.

Why Choose Citadel?
Citadel is a not-for-profit credit union that exists to serve the people, businesses, and neighborhoods of Greater Philadelphia, so they can prosper.
Here's why you should join us:

Better rates & low (or no!) fees


No tricks or hidden selling tactics


Personalized banking experiences, online & in-person


Open to anyone who lives or spends time in Southeast PA


All you need to do is open a $5 savings account to join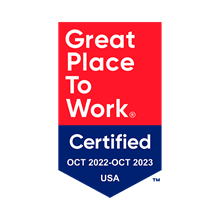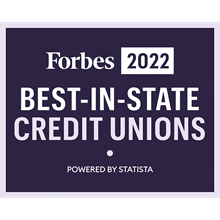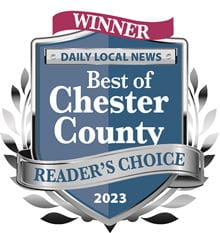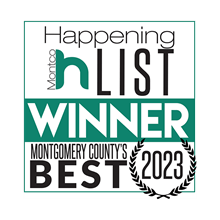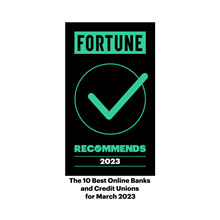 See How We Compare:

*Information accurate as of August 1, 2023.
How to Redeem Your Rewards
You can redeem Cashback Rewards as soon as they're available, and the cash back is instantly deposited into your Cashback Rewards Checking Account. Redeem your Cashback Rewards through Online & Mobile Banking or by contacting Citadel. You'll love how quickly it adds up! Learn how to redeem.
Each year on your account opening anniversary, we'll automatically deposit any Cashback Rewards that haven't been redeemed.
Switching is Easy
If you already have a Citadel Checking Account, switching to a Cashback Rewards Account is simple. Your account number and debit card will stay the same, so you don't have to worry about updating anything. Simply switch through Online or Mobile Banking or by visiting one of our locations.
Ready to switch? Here's how.
What You'll Need to Earn Cash Back
$1,000 or more in qualifying direct deposit per month2
Additional Features
Contactless Debit Card - simply Tap & Go™ wherever you see the contactless symbol at checkout
Enjoy all of the great Mastercard benefits. Use it at ATMs and everywhere Mastercard is accepted
Set up card controls and account alerts in Online & Mobile Banking
Redeem available Cashback Rewards at any time or automatically on your account opening anniversary
No monthly fees when you meet one of the account requirements2
No fees or surcharges at Citadel branch locations and ATMs
Free financial wellness tools, savings goals, credit score monitoring, and budgeting in Online & Mobile Banking
Easy, secure mobile deposits with the Citadel Mobile App
No Citadel ATM Withdrawal or Balance Inquiry Fees at any ATM
Free overdraft transfer from your savings or loan account4
Same day issuing of debit and credit cards at most Citadel branch locations
To review all of the product features, check out our Product Guide
Cashback Rewards Checking Rate
AS HIGH AS
Cashback Rewards Checking
$5,000+
Fees
$10
Monthly service fee, if account requirements are not met; waived for 60 days following account opening2 (excludes ages under 21)
$2
Paper account statement fee (excludes ages under 21 and 70+)
$5
Monthly Inactivity Fee5
$33
Courtesy Pay overdraft protection fee4
$33
Non-sufficient funds (NSF) fee
Frequently Asked Questions
Information accurate as of and is subject to change without notice. All rates expressed as Annual Percentage Yield (APY). Minimum daily balance to earn APY is $5,000. Fees may reduce earnings.
1 Earn Up to $120 in Cashback Rewards Annually: When Cashback Rewards transaction requirements are met, earn 1% cash back on Citadel debit and/or credit card purchases that post to your account each statement cycle from Citadel debit and/or credit cards linked to your Citadel Cashback Rewards Checking Account. Maximum Cashback Rewards: $10 per month. Cashback Rewards will be calculated at month end on net purchases (purchases minus any credit or returns). Available Cashback Rewards may be redeemed at any time during the year through Online and Mobile Banking or by contacting Citadel. Earned Cashback Rewards can only be deposited to your Cashback Rewards Checking Account. For full Cashback Rewards program details and disclosures, visit CitadelBanking.com/CashbackChecking.
2 To earn Cashback Rewards and avoid $10 monthly service fee, one of the following criteria must be met: Receive monthly qualifying direct deposit(s), as previously defined, totaling $1,000 or more OR maintain average daily balance of $5,000 in your Cashback Rewards Checking Account. Account must be active and in good standing in order to receive Cashback Rewards Checking offers. Not available for business accounts or public funds. Limit to 5 Cashback Rewards Checking accounts per member. A qualifying direct deposit is defined as a recurring direct deposit of payroll, pension, Social Security, Government benefits, or other regular monthly income, electronically deposited into the account. Internal or external transfers from one account to another, mobile deposits, and deposits made at a banking location, ATM, or through Online and Mobile Banking do not qualify as a direct deposit.
3 ATM transactions at non-Citadel ATMs may be subject to a surcharge from the ATM owner. For a list of ATMs with no surcharge, visit Citadelbanking.com/atm.
4 Citadel offers several overdraft protection options including Courtesy Pay and automatic transfers from a Citadel savings or loan account. An overdraft occurs when the available balance in your account is not sufficient to cover a transaction. Citadel offers several options for you to avoid the extra expenses caused by a bounced check or insufficient funds. These include: transferring funds from a Citadel Savings and/or Money Market Account; advancing funds from a Citadel Personal Line of Credit; and Courtesy Pay. Citadel offers Courtesy Pay for its members and may pay overdrafts for the following types of transactions: checks, ACH withdrawals, Bill Payer payments, and/or recurring debit card transactions (e.g., monthly payments debited from your account). As a Citadel member, if you have a checking account and qualify, you will automatically be enrolled in Courtesy Pay when you open your account. If you wish to use one of the other options, which may be free or less expensive than Courtesy Pay, you can sign up at any time. We pay overdrafts at our discretion, which means we do not guarantee that we will always authorize and pay any type of transaction. If we do not pay an overdraft, your transaction will be declined and not paid. If you want to use Courtesy Pay to pay overdrafts for one time, everyday debit card transactions (e.g. Starbucks®, Home Depot®, grocery stores, gas stations, etc.), you must opt in and give us your permission. You can opt in by: completing the opt-in form in Online & Mobile Banking by selecting 'Courtesy Pay' under 'Accounts' in the main menu; visiting any Citadel Branch; calling Citadel toll free at (800) 666-0191; or you cannot use Courtesy Pay to pay for overdrafts on ATM withdrawals. For a complete list of fees associated with overdrafts, please refer to Citadel's fee schedule.
When you use Courtesy Pay, we will charge you a fee of $33 each time we pay an overdraft. There is no limit on the amount of total fees we can charge you for over drafting your account. Any fees charged will count against your Courtesy Pay limit. For information on Citadel's check clearing policies, please contact us at (800) 666-0191. You can opt out of Courtesy Pay at any time. Please visit any branch, or contact us at the toll free number above.
5 A $5 monthly inactivity fee will apply if there is no activity on any Citadel account for one year – this fee is waived if combined balance of all deposit accounts is $500 or more. Fee does not apply to primary account holders less than 13 years of age. Inactivity is defined as a 365-day period during which there were no customer-initiated transactions on any Citadel account.