Banking Together on Your Schedule
Online Appointment Scheduling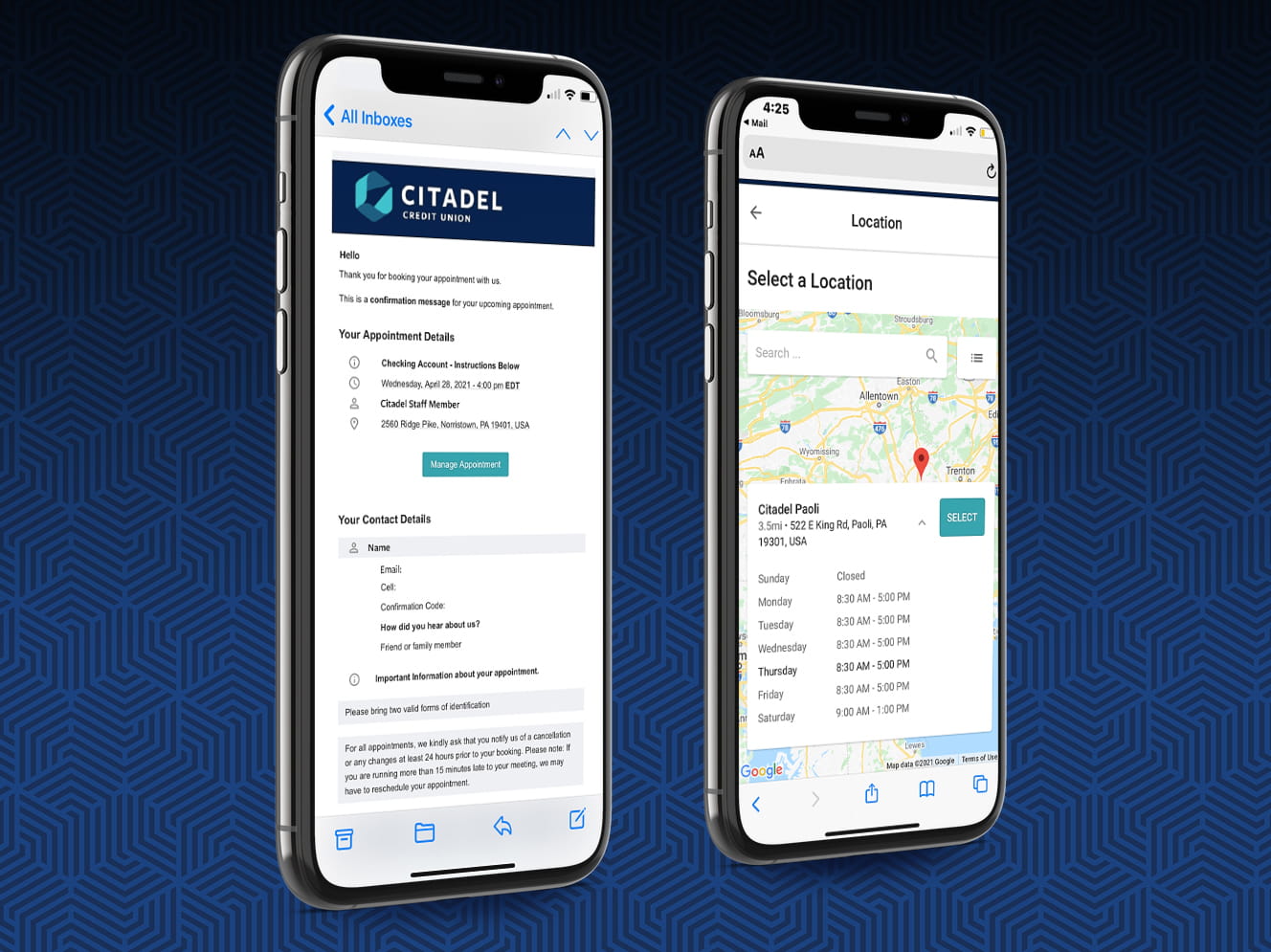 At Citadel Credit Union, we're committed to Building Strength Together. That's why we've made it easy to schedule an appointment with our team. Simply select a service and the most convenient day, time, and location for your appointment.
Once your appointment is booked, you'll receive an email confirmation and friendly appointment reminders. You can also sign up for text alerts, manage, reschedule, or cancel your appointment instantly online.
What You Need to Know:
✔ Please bring a photo ID to your appointment.
✔ You can cancel at anytime before your appointment start time.
✔ Appointments can be booked up to 4 weeks in advance.
✔ Next day appointments are available within a 24-hour window.
✔ Add additional attendees so you can both get real-time notifications and sync your calendars.
Find an ATM or Branch Near You
Try Citadel Video Connect to virtually chat face-to-face with a team member.
Learn More