Healthcare Banking and Financing Solutions
Starting, running, and expanding your own practice is no small feat, and our team of experienced Relationship Managers have spent their careers witnessing the distinct challenges healthcare professionals face along the way.
From family doctors and specialists to chiropractors, dentists, and veterinarians, Citadel is committed to providing premium banking products and financing solutions to those who care for our communities.
Building Strength for Your Business
In order to determine a banking solution that will support your business from the ground up, our team starts by evaluating your needs, opportunities, challenges, and goals. From there, we'll work together to build out solutions for every stage of your business and cashflow obstacle along the way:
Start-up costs
Practice partnership options
Equipment and vehicle purchases
Office relocation or remodeling
Delays in insurance claims
Delinquent account collections
Get in touch with us to discuss your financing challenges and how we can help.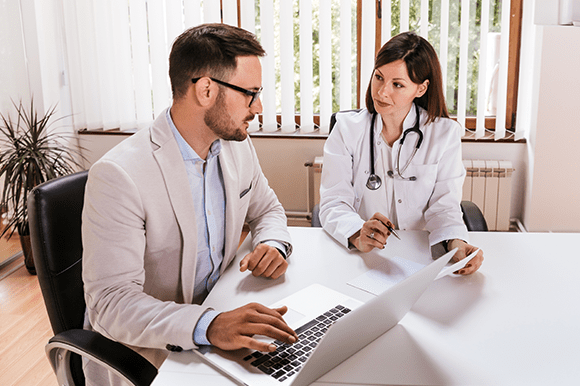 Banking and Financing Solutions
Practices of all sizes and specialties can benefit from a personalized strategy and custom financing package, including:
✔ Commercial Mortgages
✔ Equipment & Vehicle Loans
✔ Working capital and lines of credit
✔ Business Checking and Savings Accounts
✔ Personal and business investment options
✔ Merchant Services payment processing and POS systems
✔ Remote Deposit Capture with high-speed check scanner*
✔ Payroll & HR Solutions for employee benefits administration
Choosing a Financial Champion for Your Practice
Citadel's dedicated relationship managers are financial champions for their clients, providing a unique level of service and partnership to ensure recovery, strength, growth, and prosperity. With decades of deep expertise in the Greater Philadelphia region and a firm commitment to the community, Citadel's relationship-based approach establishes and maintains meaningful, ongoing connections that businesses like yours can depend upon.
Contact our team to connect with an expert who can customize a premium product package that's tailored to your current needs and scalable for future growth.
Get Started with Business Banking Today!
Find an ATM or Branch Near You
Agreements and Disclosures