Citadel Credit Union Announces 2020 Financial Results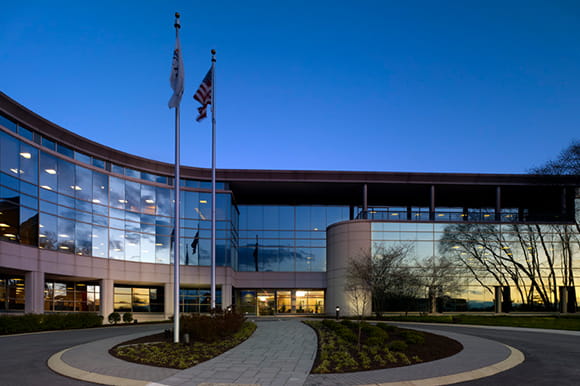 For the Third Consecutive Year, the Credit Union Experienced Record Asset Growth with a 14 Percent Asset Increase
EXTON, Pa., February 9, 2021— The year 2020 was unique in many ways—and for Citadel Credit Union, the nation's 63rd largest credit union, it was momentous; with the launch of a new brand identity and the third consecutive year of record annual asset growth. In 2020, Citadel's assets increased $544 million to $4.3 billion—a 14 percent increase. In 2020 Citadel had continued loan growth with a record year for Real Estate, in addition to record deposit growth of 16 percent from the prior year.
Citadel experienced a 20-year cumulative annualized growth rate (CAGR) of 13.4 percent between 2000 and 2020. Over the past three years, Citadel's overall asset growth was $1.3 billion. Since 2005, Citadel experienced its most significant growth—over $3.5 billion in assets, as the company has expanded to serve the broader Greater Philadelphia region.
During the COVID-19 outbreak, Citadel continued to prioritize serving members, and offered various assistance programs to alleviate some of their economic distress. In fact, Citadel was one of the only financial institutions to automatically push back loan payment dates when the first economic impact of the pandemic began in March. For three months, Citadel pushed all consumer loan due dates and waived fees, with no action required from members. Citadel's proactive consumer loan relief was extremely well-received by members in need of financial assistance.
"We're proud of our continued ability to achieve stable annual growth, especially during a year that challenged people in many ways. For Citadel, this year meant not only meeting but exceeding the needs of our members, as they needed us more than ever," said Jeff March, President & CEO, Citadel. "Ensuring members were accessing our digital banking tools and transacting from the safety of home was paramount, in addition to keeping our employees and members safe. Wellness, safety, and streamlining our virtual connections were at the forefront of every decision."
In addition to experiencing record asset growth, Citadel launched its new brand identity in August of 2020. As the credit union has continued enhancing its member experience and offering more products and services, refreshing the brand has been a major priority to align its identity with where the company is headed. Citadel introduced a new logo, color palette, and tagline, with a commitment to members and the community of "Building Strength Together." Citadel's new promise and brand were launched during an unprecedented period due to the pandemic, making the statement of "Building Strength" truly relevant.
Returning Value
In 2020, Citadel maintained its ranking as the number one credit union in Pennsylvania for returning value to savers and borrowers. The ranking, which is published by Callahan & Associates, uses savings, lending, and product usage to quantify member value and assign a score to every credit union in the United States. Citadel has also consistently ranked in the top 1% nationally, measured against 5,500 credit unions nationwide.
In addition, Citadel was named a 2020 Best-in-State credit union by Forbes Magazine. The credit unions included in the list are scored based on overall customer recommendation and satisfaction, in addition to five subdimensions (trust, terms and conditions, branch services, digital services, and financial advice). Overall, only 182 credit unions qualified to be on the list, out of the 5,200 credit unions nationwide.
To learn more about Citadel, visit CitadelBanking.com.
CONTACT:
Melissa Thompson
800-666-0191 Ext. 6983
MelissaThompson@CitadelBanking.com
###
About Citadel Credit Union
Citadel Credit Union is a not-for-profit, member-owned financial institution that provides banking, investments, and insurance services to more than 255,000 members. At $5.7 billion in assets, it is one of the Greater Philadelphia area's largest credit unions, proudly serving residents of Bucks, Chester, Delaware, Lancaster, Montgomery, and Philadelphia counties. Citadel is recognized as a 2023 Fortune Recommends Best Credit Union, Forbes 2022 Best-in-State Credit Union, and a certified 2022 Great Place to Work. For more information, visit CitadelBanking.com.
Looking to learn more about Citadel's financial performance throughout the years? Check out our Annual Reports.
Explore Now