Citadel Rolls Out COVID-19 Loan Relief Program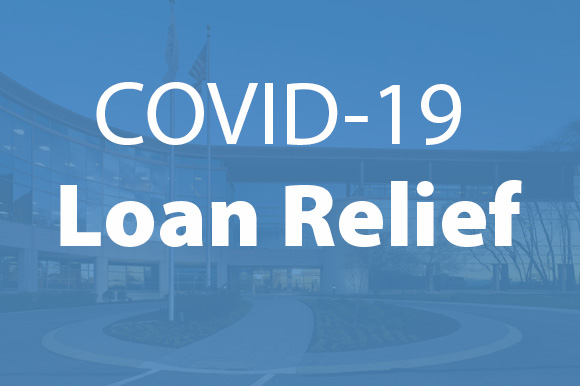 Program Provides COVID-19 Support for Citadel Members in Need
EXTON, Pa., April 9, 2020—Due to the current unprecedented COVID-19 situation, Citadel has introduced a Loan Relief Program to help alleviate financial struggles for members. The program aims to support all Citadel members in need due to COVID-19.

Through the program, Citadel has automatically pushed back due dates for members with the following types of loans for at least two payment cycles:
Credit Cards
Auto Loans
Home Equity Lines of Credit
Home Equity Loans
Personal Loans
In addition, Citadel is also waiving all late fees for the foreseeable future.
"Our goal is to be there for our members in challenging times; they depend on us as their financial institution. We automatically pushed back loan due dates to give them one less thing to worry about," said Jeff March, president and CEO, Citadel. "The Loan Relief Program is designed to provide some financial peace of mind for members as a result of the pandemic. We will continue to monitor the situation and offer relief as much as possible."
Citadel's branches remain open with limited access for the safety of its members and employees. The Citadel Contact Center also remains open, in addition to loan relief assistance teams for both mortgages and business loans.
Mortgage Relief
Citadel promises to help members who need mortgage relief due to the coronavirus pandemic. There is a dedicated Mortgage Assistance Team, who will discuss individual circumstances and assess what can be done. If a person or family is struggling to make a mortgage payment due to COVID-19, they can fill out Citadel's Mortgage Payment Assistance Form to request payment relief. Each request will be carefully reviewed by a member of the team, who will reply in 3-5 business days. Citadel will accept mortgage relief applications each month as members need help.
Business Loan Relief
In addition, Citadel is here to help business loan members during the pandemic. Any commercial loan client of Citadel's who is experiencing hardship in making payments can fill out the Business Loan Assistance Form or contact BusinessRelief@citadelbanking.com.
For all of the details on Citadel's Loan Relief Program and for the latest on the company's response to COVID-19, visit CitadelBanking.com/COVID19.
###
About Citadel Credit Union
Citadel Credit Union is a not-for-profit, member-owned financial institution that provides banking, investments, and insurance services to more than 255,000 members. At $5.7 billion in assets, it is one of the Greater Philadelphia area's largest credit unions, proudly serving residents of Bucks, Chester, Delaware, Lancaster, Montgomery, and Philadelphia counties. Citadel is recognized as a 2023 Fortune Recommends Best Credit Union, Forbes 2022 Best-in-State Credit Union, and a certified 2022 Great Place to Work. For more information, visit CitadelBanking.com.