Citadel Donates $10,000 to Montgomery County's RSVP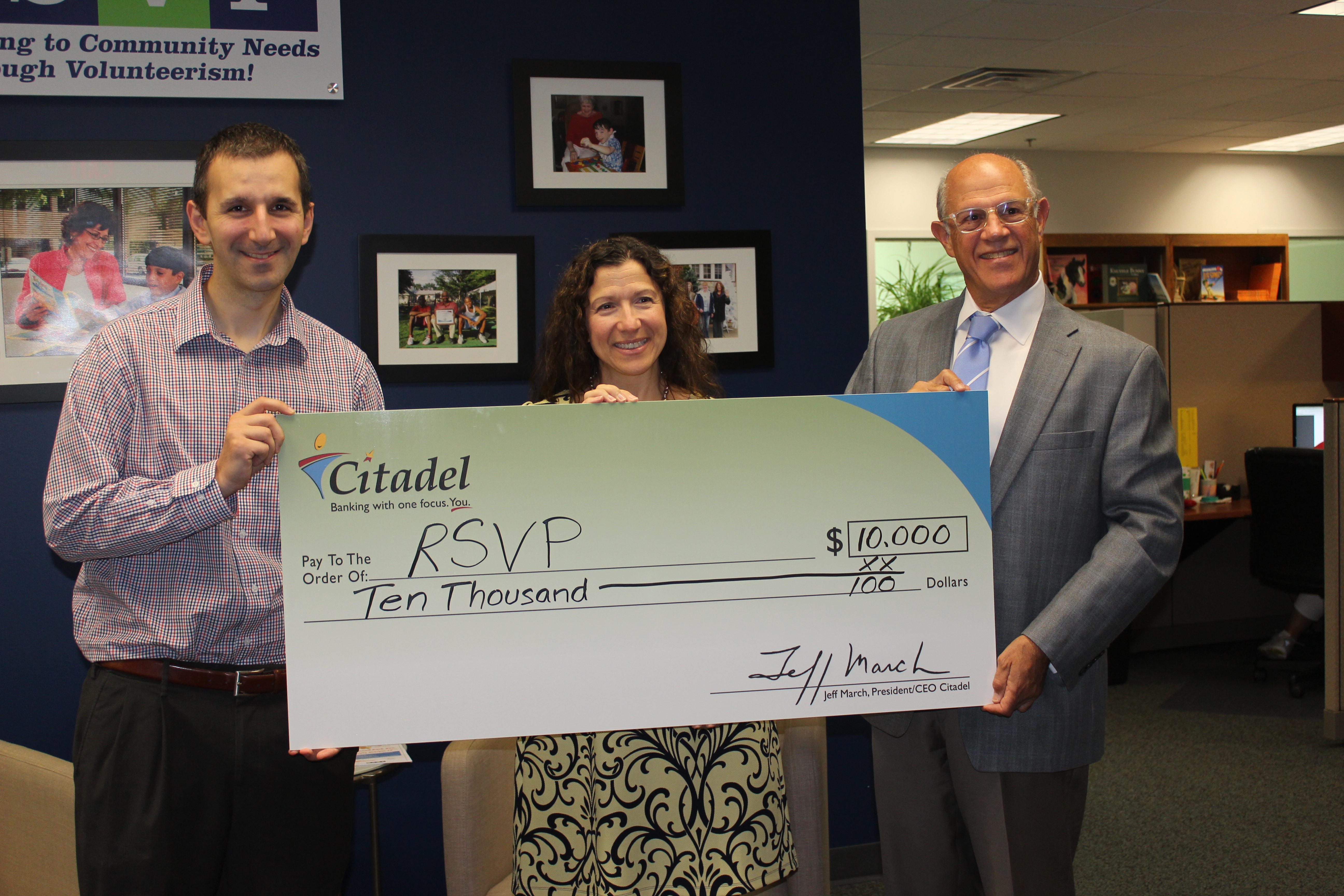 Citadel has donated $10,000 to RSVP, the region's leading volunteer placement agency since 1973. The goal of the partnership is to encourage more volunteers to donate time to RSVP organizations, and increase general awareness of the programs that are in need. Citadel will work with RSVP to help promote its events and ultimately drive more volunteerism.
In 2017, Citadel and RSVP launched the first-ever Citadel Community Hero Award, a nomination-based program developed to recognize people in Chester, Delaware, and Montgomery Counties who are volunteering their time and dedicating themselves to a cause in the community. The awards were presented as a surprise to winners during RSVP's annual award ceremonies, and Citadel donated $1,000 to the organizations of the winners' choice. After receiving many heartfelt nominations for deserving community heroes, the two organizations have decided to continue the program in 2018.
RSVP volunteers serve a variety of groups throughout Montgomery, Chester, and Delaware counties in addition to educationally disadvantaged children, youth, and veterans in Philadelphia. Every day, countless RSVP volunteers tutor struggling students, drive home-bound seniors to medical appointments, counsel juvenile offenders, present STEM career choices to students, counsel Medicare recipients, and more.
As a community-based organization, Citadel encourages employees to donate their time and talent during the year to assist in the community. Through Citadel's volunteer program, employees generously volunteer hundreds of hours to our partner organizations. In 2016 alone, Citadel employees gave more than 450 community service hours.
To learn more about RSVP and to learn about the various volunteer opportunities, visit www.rsvpmc.org.
###
About Citadel Credit Union
Citadel Credit Union is a not-for-profit, member-owned financial institution that provides banking, investments, and insurance services to more than 255,000 members. At $5.7 billion in assets, it is one of the Greater Philadelphia area's largest credit unions, proudly serving residents of Bucks, Chester, Delaware, Lancaster, Montgomery, and Philadelphia counties. Citadel is recognized as a 2023 Fortune Recommends Best Credit Union, Forbes 2022 Best-in-State Credit Union, and a certified 2022 Great Place to Work. For more information, visit CitadelBanking.com.