2018 Marks Record Growth For Citadel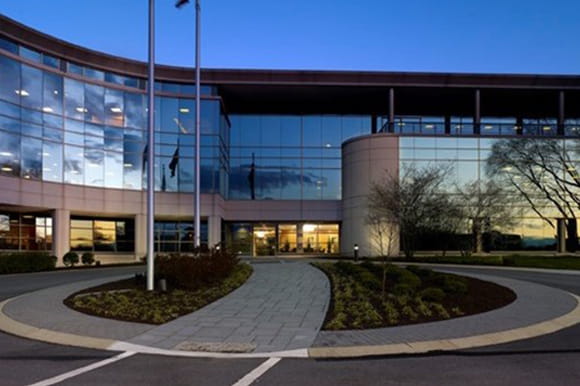 EXTON, Pa., February 21, 2019 — Citadel, the second largest credit union in the Greater Philadelphia area and one of the largest in the county, experienced record asset growth in 2018. Citadel's assets increased $335 million to $3.4 billion—the organization's largest year over year increase in its 82-year history. Citadel, which primarily serves Bucks, Chester, Delaware, Lancaster, Montgomery, and Philadelphia counties, is focused on investing in enhanced mobile capabilities while continuing to expand its branch presence and breadth of products.
Returning Value
In 2018, Citadel was ranked number one in all of Pennsylvania for providing value to its members. The ranking, which is published by Callahan & Associates, uses savings, lending, and product usage to quantify member value and assign a score to every credit union in the United States. Citadel continued to rank in the top 1% at the national level as well, measuring against 5,500 credit unions nationwide.
A Year of Giving
Citadel continued to expand its community involvement and philanthropic initiatives in 2018. The financial institution was the title sponsor of one of the region's largest events of the year, the inaugural Citadel Country Spirit USA. The three-day country music festival featured 20 artists on two stages, with headliners Alabama, Toby Keith, and Brad Paisley. Citadel Country Spirit USA was a major success, raising significant funds for Children's Hospital of Philadelphia (CHOP) and driving more than $3.5 million to the local economy.
Collectively, in 2018 Citadel donated over $220,000 to non-profits and charities across its charter.
"It's simple, at Citadel, we are dedicated to delivering value to our local community and our members, and that dedication drives every decision we make," said Jeff March, president and CEO, Citadel. "We attribute our growth and success to being focused on the community first and listening to what our members want."
Looking Forward
Growth and Expansion
In 2019, Citadel will roll out new financial products and focus on expansion. One of those products includes Citadel's brand new Cashback Rewards Checking Account, introduced in February. The Citadel Cashback Rewards Checking Account is unique to the market, giving members 1 percent cash back on all qualifying debit or credit card purchases.
Enhancing the Digital Experience
In 2019, Citadel will focus on enhancing its Online and Mobile Banking experience for members. The organization will introduce increased security and ease with mobile payments, and allow for immediate fraud alerts via mobile at the time of transaction.
In addition, members will enjoy an enhanced Skip-a-Pay experience in Citadel's Online and Mobile Banking platforms, allowing them to select which qualifying loan payment they would like to skip right from their phone or tablet.
Citadel will also offer members new, more robust Mastercard Rewards across all platforms, in addition to making it even easier to redeem rewards.
Expanding Regionally
Citadel plans to expand to serve a broader footprint. Specifically, the organization will open additional branches in Chester, Bucks, and Montgomery counties, and has plans to increase its presence in Philadelphia.
Hiring New Employees
Another element of Citadel's expansion is new job creation. In 2018, Citadel hired 92 new employees, and in 2019 it plans to fill 100 positions across the organization. Over the next two years, Citadel will have additional job opportunities and open three new branches.
Increasing Commitment to Philanthropy
As part of its commitment to the local community, Citadel will increase its philanthropic efforts in 2019. The organization will once again be the title sponsor of the second-annual Citadel Country Spirit USA, which will return August 23-25, 2019, with a portion of every ticket donated to CHOP.
Citadel will continue to support CHOP in 2019 and beyond, rolling out new ways to support the Children's Miracle Network Hospital through its employee base, and will have a major presence at CHOP events, such as the 2019 Parkway Run & Walk in September.
To learn more about Citadel, visit CitadelBanking.com.
CONTACT:
Abigail Brooks
(610) 466-6896
AbigailBrooks@CitadelBanking.com
###
About Citadel Credit Union
Citadel Credit Union is a not-for-profit, member-owned financial institution that provides banking, investments, and insurance services to more than 255,000 members. At $5.7 billion in assets, it is one of the Greater Philadelphia area's largest credit unions, proudly serving residents of Bucks, Chester, Delaware, Lancaster, Montgomery, and Philadelphia counties. Citadel is recognized as a 2023 Fortune Recommends Best Credit Union, Forbes 2022 Best-in-State Credit Union, and a certified 2022 Great Place to Work. For more information, visit CitadelBanking.com.