Citadel Credit Union Announces Over 20 Percent Asset Increase in 2022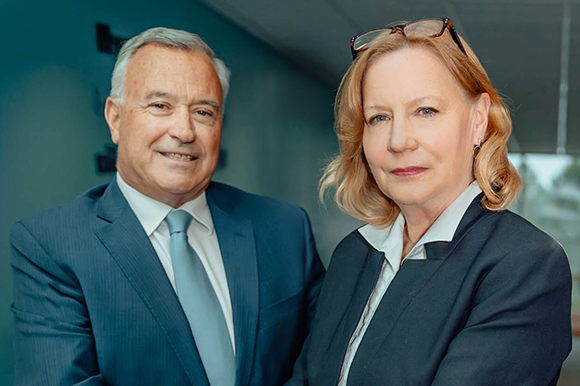 EXTON, Pa., April 21, 2023 — In 2022, Citadel's assets increased from $4.6 billion to $5.6 billion—a record-breaking 20.1 percent increase. During the year, Citadel continued to have strong deposit growth at 15.7 percent over 2021.
Not only was 2022 a significant growth year for the credit union, in 2022, Citadel was also named a Best-in-State Credit Union by Forbes Magazine. As recently as February 2023, the organization and was listed on Fortune.com's list of Top Ten Digital Banks and Credit Unions nationwide.
"Our team at Citadel is extremely pleased to have achieved another year of growth and stability that enables us to continue giving more to our membership," said Jeff March, President and CEO, Citadel Credit Union. "Our focus for 2023 continues to be on offering best-in-market pricing, investing further in our members' experience, and building strength together in the Greater Philadelphia community."
Growth & Stability
Over the last 5 years, Citadel has experienced an average annual growth rate of 13 percent. Along with growth over the past 5 years along with record growth of 20% in 2022, Citadel remains financially stable. In 2022, the company recorded a 1.48 percent Return on Assets (ROA) and a 9.40 percent Net Worth. Member value continued to be strong, as both deposits and loan balances posted strong gains.
Specifically, loan growth was up 23.1 percent year-over-year. Citadel's loan origination records included $700 million in auto lending, $446 million in credit card sales activity, and $207 million in Home Equity Lines of Credit. Year-over-year loans grew $910 million, and deposits grew $623 million.
Business Banking Launched
With new checking, savings, and cash management solutions for businesses across the Greater Philadelphia region along with competitive commercial lending – Citadel's new Business Banking division officially launched in August.
During the pandemic, many businesses throughout Greater Philadelphia experienced significant challenges and the "aftershocks" – including capital, labor, and supply chain issues – which still remain, according to recent data from Pew Research. To help provide a solution to those challenges, Citadel Business Banking offers a full suite of dynamic products and services for businesses of all sizes in the Philadelphia region. The primary difference in Citadel's approach to business banking is the level of personal service a business will receive. The new team of business Relationship Managers continues to make waves in the market and plans to deepen its offering to Business Banking clients in 2023.
Teen Debit Accounts
In 2022, Citadel launched Teen Debit Accounts, available for teens 13 and older. Citadel's Teen Debit Accounts are designed to encourage teachable moments and help families practice spending and saving together. Starting at age 13, teens are eligible for their own account with joint ownership shared by a parent or guardian. Teen members can easily set up direct deposit for paychecks or send and receive payments from friends and family by connecting the card to cash apps like Venmo, PayPal, or Zelle.
Giving Back to Our Community
In 2022, Citadel gave over $500,000 to charitable efforts across Greater Philadelphia. Of note, those donations included:
$300,000 to the Children's Hospital of Philadelphia's Cancer Center
$60,000 in grants to local teachers and school districts through the Citadel Heart of Learning program
Over $40,000 to United Way
$20,000 to Community Volunteers in Medicine
$10,000 to Good Works
Over 600+ volunteer hours from employees
In 2023, Citadel will announce major enhancements to its members' digital experience and continue to roll out new tools, products, and services. To learn more about Citadel Credit Union, visit CitadelBanking.com.
CONTACT:
Abigail Brooks
(610) 466-6896
AbigailBrooks@CitadelBanking.com
###
About Citadel Credit Union
Citadel Credit Union is a not-for-profit, member-owned financial institution that provides banking, investments, and insurance services to more than 255,000 members. At $5.7 billion in assets, it is one of the Greater Philadelphia area's largest credit unions, proudly serving residents of Bucks, Chester, Delaware, Lancaster, Montgomery, and Philadelphia counties. Citadel is recognized as a 2023 Fortune Recommends Best Credit Union, Forbes 2022 Best-in-State Credit Union, and a certified 2022 Great Place to Work. For more information, visit CitadelBanking.com.