What You Can Do To Prevent Fraud
Stay Alert. Stay Protected.
When it comes to keeping your accounts and private information secure, knowledge is your most valuable resource. Knowing what to look out for and what types of scams are popular is the easiest way to avoid becoming a victim. And we can help!
Citadel is dedicated to providing you with information on current scams and tactics so you can know how to spot scammer and how to report fraud in Pennsylvania. Check back here regularly so you can gain insights and tips on how to spot the latest scams.
Text Message Scams
Recently, there have been several reports of members receiving spam text messages from phone numbers that are unaffiliated with Citadel Credit Union. In some instances, they mention Citadel in the text, other times they do not. The message typically suggests that there may be fraud appearing on a member's account and to text back a reply.
Ways to Avoid Text Message Scams
Ways to Report Text Message Scams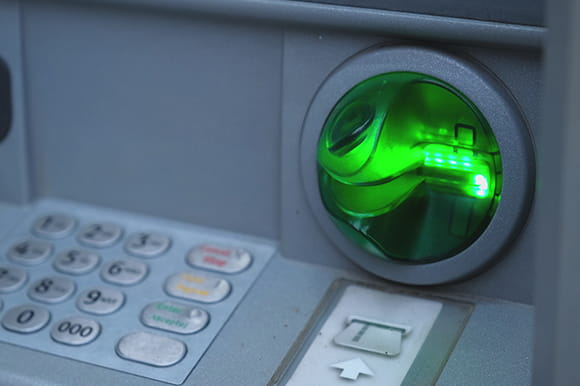 ATM Skimming
Recently, there have been several reports of skimming devices put on ATMs and gas pumps across the Greater Philadelphia area. These devices can read your card numbers and send them to a scammer, so they withdraw money right from your account.
Ways to Avoid Skimming Devices
Thoroughly check an ATM or gas pump for anything that looks like the device pictured below.
Only use secure Citadel ATMs located at our branches for the most secure transaction.
Ways to Report Skimming
Contact a representative from Citadel's Member Care Team at (800) 666-0191.
Tell an employee of the establishment the skimmer was found at.
Report it to the Federal Trade Commission at ReportFraud.ftc.gov.