Say Hello to Enhanced Digital Banking
At Citadel, we understand that empowering our members means putting you in control of managing your accounts as easily as possible. That's why we've rolled out a full upgrade to Online & Mobile Banking.
Your enhanced digital experience is designed with your control in mind – so you have the power to manage your financial well-being each and every day.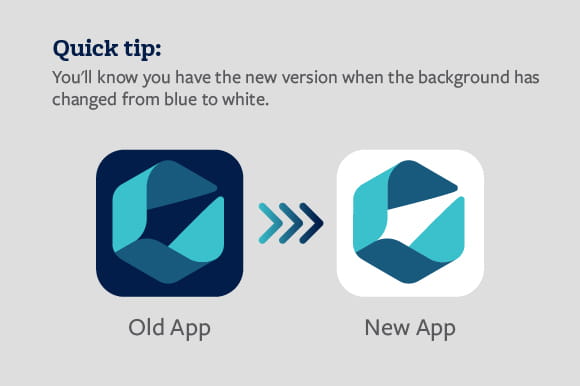 What do I need to do?
Make sure the app has been updated on your device: If your apps are set to update automatically, you may already have the latest version. If not, you may have to visit the App Store or Google Play to install it.
Pick a new password: When you log in to the new version for the first time, you will be prompted to change your password for your security.
Keep reading: If you use any of the tools and features listed below, take a look at what's changed in case there's any action you need to take.

What to Expect:

Easier, faster ways to move your money
More self-service tools
Increased customization
New look-and-feel
New account alerts with push notifications, in addition to text and email
New financial wellness tools
Free credit scores and credit management resources

What will I love?

Customizable dashboards
24/7 virtual assistant Adel
Instant access to funds with mobile check deposit – no waiting period
Your free credit score
Card Control integration (no separate app necessary)
Enhanced account alerts with customizable push notifications
New and improved bill payment tools
Budgeting resources

Key information for specific tools and features:




Paying Bills:

Your previously scheduled payments won't be affected.

We appreciate your patience during the outage. Any scheduled and/or recurring payments should be unaffected in the new version, and you can now view, add, remove, or change them as needed.
Please note that eBills will need to be set up again. eBills are the electronic statements you may have previously received in Online & Mobile Banking from your outside billers. If you had enrolled in eBills previously, you will need to reconnect your account(s) with these billers.
Switching accounts:

Once you're logged in to the latest version of Online & Mobile Banking, you can switch between account profiles to see any different accounts on which you are the primary or joint owner. This added flexibility allows you to create and manage your own bills for each account you manage. You can create and pay separate bills for each account you own using the Switch Account feature.

Account Alerts:

Once you log in to the new version, you will need to reset your account alerts.

You will have the opportunity to set up brand new alerts on your account. This is a great time to ensure your account has the highest level of security.
In addition to text and email, you can now receive push notifications directly from the Citadel Mobile App, including due date reminders and balance notifications.




Card Controls:

As part of the upgrade, debit and credit card controls are now built in to the Citadel Mobile App. If you were previously using the separate Citadel Card Controls App, you can now delete it.

You will have to reset your preferences/settings, but we'll have more options for card security and peace of mind such as travel notices, advanced card alerts, and more.
With full integration in Online & Mobile Banking, you can also control your cards from a desktop or any device using the browser version of Online Banking.
You can set personalized, advanced controls such as managing transactions by region, merchant type, transaction type (In Store/eCommerce/ATM) and set spending limits.
You can also request and activate replacement cards in the app. Any new card details will automatically be updated in your mobile wallet.




Business Accounts:

Business Online Banking has also been upgraded to help streamline your workflows.

As an added layer of security and privacy, all Business and Personal account logins are now separate. With this change, you'll need to register your account as a business in Online & Mobile Banking if you haven't already.

If you did not register in Business Online Banking prior to May 22, all account information will need to be reset in the new version. This means you'll need to re-register as a new business user and reset all details and preferences such as connecting external accounts, setting up recurring transfers, scheduling bill payments, etc. You can also explore new features designed specifically for business leaders.




Learn more about changes and FAQs for business accounts.

Quicken/QuickBooks/Mint Users

We support Web Connect for QuickBooks, and Web Connect & Express Web Connect for Quicken. Please review the documents below for instructions to re-link your accounts once you've upgraded to the new version of Online & Mobile Banking. Also, the dates outlined below correspond to the documents provided.

Your Action Dates:

1st Action Date: 5/22/2023
2nd Action Date: 05/23/2023




Aggregation Services - Intuit's aggregation services will be available:

3rd Action Date: 05/30/2023




Supporting Documentation:
Questions? Check out the tutorial videos below.
Learn More
See How It Works