Get Ready for Enhanced Digital Banking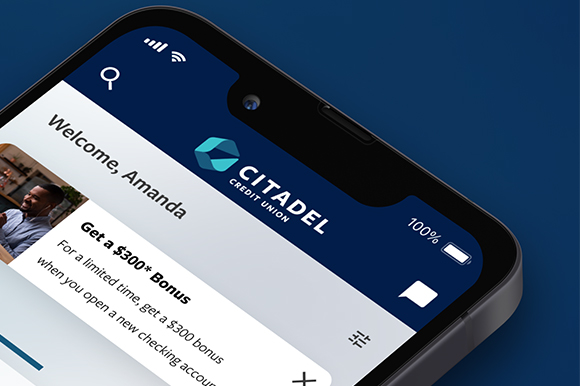 What's changing?
Easier, faster ways to move your money
Streamlined experience
More self-service tools
Greater control
Increased customization
Why the change?
Citadel Credit Union exists to empower you with the tools you need to build financial strength. We understand that empowering you means putting you in control of managing your accounts as easily as possible. Our enhanced online banking and mobile app experience is designed with your control in mind – so you have the power to manage your financial well-being each and every day.
When is it happening?
The upgrade will be available in late Spring 2023, so make sure you have your app set to automatically update. You'll hear more from us as the big day gets closer!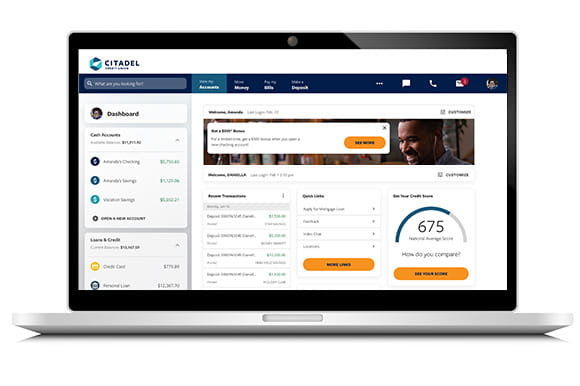 What will I love?
Your free credit score
Customized dashboards
Intuitive chatbot
Instant access to funds with mobile check deposit – no waiting period
Enhanced Account Alerts with customizable push notifications
New and improved bill payment tools
Card Control integration (no separate app necessary)
What do I need to do?
Nothing yet…just get excited! We'll update you again soon in the coming weeks. In the meantime, feel free to review your contact information in Online & Mobile Banking to confirm it's up to date, so you don't miss anything.
Stay tuned for more details!
Find an ATM or Branch Near You