Citadel Employees Contribute More than 2,500 Pounds to PB&J Drive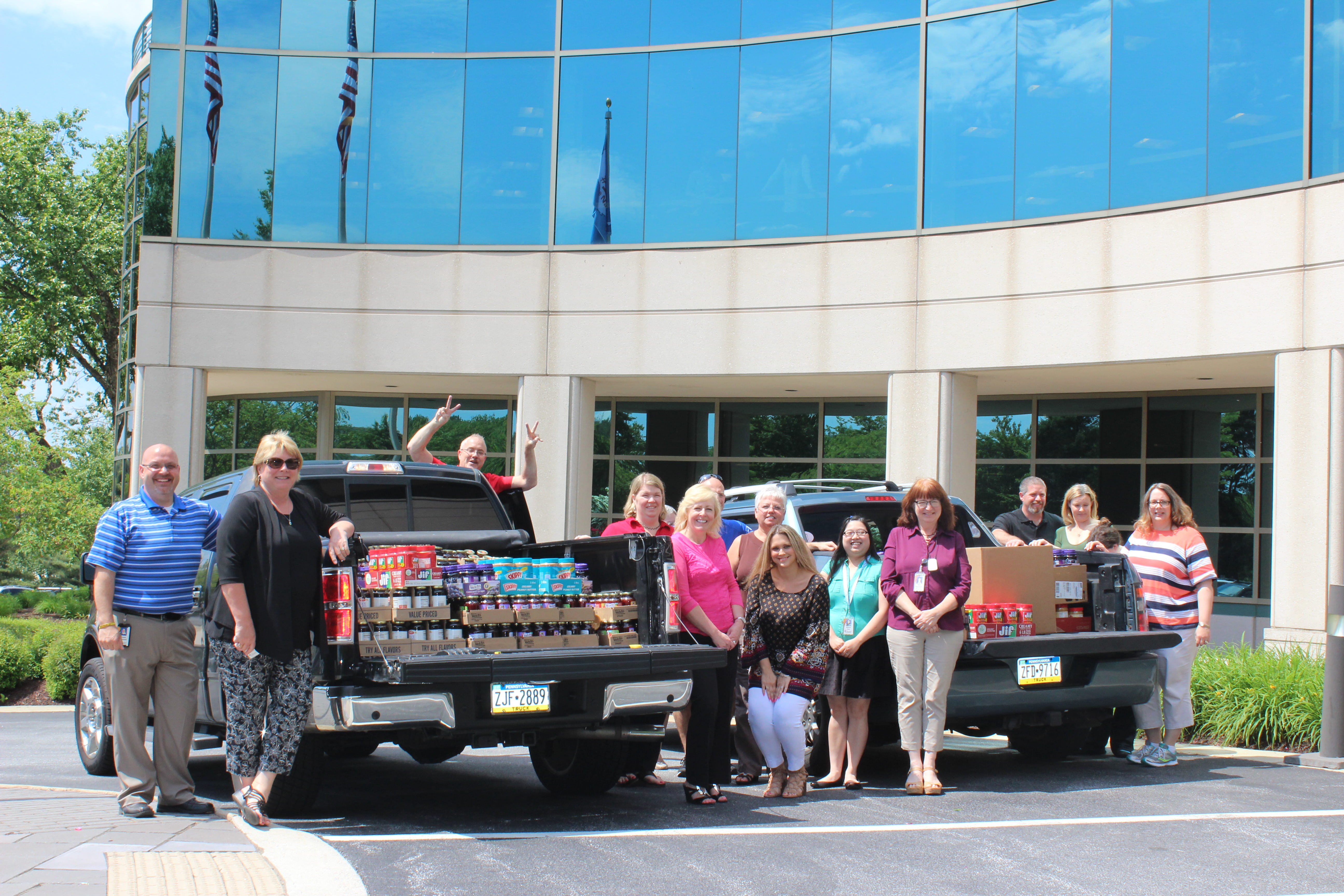 Citadel employees recently contributed 2,508 pounds of peanut butter and jelly to the United Way of Chester County and Chester County Food Bank. The contributions will help the organizations provide healthier lunch alternatives for children in the Chester County community and surrounding communities. Citadel more than doubled its collected amount this year over previous years, and came in third place out of an estimated 60 organizations that participated in the drive.
Two years ago, the United Way of Chester County and the Chester County Food Bank partnered to create the "PB&J for United Way-Better Together" food drive. The goal of the program is to provide healthier lunches for kids in the summer months, during which there is increased demand for food without the subsidized lunches these kids receive through school. This year was the 3rd annual drive and resulted in more than 24,000 pounds of peanut butter and jelly. The total was collected by churches, schools, service organizations, and non-profits as well as small businesses, large companies, and individuals. This year's total is more than double the total last year of 11,000 pounds.