Citadel Announces Record Asset Growth in 2019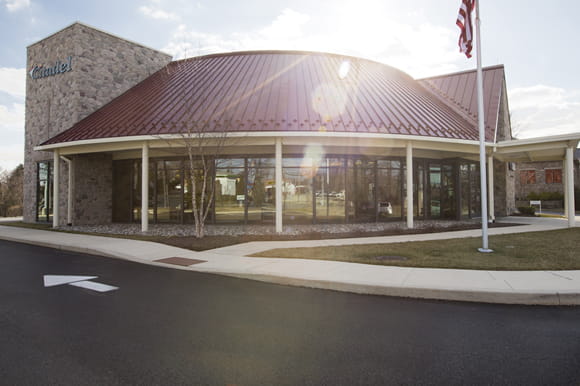 For the Second Consecutive Year, Citadel Experienced Record Annual Asset Growth With 12 Percent Increase in Overall Assets, Ending the Year at $3.8B
EXTON, Pa., February 28, 2020—In 2019, Citadel, the second largest credit union in the Greater Philadelphia area and one of the largest in the country, saw record asset growth for the second consecutive year. Citadel's assets increased $403 million to $3.8 billion—a 12 percent increase.
Citadel experienced a 20-year cumulative annualized growth rate (CAGR) of 13% between 1999 and 2019. Over the past three years, Citadel's overall asset growth has been more than $1 billion. Momentum certainly continued in 2019, specifically for Citadel's loan portfolio, which grew 17 percent. Citadel's deposits increased 12 percent from the prior year.
"Serving our employees, members, and community is at the heart of everything we do at Citadel. And frankly, investing in those three groups is what continues to drive our success," said Jeff March, president and CEO, Citadel. "We're looking forward to the continued momentum of 2019 building into 2020 and beyond. This is an exciting time of growth and innovation for Citadel."
Returning Value
In 2019, Citadel maintained its ranking as the number one credit union in Pennsylvania for returning value to savers and borrowers. The ranking, which is published by Callahan & Associates, uses savings, lending, and product usage to quantify member value and assign a score to every credit union in the United States. Citadel has also consistently ranked in the top 1% nationally, measured against 5,500 credit unions nationwide.
2019 also marked the launch year of Citadel's new Cashback Rewards Checking Account, which is a checking account that allows members to earn cash back on purchases. Citadel plans to continue offering new products and services over the next several years.
Expanding with New Branches
In July 2019, Citadel opened its first branch in Kennett, two miles from Longwood Gardens. In March 2020, Citadel will open its seventh branch in Montgomery County in Montgomeryville along Bethlehem Pike. By the end of 2021, Citadel will have 25 branches in Southeastern Pennsylvania, with another branch opening in Feasterville—Citadel's second branch in Bucks County.
Giving Back
Citadel proudly supported hundreds of local non-profits and charities in 2019 and continued to expand its partnership with Children's Hospital of Philadelphia (CHOP). The second-annual Citadel Country Spirit USA music festival raised funds for CHOP, while attracting over 10,000 music fans and driving over $3.6 million to the local economy.
In 2019, Citadel was the presenting sponsor of the CHOP Parkway Run & Walk, which raised a record-breaking $1.5 million for pediatric cancer research. The cumulative total Citadel raised for CHOP in 2019 was $200,000.
In addition, Citadel honored 15 local educators for the 19th year through the Citadel Heart of Learning Award program.
To learn more about Citadel, visit CitadelBanking.com.
CONTACT:
Abigail Brooks
(610) 466-6896
AbigailBrooks@CitadelBanking.com
###
About Citadel Credit Union
Citadel Credit Union is a not-for-profit, member-owned financial institution that provides banking, investments, and insurance services to more than 250,000 members. At $5.6 billion in assets, it is one of the Greater Philadelphia area's largest credit unions, proudly serving residents of Bucks, Chester, Delaware, Lancaster, Montgomery, and Philadelphia counties. Citadel is recognized as a Forbes 2022 Best-in-State Credit Union and a certified 2022 Great Place to Work. In addition, Citadel has been named one of the best performing credit unions in the nation by SNL Financial. For more information, visit CitadelBanking.com.