A Money Dilemma: Should I Invest in Property or Stocks?
Category:
Personal Finance 101
Topic:
Managing Finances
Personal Finances
Wealth Planning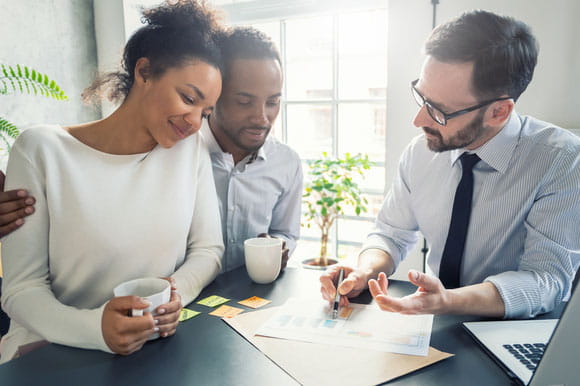 Real estate and stocks are two very different forms of investing and over time, these two choices have become the go-to avenues for growing funds. However, each has their own list of benefits and drawbacks. Does one option offer a better return on investment (ROI)? Or does one pose less risk?
The answer to those questions is: it depends. The ROI and level of risk for an investment will vary greatly depending on the location and age of the property, which types of stocks you're considering, and how quickly you'd like to see a profit. As you assess your options, it's important to keep all these factors in mind.
To make it easier for you, we've put together a quick guide to help you determine whether you should invest in property or stocks.
Putting Your Bet on Real Estate
Investing in real estate is a slow and steady process. Depending on where you decide to buy and what kind of property you decide to invest in—a condo for retirement or a summer cabin—it could be years until you see a significant increase in resale value. However, if you're investing in an investment property (i.e. not your residence) you can protect your investment and minimize the costs of taxes, mortgage interest, and upkeep by renting it out.
Location is important when you're choosing to buy a property. In Pennsylvania, the current residential real estate market is particularly strong for sellers. Demand for properties is high and the value of homes has increased by 3.4% in the last year. Added to that, it's expected that home values in the Keystone state will continue to rise by another 1.9% over the next year. If you're considering Pennsylvania real estate as an investment option, it might make sense to wait until a dip in the cycle so that you can buy low and sell high at a later date.
If you're looking to invest in real estate, Citadel can help.
Talk to Us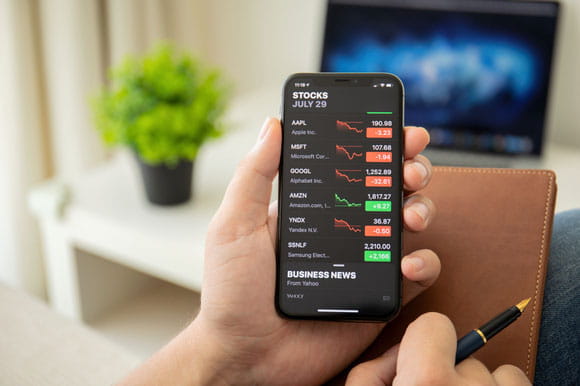 Playing the Stock Market
On the surface, investing in the stock market can look like a busy, chaotic process where people can make a lot of money quickly if they know what they're doing—or lose it all if they don't. The truth is, there's a way to invest in the stock market without risking your funds.
When you're considering entering the stock market, it's always wise to consult a professional to advise and assist you with where to put your money. They will guide you to various investment avenues that rely on the stock market, but won't put all your eggs in one basket. Professional brokers can help you create a diversified portfolio that includes big name, flashy stocks, as well as smaller, less risky options. This reduces your risk exposure by ensuring your money doesn't rely entirely on the success of a given company or industry.
The benefit of this investment approach is that you can sell your stocks whenever you want, whether it's a week, a month, or even years after your initial investment. This means that you can capitalize on incremental growth and sell at a high price before another dip in the market.
Stocks have shown to be a consistent wealth-creator over the last 100 years, meaning your investments are likely going to help you build your bank account long term. The downside is that the market can be hard to pin down, and predictions like an upcoming recession could leave your money vulnerable in the short term.
Should You Invest in Property or Stocks or Both?
Overall, both property and stocks are valid options for growing your funds. Which one you choose all comes down to how far into the future you're looking. Real estate is a long-term, relatively safe investment, while the stock market offers options for both short- and long-term returns. Where you're likely to get the best coverage for your future financial milestones—retirement or a new house, for instance—is if you invest in both.
Keep Diversified
Here at Citadel, we like to advise our customers to keep their funds diversified. By spreading out your hard-earned money across both methods, you can reduce the amount of risk you're exposed to—whether that's a market downturn or a housing crisis.
Invest in One to Help the Other
Investment doesn't have to be all or nothing. In fact, you can use one avenue to help with the other. On the one hand, instead of using a savings account, you can grow the money you need for a down payment quicker by investing in a mutual fund. On the other hand, if you've bought a second property and are renting it out, you can use those earnings to make an investment in the stock market.
At Citadel, we're here to help make your money work for you. Whether you're considering investing in real estate or the stock market, let our team help you with expert advice.
Not sure where to start when investing in the stock market?
Learn More