Don't Trust Mobile Banking Apps? Here's Why You Should
Category:
Personal Finance 101
Topic:
Managing Finances
Personal Finances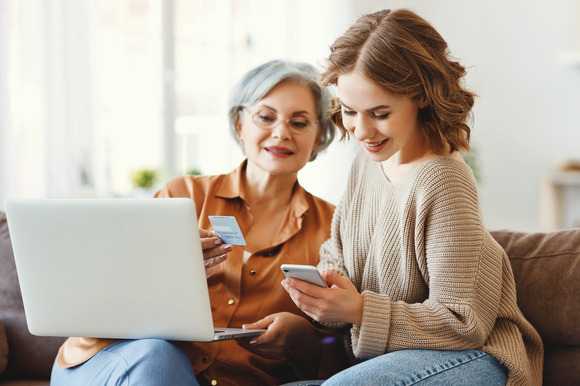 Today, there's an app for almost everything. The number of mobile applications grew from 218 billion to 258 billion worldwide in 2021, and people spend over 90% of their screentime on smartphones using apps. So, why not include banking in the mix? In this article we answer some of the most common concerns people have about digital banking and show why you really can trust mobile banking apps.
What is a Mobile Banking App and How Does it Work?
A mobile banking app is an application that can be downloaded to your smartphone or tablet to help you view and manage your finances quickly and easily.
Accessing a mobile banking app is similar to signing into your account on your bank or credit union's website, except the experience is more streamlined. You can use a mobile banking app as long as you have an internet connection or data.
The Benefits of Mobile Banking
The convenience and flexibility of mobile banking made it a staple during the pandemic, with apps reaching a 94% increase in user engagement. Here's a few reasons why you should try digital banking:
Mobile deposits. Long gone are the days where you have no other option but to commute to your local credit union to deposit money into your account. Instead, you can simply take a photo of a paper check on your mobile device through the app, and it will be automatically deposited.
Managing accounts. According to data from the 2022 Ipsos-Forbes Advisor U.S. Weekly Consumer Confidence Survey, the top three features people use when mobile banking are transferring funds between accounts, mobile deposit, and viewing statements and account balances. With Citadel's mobile banking app, you can do all of this and more, including paying upcoming bills, setting purchase push notifications, and even redeeming credit and debit card rewards.
Value-added services. When your financial needs can be met at the click of a button, you can forget about waiting in line. With value-added services such as tax payment options, insurance policy purchases, and the ability to open pension accounts instantly, your finances are in your hands.
24/7 access. Unlike your financial institution's physical branch locations, mobile banking can be accessed anywhere, anytime. For example, you can use the Citadel banking app from your smartphone or Apple Watch in a few simple steps without worrying about closing times.
View more online & mobile banking security tips in our Security Center.
Explore Now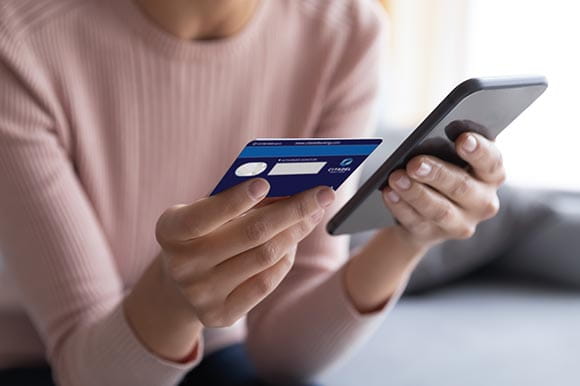 Is Mobile Banking on an App Secure?
The benefits of online finances are undeniable, but you might still be wondering, "can someone hack my mobile banking app?" While many cybersecurity experts state that mobile banking is secure, there are additional preventative measures you can take.
One important way to stay safe while using mobile banking is to make sure you're using the verified app by downloading the link straight from the bank's website or a trusted application provider. For added security, it's wise to use a strong password for your account—remembering to change it often—and avoid using public Wi-Fi networks when banking online.
Both Online Banking & the Citadel Mobile App use the same encryptions to provide a safe and secure experience for all customers. If you're interested in how to set up a mobile banking app, you can download either the Citadel Mobile App or another local bank's software in the Apple and Google Play Stores and sign in using your account credentials. It's really that easy!
So, are you ready to get started?
Experience Citadel's mobile banking app today and begin banking more flexibly.