Why You Should Get a Cashback Rewards Checking Account
Category:
Personal Finance 101
Topic:
Saving Money
;
Personal Finances
;
Managing Finances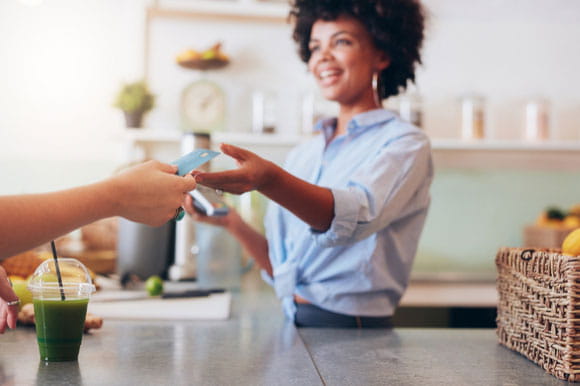 At each stage of life, the average American is putting money away towards a specific goal. Whether they're saving for a trip, a new car, a new home, or retirement, people are constantly trying to make the most of the dollars they've worked hard to make. But saving isn't easy. Often life and its various expenses get in the way, making it difficult to actively contribute to your savings.
One financial tool that can make saving much easier is a cashback rewards account. A cashback program is a compensation-based product, embedded into a credit or debit card, that pays back a percentage of the amount of a qualifying purchase to the cardholder. This amount is automatically deposited into their account, making it easy to put a bit of money away every time you spend.
Why Cashback?
For people who use their debit cards for everyday transactions, a cashback checking account is like an automated piggy back with built-in interest. With Citadel's Cashback Rewards Checking Account, you can get 1% cash back on all qualifying debit and credit transactions—including groceries, retail, and transportation.
With this instant return on your spending, you might be able to finally get that pair of shoes you've had your eye on, or buy an extra special Mother's Day gift this year. If you are working towards a longer-term saving goal, the funds can easily be transferred to your savings account or contribute to your wedding or house funds.
Most cashback rewards programs offer rewards on credit card transactions. Since many Americans use credit cards for big ticket purchases, this often results in a larger amount rewards earned. But a small amount of cash back per transaction isn't particularly helpful if you're overspending on a whole—a trend reflected in the fact that over 50% of Americans spend their entire income (or more). The benefit of a cashback checking account, is that you are limited to the amount of money available to spend —so you're less likely to overspend. With a cashback checking account, you reduce the risk of putting yourself in debt for the sake of earning rewards and you can better guide your spending decisions.
Open a Citadel Cashback Rewards Checking Account today!
Get Started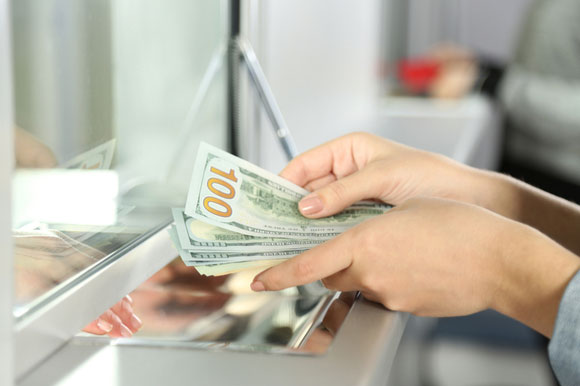 How to Maximize Your Rewards
There are many things you can do to optimize the benefits offered by your cashback checking account.
To start, you can take advantage of one-time rewards. Cashback checking accounts often have sign-up incentives to attract new customers. In addition to a sign-up bonus, Citadel will match 100% of your Cashback Rewards earned at the your first year.
Once you've transitioned to a cashback checking program, you can make the most what you spend by using your card to pay for your monthly bills and expenses, such as groceries, utilities, cable, subscriptions, rent, and more. You can also use online and mobile banking tools to set up automatic payments, so you never miss a payment.
If you do rely heavily on your credit card for much of your monthly spending, you can look for opportunities to link your debit and credit card rewards. Citadel's Cashback Rewards Checking Account allows you to link your Citadel credit card to your checking account, so you can earn Cashback Rewards on all qualifying credit and debit card purchases. You can use this linked credit card to make big transactions for the likes of tuition, car payments, and appliances in order to maximize your rewards.
Lastly, continue using your cashback rewards account for everyday purchases like your morning coffee, lunch with your colleagues, or a quick stop at the mall. This will help you maximize the value of your rewards on a monthly basis and contribute to your saving goals.
Consider All Your Options
While most of the large, nationwide banks in Pennsylvania offer cashback rewards programs, these typically take the form of credit cards. As such, their checking accounts are not designed to support saving in the same way.
At Citadel, we understand how important saving is to you and we strive to deliver innovative ways for you to do this. We have recently launched our Cashback Rewards Checking Account, which can support you in reaching your saving goals as you go about your regular spending.
Contact Citadel today to learn more about this account, or visit our FAQ page to answer any questions you might have.
Compare our credit cards and find a card that meets your everyday needs.
Explore Now