When to DIY vs Call in the Professionals
Category:
Personal Finance 101
Buying a House
Topic:
Budgeting
Selling A Home
Personal Finances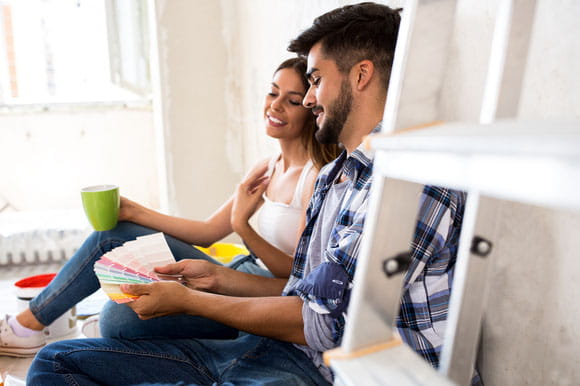 Knowing when to DIY—and when to not—is a fine line that's hard to gauge.
Picture this: you're busy getting ready on a weekday morning and you suddenly hear shrieks from the kids' bathroom because the sink isn't draining properly. You go, take a cursory look, and decide it really shouldn't be too hard to fix. You pull out the tools, tighten a few things, loosen a few others, and lo and behold, the sink starts draining!
That evening, however, you get another call to the bathroom. This time the sink is dripping all over the bathroom floor, and you can't figure out how to stem the flow. And as you run down the stairs to shut off the water valve you think: "I should have called someone."
Drawing the DIY Line in the Sand
It's not always easy to figure out when you should take a project on yourself and when to pay a professional. Unfortunately, some of the home repairs that look or sound easy—like replacing a light fixture—can take much more time and money than anticipated, especially if it's something you haven't done before.
Before you start a project, make sure you have an understanding of what the costs really are, and what you'd be saving if you hire a specialist. The trick here is not to get overwhelmed by the hefty number a professional might quote. Building a deck, for instance, can cost anywhere between $8,000 to over $100,000 depending on the size, material, and the amount of labor that goes into it. For their work, professionals can charge around $35 per square foot in addition to the cost of materials.
At first glance, those prices can feel astronomical, making it easier to lean towards doing it yourself. But there's more than the price tag to consider. Building a deck yourself will take time you might not have, which in itself could extend the project timeline. Add to that any costly mistakes you make along the way, and you might end up with an overall project cost that's bigger than what the professional quoted.
Stay protected with Citadel's Homeowners and Renters Insurance.
Learn More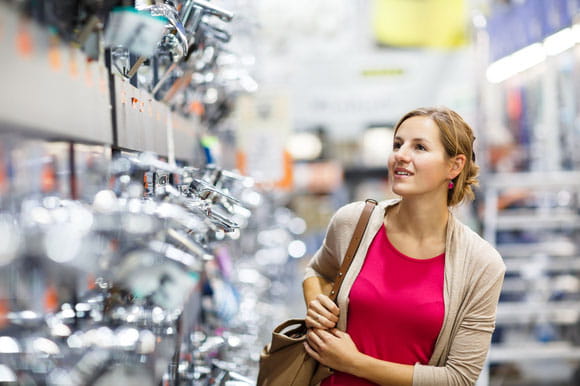 Are You Ready to DIY?
As you come up to a home improvement project—big or small—determine how much time and know-how you have to tackle it. These two considerations will be key in helping you figure out whether to pick up the hammer yourself or make the investment. With that scale in mind, we've put together a guide to help you establish the best route for you to take when tackling certain home improvements.
Remodeling the Bathroom
A bathroom upgrade could cost you $5,000–$10,000, and make it look brand new. As you assess the work you want to do, there are some things you could take on yourself and others you could bring someone in for. For example, if you have time to do it, getting old tiles off the floor just requires a chisel, hammer, and some elbow grease. Alternatively, if you have a steady hand and an attention for detail, you could also grout new tile work—just make sure to keep the tiles clean!
On the other hand, if you don't have much of an idea of how your home's pipe system works, bigger tasks like replacing the sink or installing a new shower head might be better left to the pros.
Updating the Kitchen
With just a few adjustments, your kitchen can look like an entirely new space. Painting the cupboards and replacing handles are low-cost, easy tasks that can change your kitchen for the better. If you're looking to replace a big appliance or install a new marble countertop, save yourself the back ache—and the medical bills that come with it—by bringing in some outside help.
Replacing Doors and Windows
Changing or repainting a front door could greatly impact curb appeal—particularly if you're looking to sell your property. Once you've found a new door and had it measured properly, it's not too difficult to make that change yourself.
When it comes to windows, however, you might face a bigger challenge. Because the frames are built into the structure of the house, it's important to have someone assess how a change will affect the integrity of the building.
Your home is your treasure—and you show it love by making sure it's somewhere you can be proud to live in. Whether it's time or money that you put into your house, it's all an investment into the place that keeps you and your family safe.
Whether you choose to DIY or hire a professional during your next home project, Citadel is here to help you save for it. Use our Money Manager tool to review your finances and see how you can budget for your more expensive renovations.
If you decide to DIY, consider Citadel for your home loan!
Learn More