Own the Home Buying Process
Topic:
First Time Home Buyer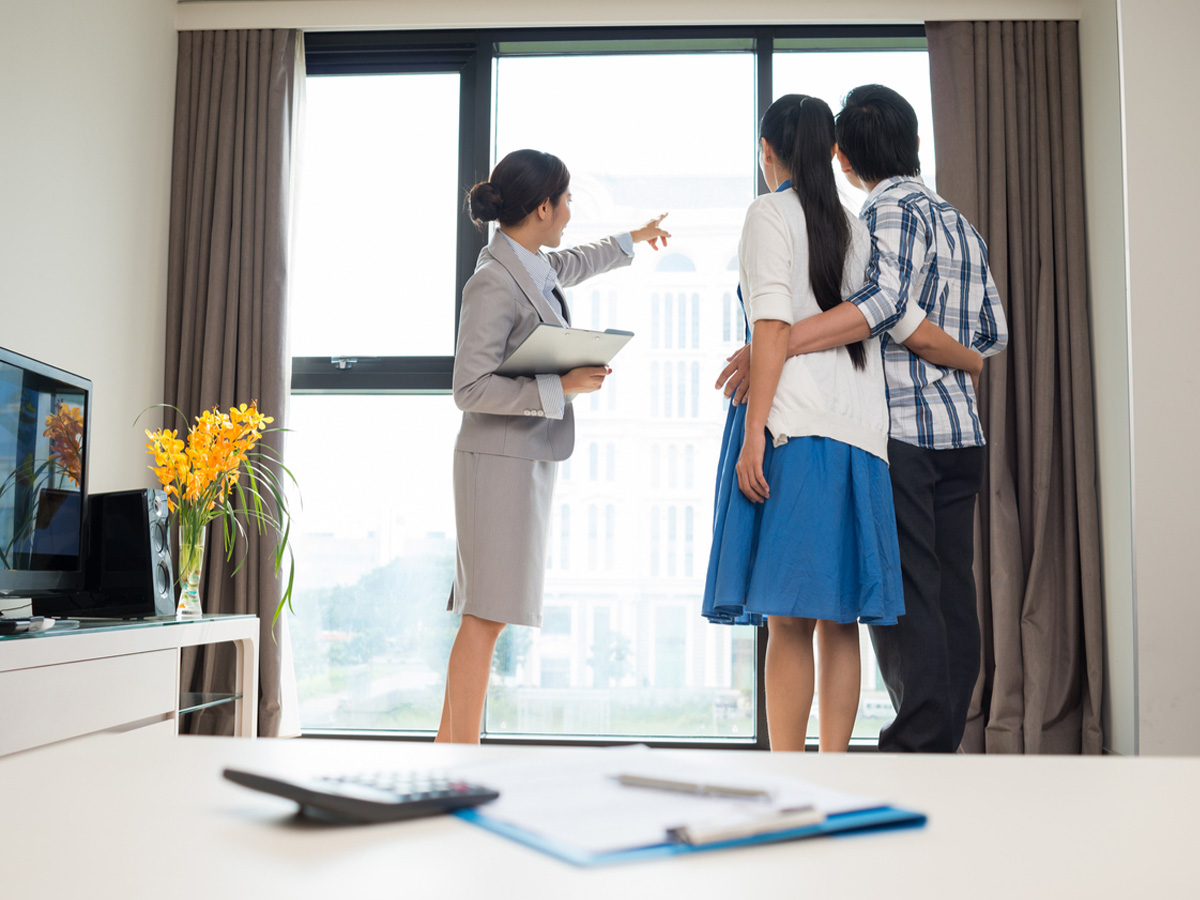 Set Out on the Path to Home Ownership
You've decided you want to buy a home. Maybe you've started saving up for a down payment or even looking at real estate listings to get a feel for the market. But buying a home is a complex process and it's wise to have a solid plan in place before you begin house-hunting.
If you're ready to buy a house, here are a few important steps that you can take to make sure you're in the best financial position. Taking a proactive approach to your finances and becoming more informed can give you a competitive advantage in any homebuying market.
1. Improve Your Credit Score
Improving your credit score is one of the smartest financial moves you can make, no matter what your plans include. Your score tells a lender how financially responsible you are and your reliability as a borrower. Looking for the most effective way to get the best possible home and neighborhood? A higher score can mean better mortgage rates and terms, boosting your buying power. If you're looking to raise your credit score, consider the following:
Pay all bills on time.
Don't apply for more credit than needed.
Carry a mix of debt types.
Monitor credit to find and clear blemishes.
For a deeper dive into credit, check out 4 Strategies for Improving Your Credit Score.
2. Set a Realistic Budget
Home ownership costs go beyond monthly mortgage payments. You'll also be responsible for expenses such as property taxes, homeowners' insurance, utilities, maintenance/repairs and homeowner association fees, and will need to plan ahead for these expenditures.
If you don't already have one, creating and sticking to a budget is another smart financial move. When you have a clear picture of your finances, it's easier to determine how much house you can afford, and still have enough money in your accounts.
It also makes it clearer to see where you can cut back expenses to save more. Every time you skip unnecessary spending, you can add a little more to your savings. These savings can go a long way toward making owning a home even better, allowing you to:
Build up a down payment and an emergency fund
Prepare for potential big-ticket maintenance on the home itself (appliances, roof, windows, driveways, etc.)
Plan ahead for longer-term goals like décor, furniture, and landscaping
Need help setting up a budget? Citadel's Money Manager makes it easy!
Get Started
3. Do Your House-Hunting Homework
Buying a house involves a lot of research and sorting through information. As a first-time home buyer, much of this will be new to you, and the questions you need to answer can feel a little overwhelming. That's okay—with a little patience and diligence, you can make sense of the whole process.
Your biggest decision will be where you want to live. There are numerous factors that impact this, including where you work, proximity to family and friends, school districts, and type of location (rural, urban, suburban). Think about your big picture wish list and determine what are your "must haves" and what are "nice to haves", as there will be some give and take depending on availability and budget. Keep in mind that the neighborhood is more important than the home itself since you can change your house but not the location.
Educate yourself on what's available in your target area, what houses are selling for, and what you can get for what you're willing to spend. Expand your search to other areas if necessary and determine where you're willing to compromise. Will adding another 10 minutes to your commute get you more of what you're looking for at a price you can afford? Are you willing to trade outdoor space for the convenience of new construction or a better school district?
Be organized in your search and take good notes in whatever way works for you. Whether you use a spreadsheet, a printed template, or a notebook, keeping good notes is essential. Searching can quickly become overwhelming and keeping track of the details will help making decisions easier. Be as prepared as you possible can before you begin actively searching with a real estate agent and keep up with your note-taking process throughout the search.
4. Find Your Best Financing
Mortgage rates vary greatly among lenders, so it pays to shop around. Since credit unions like Citadel don't operate for profit, we can consistently offer lower mortgage rates on average than banks. Citadel offers a wide variety of options, including first time homebuyer grants and financing as well as mortgages that don't require points.
Before heading out with a real estate agent, getting prequalified for a mortgage will help you set a price range and identify you as a serious buyer. Most lenders require:
A few months of bank statements proving you have enough cash for a down payment.
Tax returns for the past two years.
Recent pay stubs and proof of other income such as Social Security or investments.
Earning statements (W-2 or 1099) for the past two years.
Something important to consider: don't jump right to the top limit of what you're qualified to borrow. The monthly mortgage payment only covers part of the expenses of home ownership, like the mortgage principal and interest, escrow, and property taxes. Leave room in your budget to cover other home owner expenses like maintenance and association fees.
5. Start Shopping
Now you're ready to shop in earnest. Find a real estate agent and begin exploring.
Once you've found the right home, your real estate agent will help you submit an offer. If the seller accepts, you'll sign an agreement and make a small deposit to hold the house. On the other hand, if the seller feels your offer is too low, they may counter with a higher price.
When the price is set and the agreement is signed, it's time to hire a real estate lawyer and enter into formal contract. During this time you'll also finalize your financing, have the home inspected and buy homeowners insurance.
Finally you and your lawyer will meet with the seller and their lawyer to complete the purchase. You'll sign papers, make your down payment and present financed funds to the seller. At this point, you'll officially become a homeowner.
The path to homeownership may twist and turn, but when you've done your homework, navigation is easy. Before long you can be the proud owner of a home that suits your budget and reflects your unique style.
Talk to a Citadel Mortgage Loan Originator or schedule an appointment today and begin your journey!