The First-Time Homebuyer's Guide to Pennsylvania Property
Category:
Buying a House
Personal Finance 101
Topic:
First Time Home Buyer
Saving Money
Borrowing Money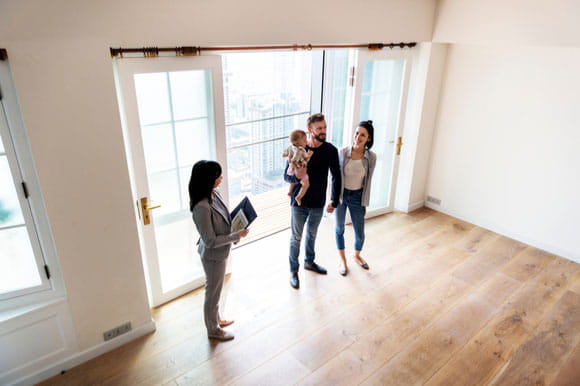 Buying a home for the first time is an exciting process. Whether you're wanting to plant roots or making a financial investment, it's a significant milestone that sets the stage for the next chapter of your life. But that doesn't make the process any less daunting. Once you've decided to purchase your first home, there's a whole world of real estate agents, financing, mortgages, and more that you need to navigate before you sign on the dotted line. To help you do just that, we put together a guide for first-time buyers in the Keystone state.
The Pennsylvania Market
While several real estate markets across the U.S. are cooling down, Pennsylvania is the midst of a seller's market. Home values have been increasing since 2013, and reached a median price of $173,300 in 2018, 4.8% higher than the year prior. This trend is set to continue, with another 3.7% jump expected over the course of this year. Despite rising prices, houses are still spending less time on the market than they did in the last five years, making it an ideal situation for sellers looking to negotiate before the sale is finalized. For first-time buyers, this type of market can be intimidating as it tends to be quite competitive, but the best thing they can do is be prepared.
You've Decided to Buy. What's Next?
Before you start actively searching for your dream home, it's important to have your financing in place so that you can move quickly with a bid when you find it.
Explore more tips for saving for and buying a home.
Learn More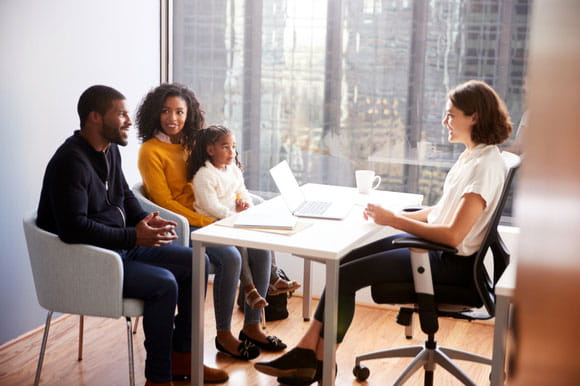 1. Plan Your Budget
Start by setting a budget that will help guide you as you navigate the market. Remember to account for costs beyond your mortgage payments such as property taxes, insurance, and utilities.
2. Prepare Your Documentation
As you prepare to shop for a mortgage, make sure your financials are in order. Loan companies will be looking for a credit score, tax returns, bank statements, pay stubs, and other financial disclosures to get a good picture of who they're issuing a loan to. Make sure to review these documents carefully with an advisor to check that they are consistent across the board.
3. Shop for a Mortgage
Mortgage rates in the U.S. have been dropping steadily in the first half of 2019, so when you're exploring your options be sure to choose a lender that reflects these rates. Keep in mind that credit unions, like Citadel, don't operate for profit, so they tend to offer lower interest rates than banks, as well as flexible first-time homebuyer solutions. Once you've chosen a lender, consider pre-qualifying for a mortgage—this will further clarify your budget and will show you are a serious buyer.
4. Seek Help if You Need It
For those that need some additional financial support or are working with a low credit score, Pennsylvania's Housing Finance Agency (PHFA) offers free homebuyer counseling and works with participating lenders to provide loan solutions and financial assistance. First-time buyers may also qualify for national support programs, including Federal Housing Administration (FHA) loans, which are among the most popular for first-time home buyers with low credit scores.
5. Start Shopping
Once your financing is in place, you're ready to start shopping. Research your target neighborhoods for amenities including school catchment areas and grocery stores, crime rates, and the overall community to ensure they are the right fit for you. Make sure you work with a real estate agent you can trust to guide you through the buying process. They will be responsible for handling your offers and getting you closer to living in your first home.
If you're a first-time home buyer in Pennsylvania, we're happy to help. Citadel offers a competitive first-time home buyer program and other mortgage solutions. Talk to one of our home loan experts today.
We can help you through the process of buying your first home.
Learn More