Spring Cleaning: How to Utilize HELOCs for Routine Maintenance
Category:
Personal Finance 101
Topic:
Managing Finances
Personal Finances
Budgeting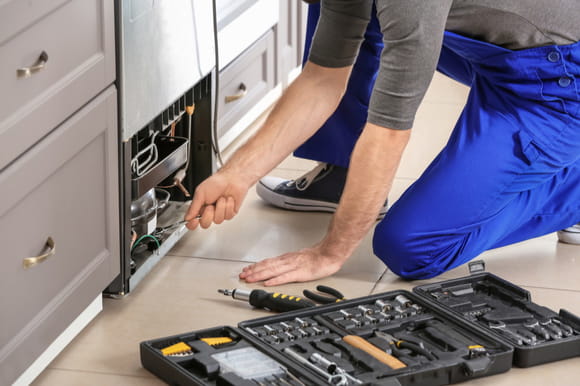 A well cared for home is more than just a pleasure to live in; it's an investment. As such, routine maintenance is necessary not only to keep a house in good working order, but to preserve its value. Unfortunately, some necessary maintenance and repairs can require substantial amounts of money—a new roof, HVAC unit or other household fixtures that routinely fall prey to normal wear-and-tear can run up thousands of dollars in repair costs. How are you to pay for these expenses, particularly when they come out of the blue? A Home Equity Line of Credit (HELOC) can provide a solution.
HELOCs vs. Home Equity Loans
Though some people use the terms "HELOC" and home equity loan interchangeably, they are quite different. For both, you are borrowing against the equity in your house, but when you use a home equity loan you receive the amount in a lump sum with a fixed interest rate. If that sounds similar to a mortgage, that is because a home equity loan is another name for a second mortgage (a phrase with slightly negative connotations).
With a HELOC, you can borrow the money from a line of credit as needed, and the interest rate is adjustable. In that sense, a HELOC is more like a credit card: you have X amount of money available from which to borrow, but you don't have to use all of it.
To apply for a HELOC, you need to have owned your property for at least one year from the settlement date, and an evaluation of your property as well as information on your income and expenses will be required. If you've always used your credit cards responsibly and don't max them out, you're disciplined enough to take advantage of a HELOC.
HELOCs for Routine Maintenance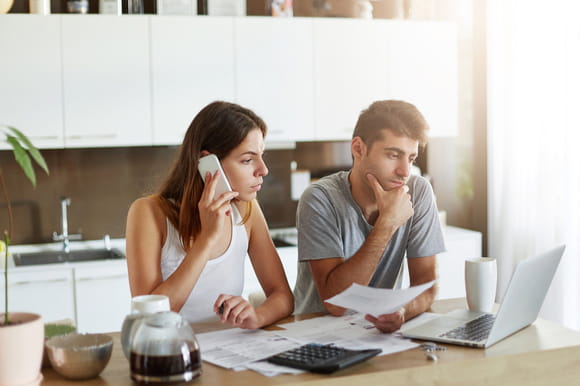 There are good and bad reasons to take out a HELOC. An example of a bad reason: Using the money to fund a nice vacation. Sure, it's tempting, but it's not necessary and you now have less money to fall back on in an emergency. On the other hand, using a HELOC for routine but pricey maintenance is one of the better uses of this type of financing. Regular maintenance not only keeps your home in top condition, but you can recoup your outlay when you sell the house.
Let's say you have $100,000 available when you're ready to make some repairs. This spring, you may want to utilize $10,000 to install a new roof. Perhaps you'll want to replace leaky doors and windows in the fall for another $10,000. For those fixes, you can take advantage of your HELOC when you want it and are charged interest only on the amount you use.
To access your HELOC funds, you can write a check or use the credit card issued by your mortgage lender. That means you can use the credit card or check to pay the contractor, rather than go through any lengthy loan application process if you were borrowing the money via another method. Different HELOC lenders may have specific requirements, such as a minimum amount for each check written because HELOCs are best used for significant maintenance and repairs, not for a few hundred dollars' worth of goods purchased at the local hardware store.
Home Improvements are Tax-Deductible
The Tax Cuts and Jobs Act of 2017, signed into law in December 2017, caused confusion regarding whether HELOCs and home equity loans are still tax-deductible. The Internal Revenue Service issued an advisory in February 2018, clarifying the issue: homeowners cannot deduct HELOC and home equity loan interest for every use of these loans, but the interest is still deductible if the funds are used to "buy, build or substantially improve the taxpayer's home". So, when used correctly, HELOCs can be an easy and cost-effective way to repair, maintain and upgrade your home.
Harsh winter weather can have brutal effects on your home and cause damage that will impact both its look and its financial value. Let a HELOC underwrite this season's expensive spring cleanups. To find out how a HELOC provided by Citadel can help you afford your home's routine maintenance, contact our team today.
Citadel's home equity loan gives you a low, fixed monthly payment for large purchases.
Learn More