Mortgage 101: First Time Buyer's Guide
Category:
Buying a House
Personal Finance 101
Topic:
First Time Home Buyer
Borrowing Money
Selling A Home
Buying your first home is an important milestone—but it doesn't come without its challenges. Financing, inspections, appraisals—these are all terms you need to learn about as you jump into this exciting process. As you search for your ideal home, there's a steep learning curve, and the best thing you can do is prepare in advance. With that goal in mind, we've developed a guide to help you answer the question that most first-time home buyers grapple with: what is a mortgage and how does it work?
What Is a Mortgage?
A mortgage is a type of loan offered by financial institutions that is secured by the home you purchase. A mortgage loan helps you to buy a home. The difference between what you've saved, and the purchase price of the property is the mortgaged amount. For Instance, if a home is $350,000 and you have $70,000 saved as a down payment. The mortgage amount of $280,000 helps you to buy the home. The way it works is that the buyer makes a down payment—usually 20% of the selling price—and the lender covers the remainder of the cost. Under the mortgage, the buyer is then committed to paying back the loan at a rate agreed upon with the bank or credit union.
These loans span a specific time period—or term—in which the buyer has to pay back the amount paid by the financial institution. The most common term length is 30 years; however, you can also find mortgages offered in 20-, 15-, or even 10-year terms.
Under this basic structure for a conventional mortgage, there are a few variations on what a it can look like in practice:
Fixed-Rate Mortgage
Fixed-rate mortgages are named as such because they keep the same rate over the entire course of the loan, regardless of the term of the agreement. The primary benefit is that you can easily budget your monthly payments alongside your other expenses. Your payment of principal and interest is the same amount for the entire term of the loan. Fixed rate mortgages are great in the current low rate interest environment. A loan officer can discuss the payment and term options.
First Time Mortgage Program
Citadel offers its' own First-Time Home Buyer program with as little as 3% required for a down payment. This program is excellent for those that do not have enough saved for a down payment. A Citadel Mortgage Loan Originator can discuss your options with you and help calculate how much you could afford for a home purchase.
Schedule a free consultation with a Home Loan Expert today.
Get Started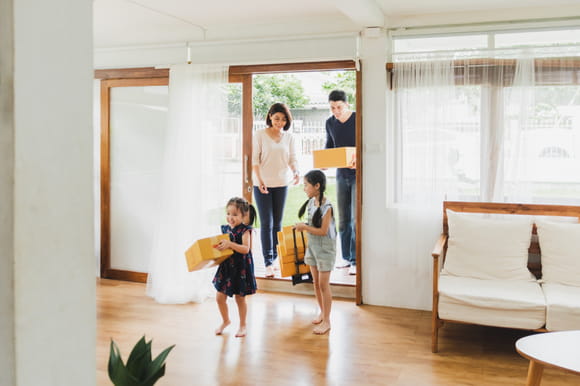 An Alternative: Government-Insured Mortgages
For those that might have trouble collecting the 20% down payment or have a low credit score that might not qualify for a conventional mortgage, there are government-insured loans. Mortgages backed by the Federal Housing Administration are designed to help make it easier for people to access their first home.
Qualifying for a Mortgage
Part of ensuring that you're ready to buy a house comes down to whether you qualify for a mortgage. Currently, the minimum requirements for a conventional loan include a 20% down payment—anything less will require that you buy into mortgage insurance that you will have to pay as part of your monthly payments. You also need a steady income, the ability to repay your loan is calculated by comparing all of your debts to the amount you make monthly, and a credit score of at least 620. If you're not sure whether you'd qualify, get in touch with one of our mortgage advisors. We can help you figure out exactly how much you can afford in a home.
Paying Off Your Mortgage
Repaying your mortgage means paying off the original cost of the loan, plus interest, over the established term. Depending on the agreement you've made with your financial institution, you can make payments on a monthly or bi-weekly basis. With 52 weeks in the year, 26 bi-weekly payments mean you can make the equivalent of 13 monthly payments in a year, thus cutting down your overall interest and paying your loan back faster.
Don't Forget to Shop Around
Now that you understand mortgages a little better, make sure you take your time to find the one that makes the most sense to you. Explore which credit unions or banks offer better rates or more flexible payment options. Once you've made the decision, get pre-approved so that nothing gets in the way of buying your dream home.
At Citadel, we can't wait to help you on your journey to buying your first home. Explore our mortgage options in our Mortgage and Home Loan Center or get in touch with one of our mortgage advisors.
Please note, during the pandemic, lending standards have tightened. Our team at Citadel can help you get pre-qualified for a mortgage to make sure your home offer is strong. We can also help you determine exactly how much you can afford in a home. Citadel can guarantee closing dates of over 45 days to make sure you get in your home as soon as possible.