Saving Money 101: How To Start Reducing Your Household Expenses
Category:
Personal Finance 101
Topic:
Saving Money
Budgeting
Managing Finances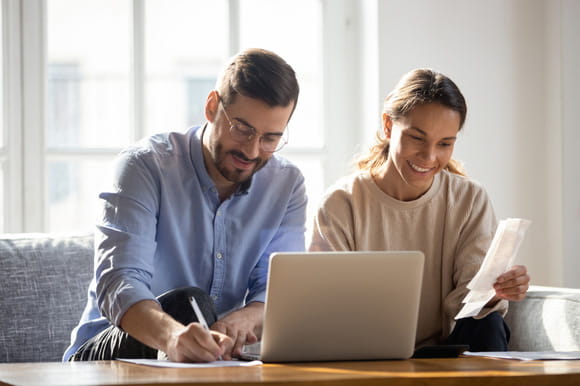 Saving money starts with spending less. It may sound simple enough, but whether you're working towards buying a house or a much-deserved family trip, you know that finding a way to cut down your expenses is no easy task. With that in mind, we've put together a guide to help you bring down your costs at home. Keep these in mind as you start creating a new budget for the rest of the year.
Creating a Budget for Your Home: Cut Spending in These Four Areas
We all spend years establishing various routines in our households. And once you've found an approach that works for you and your family, changing it might feel like more effort than it's worth. However, by making a few tweaks to your spending, transport, and energy consumption habits, you'll be able to reduce how much money you put towards these activities—and reallocate it towards your next savings goal.
Groceries
Whether your go-to store is just down the block from your house or on the route you take to work, where you do your groceries likely comes down to convenience. But if you're looking to save, there are other considerations that might be more important. Check out the price difference between your neighborhood stores or consider supermarkets that sell generic brand products—choose the one that makes the most sense for your wallet without being too inconvenient.
Once you've made your choice, be sure to plan ahead. Take a list with you when you shop, that way you don't spend extra on items you don't need and you don't waste time trying to remember the ingredients you need for the evening's meal. Buying in bulk will also help with the bottom line as it costs much less in the long run. Remember: the freezer is your friend here.
Maximize your earnings with a Citadel Cashback Rewards Checking Account!
Explore Now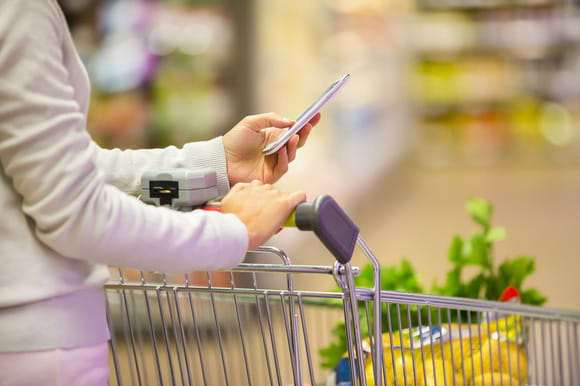 Transportation
Across the United States, transportation is the second-largest expenditure for all households. While driving might be the most convenient option most of the time, the added costs of gas, parking, repairs, and insurance can make a notable dent in your savings. To minimize spending here, consider public transit or cycling for getting into the office. If that's not an option, talk to a colleague about carpooling. These tips also apply for morning school drop-offs or for getting back from your yoga class in the evening.
When it comes to your car, you can also save costs by investing in a vehicle that is both fuel-efficient and easy to repair. Remember: the more popular a car is in your region, the easier (and cheaper) it'll be to source parts for a repair.
Electricity
The one thing to keep in mind with your electricity bill is that the total cost is often a result of many little things adding up. As such, making small adjustments at home can actually go a long way. By turning off lights when you're not using them, unplugging your chargers and appliances, and only running your washing machine and dishwasher when they're full, you're likely to put a dent in your electricity bill.
If you're looking to make bigger changes, replace your halogen light bulbs with LED ones. LED bulbs are more efficient in their energy use, and they are also much cooler than their counterparts—making it easier to cope with the heat in the summer. Invest in smart home systems that let you turn off your lights remotely. And when you're looking to replace any of your larger appliances, choose ones that are energy efficient.
Heating & Cooling
Living in Pennsylvania, you know that heating and cooling your home is expensive—but it's not something that can be avoided. Having a smart home system can be useful here, as well. You can set it to lower your heat when the house is empty and prompt it to raise the temperature (or turn on the air conditioning) when you're on the way home. If your house isn't equipped to be fitted with technology, properly insulating the building with heavy curtains or powerful window sealants is a big step towards regulating the temperature in your home.
Small steps can make a big difference when looking at tweaking your household expenses to benefit your wallet. As you make these changes, it'll be that much easier to put funds away for your next big financial goal.
At Citadel, we're here to help you save for your next milestone!
Learn More