How to Identify and Avoid Fraud Attacks
Category:
Personal Finance 101
Topic:
Personal Finances
Security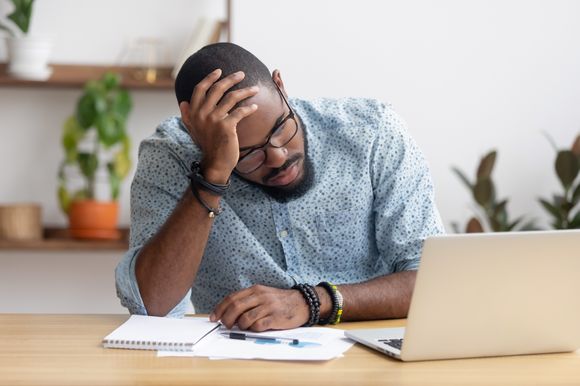 Unfortunately, in our highly connected world, fraud attacks are always a threat. Criminals will attempt to collect information to capture an identity and ultimately, access to a consumer's bank account.
Citadel monitors and stays aware of fraudulent activity threatening our member base. Our goal is to be transparent with members and inform them of any suspicious activity as soon as possible. In addition, we want to ensure our community is educated about these threats and knows what to watch out for when it comes to fraudulent activity.
Employment Schemes
Have you ever applied for a "remote" or in-office position, only to find out that those jobs were fraud scams? In some cases, attackers will create fake websites with a stolen company logo and then harvest job posting information, posting fraudulent postings on well-known job boards. It's important to be cautious when applying to job postings online. Victims of this type of fraud are essentially employed by criminal organizations without knowing it, and they are partaking in the crime.
How to protect yourself:
Be wary of this type of job offer: Citadel strongly advises caution when it comes to these types of jobs. Criminal organizations of this type will make the job seem appealing because everything is online. Make sure to research the employer prior to accepting any online job offer and verify postings on the company website.
Do not use your account to transfer money for any employer: Unfortunately, once the criminal organization has your information and the funds are transferred, it is nearly impossible to get the money back. Do not provide your banking information for training purposes or background checks.
Caller ID Spoofing
One common issue is caller ID spoofing. Criminals can "spoof" an institution's phone number and try to impersonate its employees. Spoofing uses computer systems to falsify the Caller ID information, so the ID displayed is not the caller's true identity. Through spoofing, fraudsters will try to gather sensitive information about you—and they may be disguised as a Citadel employee. Usually, these calls are automated and will ask people to enter credit and debit card information. They may also attempt to phish personal information from you via text message.
What to Do If You Get a Phishing Text
Learn More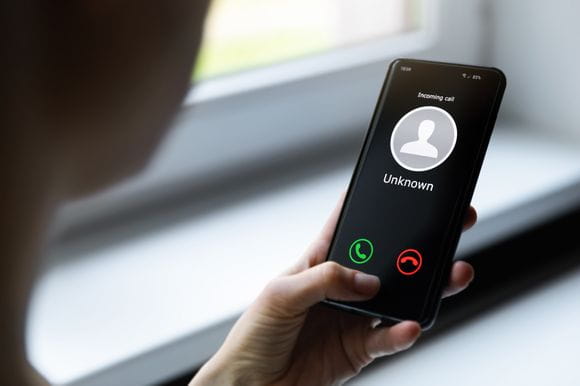 How to protect yourself:
Do not provide personal information to a caller/texter: Citadel will never call or text you unexpectedly and ask for personal information. Hang up immediately if someone reaches out to say they are from Citadel and asks for any information, such as your account numbers, social security number, or address.
Maintain a heightened level of suspicion if you weren't expecting the call or text: If you were not expecting a call or text from Citadel, be extra cautious. If you feel uncomfortable with the conversation or request, ignore the text (block the number, if possible) or end the call immediately. Then, call Citadel customer support or visit a local branch to verify your interaction.
Reselling-Site Schemes
This scheme involves the sale of personal belongings on websites such as Craigslist, eBay, Facebook Marketplace, or similar sites. If an individual sends a check to a seller, that payment is unprotected and the buyer can be scammed.
How to protect yourself:
Use an electronic or wire transfer: It is best practice to use a protected electronic transfer system or wire transfer to make your payment for purchases made on websites such as Craigslist. This is especially important when the seller is mailing the item and wants payment beforehand.
Facebook Account Schemes
There are also recent instances of fraudulent advertising on Facebook. A fraudulent person will indicate they are seeking account holders at specific financial institutions, then offer funds to the account holder, advertising the offer as easy and risk-free. Once the victim responds, the attacker asks for sensitive account information, providing them access to user data.
How to protect yourself:
Do not share sensitive account information with strangers: Be very careful with your account information and who or what organization has access. It is unlikely that someone on Facebook would have a legitimate reason for needing your login or any personal information.
Unfortunately, you are financially responsible if you or a joint account holder shares sensitive information with a fraudulent party. Citadel will continue to provide updates on popular fraud attack trends to help our members avoid these types of situations.
Cryptocurrency Schemes
Lately, there has been a lot of buzz around alternative currencies. While these unregulated investment opportunities can generate high returns, there is also a high degree of risk. As of June 2022, it's estimated that there are more than 18,000 different cryptocurrency options available, and with those options comes countless scams in the form of cloud mining, giveaways, phishing, and fraudulent initial coin offering.
How to protect yourself:
Be cautious, prepared, and don't make your decision alone: If you are contacted by email, text, or phone with an unsolicited investment offer, reach out to one of our experts who can give you the guidance you need to make the best-suited investment decision possible.
At Citadel, we are committed to the virtual and personal well-being of our clients. Browse our security offerings and tips to learn how to protect yourself and your financial data from incoming threats.
Citadel is dedicated to protecting the privacy and security of our members.
READ MORE