Diapers and Dollars: How to Plan Financially Before You Start a Family
Category:
Starting a Family
Topic:
Children and Money
Saving Money
Budgeting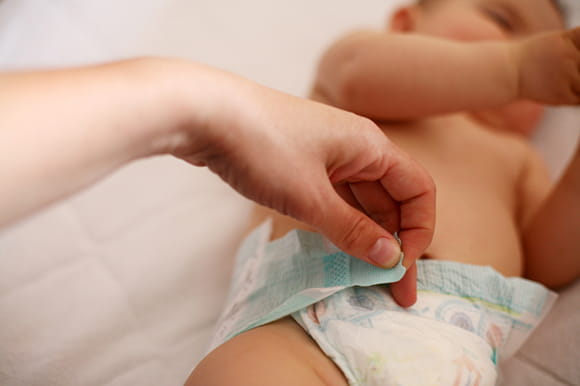 Raising a child can be one of the most rewarding experiences life has to offer. However, despite all the joy that comes with parenthood, there's no denying that it is a massive undertaking, especially from a financial standpoint.
According to the Center for Nutrition Policy and Promotion (CNPP), the average middle-income American family spends $233,610 to raise a child from birth through to age 17. This translates to annual expenses that range from $12,350 to $13,900, depending on the age of the child. While these figures may initially seem daunting, though, they should not dissuade you from starting a family of your own. With some financial self-discipline and smart planning, it is possible to accommodate these large expenses in your budget with limited effort. Whether you're already planning to get pregnant, or see parenthood within your two-, five- or ten-year plan, now is the time to start budgeting for your baby.
List All of Your Current Expenses
The first step is to figure out exactly where your money is going right now. To do this, start to consciously track every dollar you spend. This includes big purchases like furniture, regular expenses like utility bills, and those small daily purchases like that latte you probably won't even stop to think about. By allowing yourself greater high-level vision over your spending habits, you'll be better equipped to find areas where money is going to waste, or where you can perhaps tighten your belt a bit. You'd be surprised how much you can save simply by identifying where your money is being unnecessarily spent.
Create a Rough Estimate of Your Future Expenses
Once you have an accurate picture of where your money is going, you can better plan for the additional expenses that come with parenthood. According to the CNPP, housing is the largest expense associated with raising a child in a middle-income family, accounting for 29% of child-rearing costs. Food accounts for 18%, childcare and education 16%, transportation 15%, healthcare 9%, and clothing 6%.
By anticipating future expenses—both one-off costs like furniture and car seats, and ongoing costs like food and clothing—it'll be much easier to factor these numbers into your plan. Having a clear idea of where your money will be going will help you in estimating how much you'll be spending each month, and therefore how much you should be budgeting for.
Know What Your Healthcare Coverage is
If there's one thing that can throw even the best-laid financial plan out the window, it is sudden and unexpected healthcare costs. As such, it is essential that you know exactly what type and how much healthcare coverage is available to you and your family.
For instance, the Pennsylvania Children's Health Insurance Program was set up to provide health coverage to those with incomes too low for adequate private coverage, but still too high to qualify for Medicaid. Healthcare costs can be extremely expensive and unexpected, so ensuring you have a plan in place to deal with whatever the future throws at you and your family is crucial to protecting yourself financially.
Reach your savings goals faster with a Citadel High Yield Savings Account.
Learn More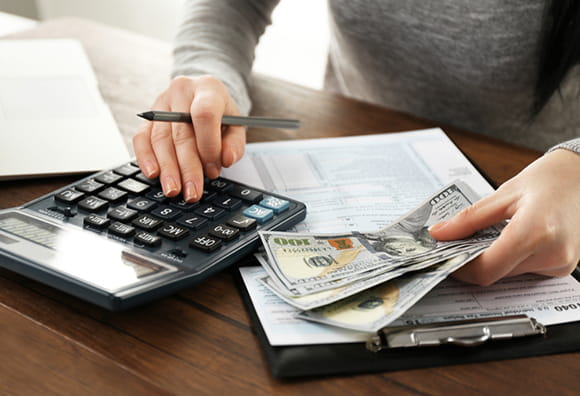 Set Up an Automatic Savings Plan
Knowing how much to save is one thing, actually saving this money is quite another. One great way to force yourself to save for parenthood is to set up an automatic savings plan. By ensuring that money is directly deposited into your savings account each month, you can start growing your nest egg without even noticing. Plus, by having this money deposited into a high yield savings account, you are ensuring the greatest return on investment.
Understand What Government Assistance Programs are Available
As parents play an indispensable role in society, there are various financial assistance programs available to help them through this stage of life. In Pennsylvania, the Department of Human Services' Child Care Works Subsidized Child Care Program will subsidize your childcare costs, provided you meet the program's requirements.
Speak to a Financial Professional
Hiring a qualified financial planner is a great way to get a handle on all your upcoming expenses. Starting a family is an exciting time and it shouldn't be overshadowed by the associated expenses. As such, we at Citadel are here to help you manage this stage of your life.
Photo Credits: Shutterstock / Liderina, Shutterstock / Africa Studio
We can help you find a savings plan that works best for you.
View Options