How Much Money Are You Really "Saving" on Black Friday?
Category:
Personal Finance 101
Topic:
Saving Money
Managing Finances
Budgeting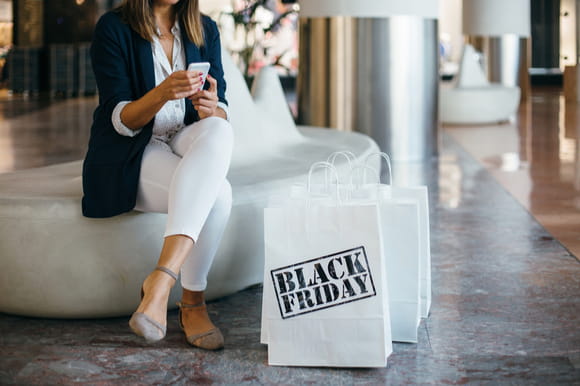 For many of us, Thanksgiving is a time of turkey, pumpkin pie, and quality family time, but the holiday has also become practically synonymous with an entirely different event—Black Friday.
Black Friday marks the beginning of the American holiday shopping season. This period is renowned for its shopping sales and massive discounts, with Black Friday itself being the busiest shopping day of the season for brick-and-mortar retail stores.
With the exception of 2008, total spending during the season has only continued to increase. Statistics from the National Retail Foundation shows that U.S. retailers made close to $8 billion on November 24 2017, which represented an increase of 18% over the same day of 2016. As for the Thanksgiving weekend itself, the average shopper spent almost $300.
Over this period, it's very easy for shoppers to convince themselves that they are saving money. However, if an item you don't absolutely need costs $400 regularly but $300 on sale, you are not saving $100; you are really spending $300 unnecessarily. The average American has a credit card balance of $6,375, which is a 3% increase from last year. Moreover, when it comes to states with the highest credit card debt, Pennsylvania currently ranks fifth. So, what this suggests is that all those holiday "savings" could actually be harmful to your personal financial situation.
To help protect yourself this shopping season, it pays to understand the mentality behind these sales. Seasoned retailers know all too well how to leverage consumer psychology to make Black Friday deals appear better than they actually are, so here are a few tricks of the trade to be wary of as you reach for your credit card.
Repeated Products and Prices
Back in 2015, the popular personal finance site NerdWallet performed an analysis of 21 Black Friday advertisements and found that 20 out of 21 retailers had listed one product or more at the exact same price as in 2014. They repeated the same experiment in 2016, and found at least 32 retailers repeating 2015 products and prices.
The implication here is that many retailers, probably more than you realize, are repeating Black Friday products and prices year after year. This means that product prices promoted as a one-time deal are not, in fact, truly that rare or fleeting. Retailers try to create a sense of urgency to entice buyers, but in truth, shoppers should take the time to do their homework and decide if an item is really worth the money.
Earn unlimited 1.5% cash back on everyday purchases using your Citadel Cash Rewards Mastercard.
Learn More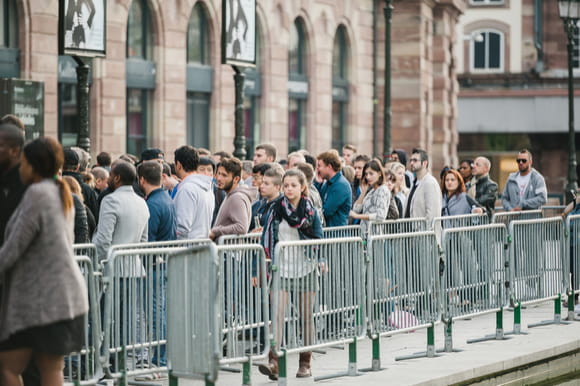 Doorbusters Come in (Highly) Limited Quantities
In retail parlance, a "doorbuster" refers to a deal that retailers hype up to almost an absurd degree. The discounts on such a deal may even seem too good to be true, hence the name "doorbuster"—a deal so great that people will bust down the door to get their hands on it.
While these deals are real, what retailers don't tell you is that they are typically only available in limited quantities—very limited quantities in most cases. You can actually see for yourself nowadays, as most retailers disclose the quantity available on such deals in the fine print. NerdWallet gives an example of a 2015 Black Friday doorbuster deal (51% off on a washer and dryer) that had only four available per store.
Simple Tips to Getting the Most Value out of Black Friday
Despite all the caveats above, it is still possible to get a good deal out of Black Friday if you know what you're doing. Here a few simple tips to help you get the most out of your Thanksgiving shopping.
Research prices beforehand: Retailers typically advertise their upcoming Black Friday sales weeks in advance, giving you ample time to do your due diligence. Compare the offered discounted prices not just with competing outlets but also with online retailers (you may get a better deal from 'Cyber Monday' compared to Black Friday).
Create a shopping list and don't deviate: No matter how good a discount on an item is, if you don't need it, then you will still save more by not buying it in the first place. Know what you want beforehand, create a list, and most importantly, stick to it.
Have a set budget: If you've done the research and know which items you want, you should be able to create a Black Friday budget. Once you've done so, again, be disciplined and don't exceed it. If you're using a credit card, manage it responsibly and make sure that you're getting cash back.
There's no reason why you can't indulge in some holiday shopping, but there is a difference between smart, mindful purchases and indulgences that are detrimental to your finances. So have fun, but shop wisely over the holiday season. For more advice on saving—and spending wisely—have a look at the other articles on our Citadel blog, or get in touch to find out how we can make saving easier.
This holiday season, avoid fraud and protect your finances.
Learn more