6 Financial Challenges Small Business Owners Face Today—and How Citadel Can Help
Category:
Running a Business
Topic:
Small Business
Budgeting
As many owners continue to address the aftermath of the COVID-19 pandemic, there are still a number of challenges small businesses face. While starting and running your own company is rewarding, many owners struggle with financial obstacles along the way—but with the right support, rebuilding is made easy.
Challenges for Small Business Owners
Business owners, no matter the size, are consistently confronted with various tasks from budgeting to unexpected financial obligations. Here are the six small business challenges that are common today, as well as solutions to aid in financial and developmental growth.
A Lack of Capital
A lack of capital and cash flow can be a big challenge for small business owners, especially if they were hit hard during the COVID-19 pandemic. To help re-establish capital, consider options such as using business credit cards, leveraging existing cash, or partnering with local banks or credit unions. Organizations like Citadel offer a number of business loans and lines of credit to suit different needs, including loans to aid specific concerns, such as financing real estate, vehicles, or equipment.
Manage cash flow with flexible funding options like a Business Line of Credit
Learn More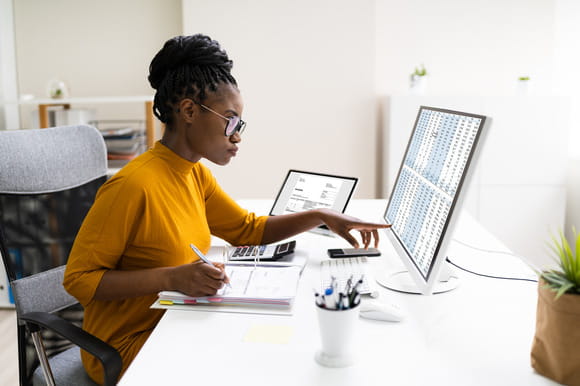 Budgeting & Setting Financial Goals
For any organization, cash flow can be volatile, and managing it is a major task. By creating budget spreadsheets and setting financial goals, owners can accurately track money across several accounts while planning for the future. A relationship with a credit union—and the support that comes from financial expertise—can be invaluable for long-term business growth. Whether it's helping business owners come up with short-term budgeting solutions, or setting realistic long-term financial goals, a trusted financial advisor can help.
Unexpected Finances
Did you know that in 2021, unforeseen business expenses were one of the top financial challenges small business owners faced in the U.S.? If the pandemic has taught us anything, it's that companies need to be prepared to weather unexpected financial storms. Having a foundation for the future is important, and solutions like Citadel's business savings accounts and certificates are a great place to start.
Attracting & Hiring the Right Staff
Staffing is an ongoing issue for numerous businesses, and attracting the right talent can be difficult. On average, onboarding can cost organizations upwards of $4,000, putting a financial strain on several business owners. Therefore, it may be necessary to shift hiring strategies, or consider investing in growth opportunities for existing staff members. By offering a welcoming environment, competitive salary, and room for advancement, this is one small business challenge owners can check off their list.
Finding Convenient & Easy Banking Tools
Standard financial operations such as managing payroll and completing taxes can be tricky, but with the right banking tools, financial management tasks can be made easier. For example, Citadel's Online & Mobile Banking options include automatic payments and reminders to help keep things running smoothly while providing a clear picture of all corporate accounts.
Streamlining & Consolidating Processes
Small business owners know how time consuming certain processes can be, even though they're necessary for day-to-day operations. Using technology can greatly reduce manual errors and increase profit margins. Citadel offers a variety of cash management tools to help streamline processes, through partnerships with Clover payment processing, Deluxe® Payroll & HR Solutions, and Remote Deposit Capture. The challenges small business owners face aren't easy, but by incorporating technology into their roster, they can focus on what's ahead.
Looking to the Future
Though many of the hurdles businesses face today are financial, there are more digital tools and solutions available to help streamline operations. Let Citadel be the next step in helping you get your business back on track.
Citadel's local experts are here to help. Learn more about our business banking products and services.
Explore More Business Banking from Citadel Credit Union
Learn More