5 Reasons to Downsize Your Home
Category:
Nearing Retirement
Buying a House
Topic:
Retirement Saving
Saving Money
Personal Finances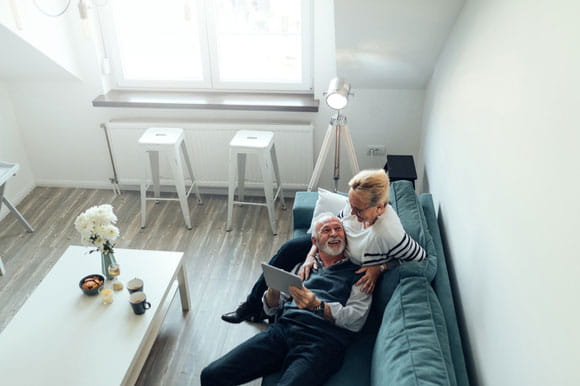 If you're a homeowner nearing or well into retirement, downsizing has probably crossed your mind. Whether your house feels too big for your current needs, you want to move to a neighborhood that makes more sense for your lifestyle, or you're looking for some financial freedom, there are many reasons why downsizing makes sense. The challenge is knowing when you're ready to downsize.
1. The Value of Your House Has Increased
If you're living in the home you bought 20 to 30 years ago, chances are you own most or all of it, and its value has gone up. This makes selling an appealing option—especially if you're open to an alternative living situation.
A big part of making the best of your downsizing experience is getting the timing right. Keep an eye on the real estate market. If prices are up, you're likely to make much more on your house than what you'll need for a smaller one, lightening your financial load and helping you extend your savings for retirement. If you're planning on retiring soon, keep in mind that it's easier to obtain approval for a mortgage while you're still working.
2. You're Living in an Empty Nest
It's likely that your children have all moved away from home and their bedrooms are collecting dust waiting for their next visit. If you have a den or a basement that was only used by the younger generation, it's likely also going unused. The rooms in your house cost you money in upkeep, property taxes, and utilities. If they're not being used, it might be time to think about moving into a smaller home that better fits your current lifestyle.
3. You Want More Time With Your Family
Millennials are twice as likely as other generations to move outside their native county. If your children have moved far from home and you want to see them more often than just during the holidays, downsizing could also be a solution. By moving to a smaller home closer to your family, you can reduce costs while also building memories with your children and grandchildren.
Learn how Citadel, available through CFS*, can help you plan for retirement.
Get Started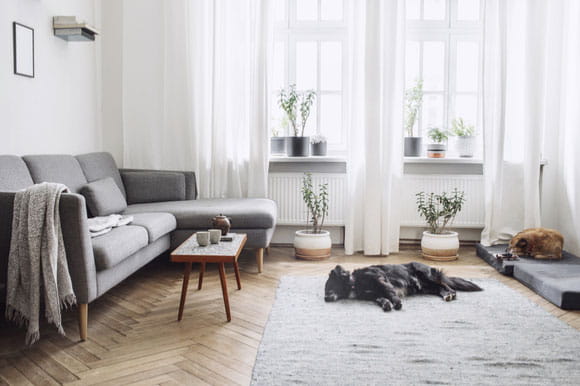 4. Maintaining Your Home is Hard
Dealing with a large house can be overwhelming. It requires ongoing maintenance and cleaning, adding both physical and financial stress. By downsizing, you have the option to offload these time-consuming tasks, and focus on the things that you actually value and enjoy. With this in mind, some retirees downsize by moving to stratified communities that offer various amenities and take care of labor-intensive tasks like shoveling snow and mowing the lawn.
5. You Want More Financial Freedom
Another major reason homeowners opt to downsize is to give themselves additional financial flexibility. Are you thinking of continuing your education? Do you want to travel around the world? Would you like to fund your grandchild's college tuition? Moving to a smaller home in a less expensive area—with lower property taxes and utilities—means less spending on home ownership costs and having more opportunity to put your money towards these plans.
What's Next?
After reading this, are you starting to seriously think that downsizing is the right option for you? If so, there are a few things left to consider. Are you staying in Pennsylvania? Or do you want to go south to warmer weather? Are you a fan of city living? Or do you want to want to retire in the countryside? There's a lot to ask yourself as you plan for the next chapter in your life—but you don't have to go it alone. If you're looking to downsize, we can help. Contact Citadel to discuss our home financing solutions and how else we can help you in this process.
Take the stress out of refinancing or home buying with a Citadel Mortgage.
Explore Options