Join Us in Supporting Tomorrow's Breakthroughs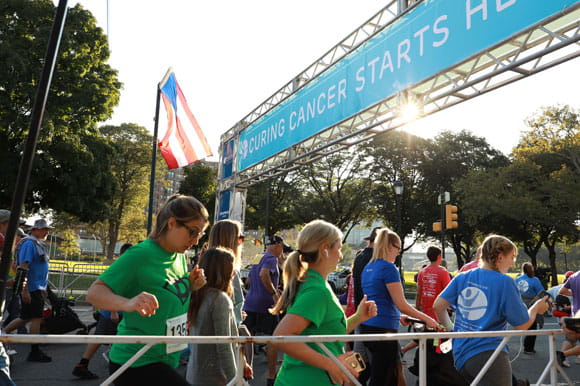 Citadel is Presenting Sponsor for CHOP's 2019 Parkway Run
The philosophy of 'People Helping People' upholds every part of Citadel's business. We are dedicated to supporting organizations that have a significant impact on those within our shared community and beyond. There are countless examples of how CHOP has changed the lives of Citadel's members, employees, and community. We are proud to share a footprint with CHOP and help champion their mission to be a world leader in the advancement of healthcare for children.
Register for the 2019 Parkway Run & Walk today.
Thank You for Helping Us Raise $100,000 for CHOP!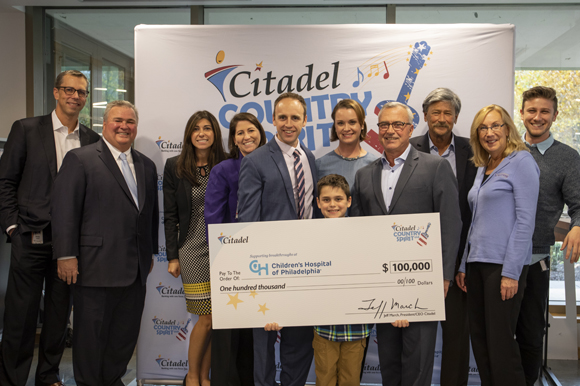 Citadel is proud to announce that the first-ever Citadel Country Spirit USA music festival raised $50,000 for Children's Hospital of Philadelphia (CHOP) and Citadel matched that amount for a total of $100,000!
There's no other place in the world like Children's Hospital of Philadelphia (CHOP). Since their start in 1855 as the nation's first Hospital devoted exclusively to the care of children, they have been the birthplace of countless innovations and dramatic firsts in pediatric medicine. Thanks to the generosity of donors who believe in their mission, they continue to make breakthroughs every day, whether providing lifesaving care to children with complex diseases or making each family's journey to health a little easier.
Hospitalization can have a significant impact on a child. Your donations help support CHOP's Patient and Family Services team to provide programs to help children and families cope with the hospital experience.
Learn more about how Citadel gets involved in our community.
Learn More