Important Information About Your Business Account
Exciting New Changes Coming
We are pleased to announce Citadel will soon be launching new Business Banking products. A full suite of dynamic products and services will be available to local businesses and organizations as of August 1, 2022.
As a result, all existing business accounts will be automatically migrated to new account types effective August 1, 2022. Please be aware no immediate action is required. Your account number(s), online banking login credentials, and transaction history will remain unchanged.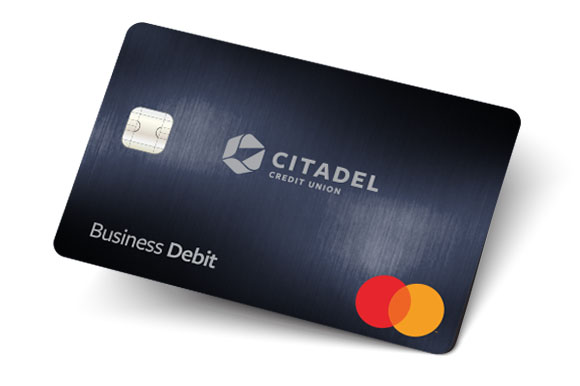 Checking Accounts
All existing business checking accounts, including Free Checking, Star Checking, and Premiere Checking accounts, will be automatically migrated to Citadel's new Essential Business Checking account effective August 1, 2022. This is a checking account with no monthly fee or minimum balance requirements. If you prefer, you may choose to upgrade your account to Citadel's new Elite Business Checking account on or after August 1st via Online Banking. More information on account features will become available in July.
There will be no changes to current account numbers. Also, please note there will be no changes to current checking accounts used for personal banking purposes; this update only affects business banking accounts.
Debit Cards
Current debit cardholders will be automatically reissued new business debit cards with new card numbers later this year. Additional details regarding new debit cards will be mailed to cardholders in September.
Members will not be charged for any existing debit cards that are automatically reissued, and all existing cards will remain active until new cards have been activated by the cardholder.
Savings Accounts and Certificates
There will be no major changes to existing business savings accounts or certificates, other than the name of the account type. For example, you may notice your "High Yield Savings" account referred to as "Business High Yield Savings" in Online Banking and other future communications after August; however the current product features, rates, account numbers and online banking credentials will remain the same.
Cash Management & Business Online Banking
In addition to business checking and savings accounts, Citadel is also launching new Cash Management Solutions, including Payroll & HR, enhanced Online Banking features, and Merchant Services.
With Merchant Services provided by Clover, you can simplify your business operations with an all-in-one payment processing system and business management solution tailored to meet the unique needs of restaurants, retailers, and service businesses. And with Payroll & HR Solutions, you can tackle processing of payroll, time and attendance, payroll tax management, pre-employment services, and benefits administration for your team. Learn more about Cash Management Solutions.
Citadel's current Online Banking tools will also be updated with services designed specifically for Business Banking. Your login credentials will not change, but you will have the opportunity to upgrade your account for access to additional features, such as online wires.
Meet Our Business Banking Team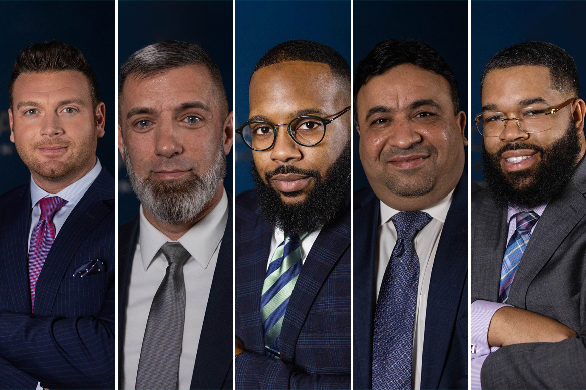 Phil Sutliff was hired as Citadel's Head of Business Banking in late 2021. He joined Citadel from Blue Federal Credit Union in Colorado where he served as the Vice President of Business Banking, and he previously held leadership roles at both Santander Bank and Bank of America.
Working with a variety of Citadel teams as well as hiring new talent under Phil's leadership, the division will offer a suite of full-service checking, savings, lending, and cash management solutions for businesses across Philadelphia and the surrounding tri-state area.
Our new Senior Relationship Managers – Kye Kreutzberger (Western Region), Eric Murchison (Eastern Region), Anil Punjwani (Central Region), and Brendon Robinson (Northern Region) – are financial champions for their clients, with decades of deep expertise in the Greater Philadelphia area.
With a new team in place, and with support from the entire organization, Citadel is uniquely positioned to support local businesses and organizations with cost-efficient products and a relationship-based approach to establish and maintain meaningful, ongoing connections that companies can depend upon.
Questions?
See below for Frequently Asked Questions regarding these upcoming changes. If you have any additional questions, please contact (800) 666-0191 ext. 1575 to speak with a representative.
Want a sneak peek at Merchant Services, Payroll & HR Solutions, and Business Loans?
Learn More
Find an ATM or Branch Near You
Frequently Asked Questions