Money Management Made Simple
With Citadel Money Manager, it's easy to manage your personal finances. The tool is available on your 'Accounts' screen in Citadel's Online and Mobile Banking, and it lets you view all of your accounts— both internal and external—in one place.
With this tool, you'll enjoy:
A clean view of all your financial accounts
The ability to view details about your bills and cash flow in one place
New personal finance tools that let you set saving goals
Tools to set spending budgets by topic including dining, transportation, and more
A simplified view of your transactions with categorization
Link Your External Accounts
It's simple to link your external accounts to view all of your balances and bills in Online and Mobile Banking. Once everything is linked, you can track your net worth, budgets, spending, and more.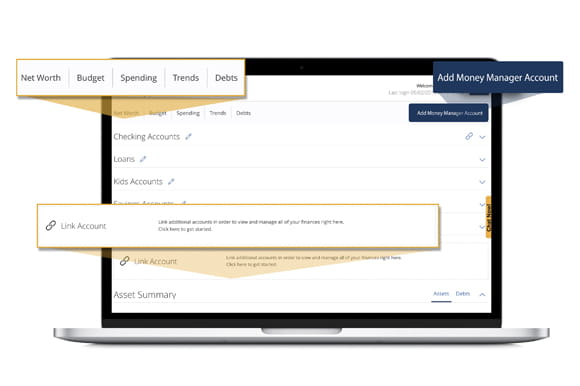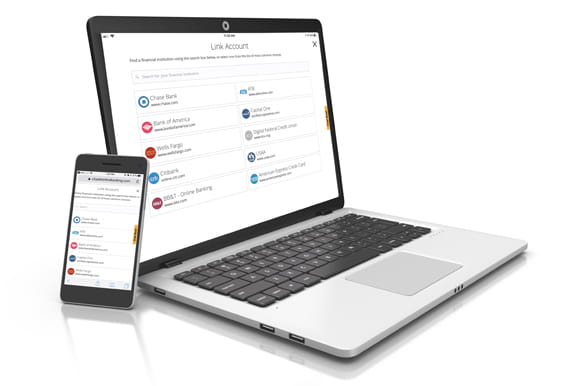 Track Your Spending
With Money Manager, you can easily track your spending and set budgets based on different categories. Money Manager shows a simplified transaction history with categorization. You will see all transactions (with Citadel and with your linked external accounts).
You can access Money Manager right from the Mobile App as well!
Easy App Usage
It's easy to use Money Manager from your mobile device or tablet as well. When you log into the app, you can manage your budgets and spending on-the-go.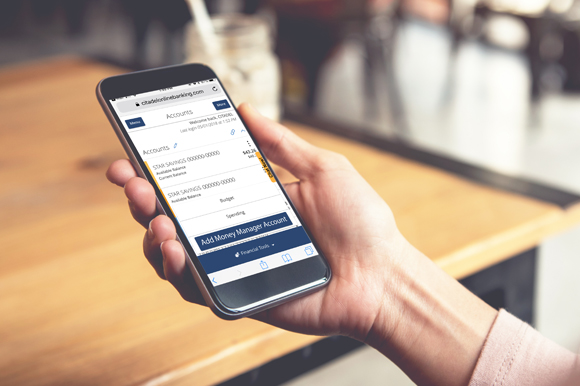 Log in today and start managing your finances!
Log In Now