Helping Your Business Succeed
At Citadel Credit Union, we strive to build a lasting financial partnership with your business. You can count on our business solutions to help maximize cash flow, navigate changes in your marketplace, and provide financial stability. We'll be there every step of the way to help your business succeed. Achieve your goals today with a trusted advisor by your side. To learn more, fill out the below form to contact a Relationship Manager today!
Citadel Merchant Services, Provided by Clover

Citadel has teamed up with Clover to help simplify your business operations with an all-in-one payment processing system and business management solution tailored to meet the unique needs of restaurants, retailers, and services businesses.
In addition to hundreds of business management applications and built-in reporting capabilities, Clover also offers numerous point-of-sale (POS) systems to fit your specific needs.
Accept more types of payments including EMV® chip cards, Apple Pay® and Samsung Pay®
Help protect your customers, business and reputation from fraud with built-in security
Help generate more visits and more sales through mobile loyalty and rewards programs
Uncover new insights and compare sales against competition within your market
Grow your business online and manage everything in one place
Manage inventory, employee schedules, payroll and more
Speak with a Citadel Relationship Manager to learn more today!
Business Loans

Commercial Mortgages
Citadel provides Commercial Mortgages for both owner-occupied commercial properties and non-owner-occupied investment properties.
Owner-Occupied Commercial Mortgages
Purchase or refinance an owner-occupied business property or expand or remodel an existing facility. Learn more!
Borrow up to $20,000,000
Loan terms up to 120 months
Fixed monthly principal and interest payments
Amortization up to 25 years
Investment Real Estate Mortgages
Purchase or refinance a non-owner-occupied commercial property. Learn More!
Borrow up to $20,000,000
Loan terms up to 120 months
Fixed monthly principal and interest payments
Amortization up to 25 years
Equipment and Term Loans
Enjoy a variety of flexible ways to finance your business needs. Learn more!
Borrow up to $1,000,000
Get Fully-amortizing loan terms up to 84 months
Competitive fixed rates
Business Lines of Credit
We offer lines of credit that give your business the flexibility to manage cash flow. Learn more!
Flexible access to cash to help you manage short-term working capital needs:
Borrow up to $500,000
Competitive variable rates
Monthly, interest-only payments allow you to withdraw when needed and reduce principal when funds are available
Business Vehicle Loans
No matter what your business is, you need reliable transportation. Learn more!
Competitive fixed rates
Fully-amortizing loan terms up to 84 months
Business Rewards Mastercard
For easy access to cash, take advantage of our Business Rewards credit card. Learn more!
Earn rewards points

Get 30,000 Bonus Points when you spend $3,000 in the first 3 months*
2 points per $1 for gas and office supply purchases*
1.5 points for all other purchases*

Support short-term working capital needs
Manage seasonal cash flow
Purchase inventory
Provide cards to your employees

Through the 'Card Control' app, limit credit lines for each authorized user

View the full Mastercard Guide to Benefits for more information!
Schedule a complimentary consultation to discuss your goals and business needs or visit a branch near you.
Hear From Our Members
Reassurance and Confidence
"Citadel allows me to conduct and manage my personal business with reassurance and confidence."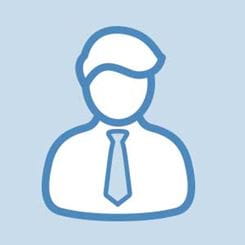 Exceptional Personal Service
"All of us at Hatt's True Value Hardware in Thorndale, appreciate the great service and exceptional personal service Citadel provides our business."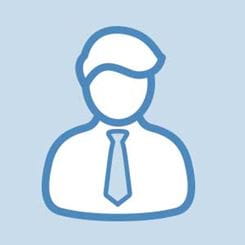 Made My Business Efficient and Profitable
"Citadel has provided steady communication over the years and when a new business product became available, I was the first to know. If I had a new business request, I brought it to the attention of Citadel and products were created to meet my needs. I was very impressed that Citadel considered my needs and actually created products to help my business grow. By listening to my business needs, Citadel ALWAYS found a way to help make my business more efficient and profitable. As my business continues to flourish, I look forward to the way that Citadel will grow with me."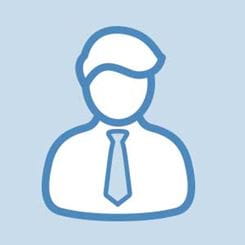 Long Time Retail Customer
" The amazing service I get on my commercial account is a huge. As a long time retail customer, I just naturally continued working with Citadel when I needed commercial accounts. Naturally, their local, individually focused customer service is a part of their commercial culture too. They have the products I need, and their responsiveness to those needs is one of my secret weapons, and a major competitive advantage for my business."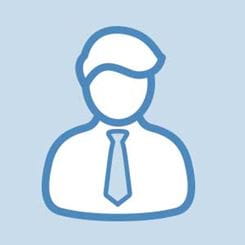 Citadel Member For Over 40 Years
"I have numerous businesses with multiple properties and mortgages that were due for balloon payments. Having been a Citadel member for over 40 years, I decided to reach out to their Business Lending department. I met with a local branch manager and the VP of Business Lending to explain my current situation and lending needs. They completely understood my business goals and I was able to apply for a loan online. The VP showed up for closing which meant a lot to me as a customer. Now, I can manage all of my banking both for my business and personal needs on one website. Thanks Citadel!"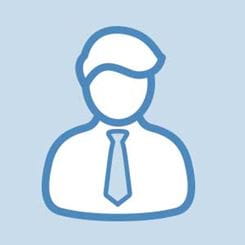 Very Knowledgeable, Helpful and Patient
"I have recently opened a new business account with Citadel and my experience has been very positive. In conjunction with my new business account, I took out a mortgage with Citadel after finding out their rates are competitive. The entire experience set me at ease as the people I worked with were very knowledgeable, helpful and patient. I highly recommend this credit union."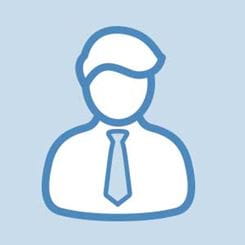 Easy Decision To Bank With Citadel
"We all need to bank somewhere. To me, it's an easy decision to do so with Citadel. Citadel treats you like a friendly neighbor, cares about your family, your Business Lending needs and supports the community across the region. Personally, I've been treated amazing at every level; from the CEO all the way to the tellers. Citadel has a truly amazing culture, the company is well managed and focused on You!"
*Agreements and Disclosures
View *Agreements and Disclosures
All Citadel Business Services:
All products and services are subject to Citadel's standard account requirements and agreements. Eligibility requirements and restrictions may apply. Information accurate as of and subject to change without notice. Fees and additional terms and conditions may apply. Fees may reduce earnings. After an account is opened or service begins, it is subject to its features, conditions, and terms, which are subject to change at any time in accordance with applicable laws and agreements.
Loan Products:
Terms offered are available for business purpose loans only with adequate property valuation (maximum LTV of 80%) and first mortgage position required. Loans may be subject to commitment and documentation fees, as applicable. Other terms, conditions, fees and restrictions may apply. For Owner-Occupied Commercial Mortgages the mortgaged property must be at least 51% owner-occupied for commercial use. Offer not available to applicants with an existing Citadel commercial mortgage. Property insurance is required. Flood and/or title insurance may be required at an additional expense to the borrower. An appraisal will be required at the borrower's expense for loans exceeding $250,000. To qualify, applicant must be in business for a minimum of three years.
Business Rewards Mastercard:
Offer subject to credit approval. Applicant must be at least 18 years of age. All terms may be subject to change. See Terms and Conditions for additional details.
30,000 New Account Bonus Points Award
Earn 30,000 bonus Rewards points ("bonus") for purchases minus any credits or returns ("net purchases") totaling $3,000 or more within the first 90 days of credit card open date ("promotional period"). Bonus offer for new credit lines only. Limit one new account bonus per credit line per promotional period. Net purchases on all cards linked to a credit line will be included in net purchase total calculation for bonus eligibility. Account must be active and in good standing at time of bonus posting. Credit line must be open for 90 days before bonus will be awarded. Bonus will be posted to primary card within 60 days of end of promotional period. Bonus offer may be modified or withdrawn at any time.
Standard Rewards Points
Earn 2 points for every $1 spent on gas and office supply category net purchases. Earn 1.5 points for every $1 spent on all other net purchases. For category bonus rewards, merchants are assigned a merchant category code by the merchant or its processor in accordance with Mastercard procedures based on the kinds of products and services the merchant primarily sells. Citadel does not control the assignment of these codes and is not responsible for the codes used by merchants. You may expect a purchase to earn rewards within a category, but if the code assigned to the merchant isn't within that category, your purchase will not qualify for the bonus points. In addition, some purchases made through third-party accounts, mobile or wireless card readers, online or mobile digital wallets, or similar technology may not qualify in a rewards category, depending on how the technology is set up to process the purchase. For additional Citadel Business Rewards program details, please visit Citadelbanking.com/BusinessRewards.
Offers, rewards, and features may be modified or withdrawn at any time.
©2022 Clover Network LLC. The Clover name, logo and related trademarks are owned by Clover Network LLC., and are registered or used in the U.S. and many foreign countries. Merchant services are provided by are provided by Clover affiliate First Data Merchant Services LLC. All trademarks, service marks and trade names referenced in this material are the property of their respective owners.
©Copyright 2022 Citadel. Equal Housing Lender