Award-winning Journalist and Author Bruce Mowday Coming to Citadel's Downingtown Branch
Award-winning journalist and author signing books at Citadel's Downingtown branch

Friday, Dec 15, 2017
11:00 AM - 3:00 PM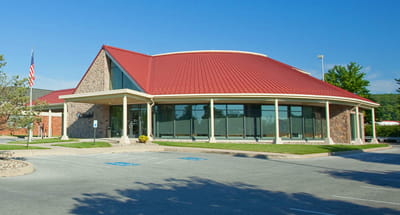 Presented by Citadel Downingtown,
#CitadelDowningtown
1246 Cornerstone Blvd
Downingtown, PA 19335
Bruce Mowday, author of "Jailing the Johnston Gang", will sign books on Friday, December 15 at Citadel's Downingtown branch from 11:00 a.m. – 3:00 p.m.
Bruce E. Mowday is an award-winning author and newspaper reporter. He has authored more than 15 books on history, sports, business and true crime. Mowday has appeared on the Discovery ID channel, C-SPAN, the Pennsylvania Cable Network, Hollywood and Beyond, Whatcha Got, and Philadelphia and local television shows. Mowday has hosted his own radio shows, has been editor of magazines and was chairman of the Chester County Historical Society and president of the Brandywine Battlefield Park Associates. He is a board member of the Valley Forge Park Alliance and the Chester County Conference and Visitors Bureau.

He is a frequent speaker at various civic and historical groups. For more information on Mowday, his books and his schedule of events, see Mowday.com.
Citadel will be giving away a total of 30 autographed books titled:
"Downingtown"
"West Chester"
"Life With Flavor: A Personal History of Herr's"
Mowday will have many of his books available for purchase including his latest release, J. Howard Wert's Gettysburg.
Some of his other books are:
"Jailing The Johnston Gang: Bringing Serial Murderers To Justice"
"September 11, 1777: Washington's Defeat at Brandywine Dooms Philadelphia"
"Along the Brandywine River"
"Pickett's Charge: The Untold Story"
"West Chester: Six Walking Tours"
Citadel's Downingtown branch is located at 1246 Cornerstone Blvd., Downingtown.
For information on Mowday and his books, see Mowday.com.