Citadel's Anthony Williams Joins Good Works Board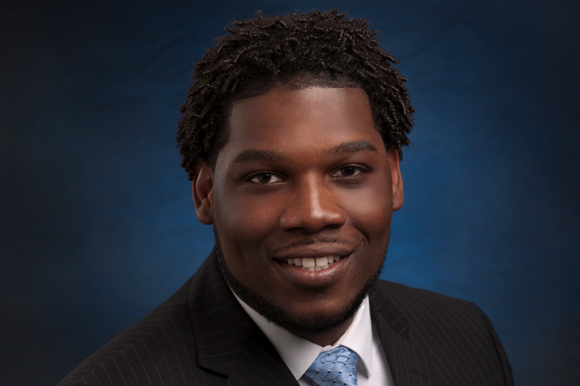 EXTON, Pa., January 13, 2020 — Citadel is proud to announce Anthony Williams, Market Manager of South Coatesville, has been appointed to the Good Works Board of Directors. Anthony has volunteered with Good Works over the past year in various capacities.
Good Works is an organization that repairs homes for low-income families in Pennsylvania. The goal of Good Works' efforts is to see the inhabitants of these homes rise above their level of poverty and experience a rich measure of hope, joy, and dignity knowing that their circumstances matter to the community. The organization believes everyone benefits when people from different races, cultures, and backgrounds come together for a common purpose.
Throughout his volunteerism, most of Anthony's contributions have gone toward helping Good Works organization in its primary goal of building and repairing homes.
"We're proud to have Anthony join our board, said Betty Traver, president, Good Works Board of Directors. "For the past year he's served as a valued committee member for Good Works and we're excited to now have his experience and dedication on our board."
Citadel, a nonprofit organization, encourages its employees to get involved to benefit the community in a variety of ways. Anthony, who has been employed with Citadel for more than 13 years, makes volunteerism a regular part of his way of life. He has volunteered at several charities and nonprofits throughout Chester County over the past 10 years.
CONTACT:
Abigail Brooks
(610) 466-6896
AbigailBrooks@CitadelBanking.com

###
About Citadel Credit Union
Citadel Credit Union is a not-for-profit, member-owned financial institution that provides banking, investments, and insurance services to more than 255,000 members. At $5.7 billion in assets, it is one of the Greater Philadelphia area's largest credit unions, proudly serving residents of Bucks, Chester, Delaware, Lancaster, Montgomery, and Philadelphia counties. Citadel is recognized as a 2023 Fortune Recommends Best Credit Union, Forbes 2022 Best-in-State Credit Union, and a certified 2022 Great Place to Work. For more information, visit CitadelBanking.com.