Start Building Your Financial Strength
Sorry, there are no results for those filters.
Reset filters or adjust your filter options.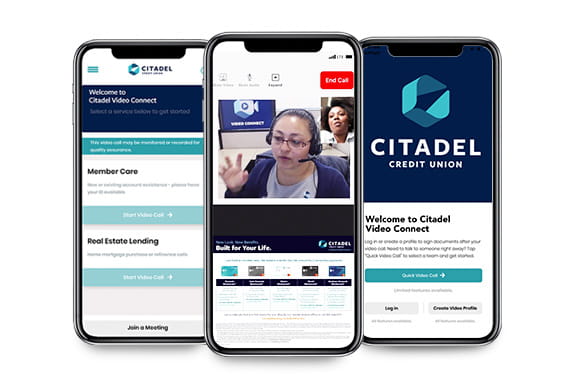 Introducing Citadel Video Connect
We've introduced a new way to bank, making it easier than ever to chat face-to-face with a local Citadel team member. The best part? You can connect with us safely and securely from anywhere — with just a few clicks on your laptop, desktop computer, or your mobile device. Learn more.