What It's Like to Apply for a Mortgage with a Credit Union
Topic:
First Time Home Buyer
Selling A Home
Personal Finances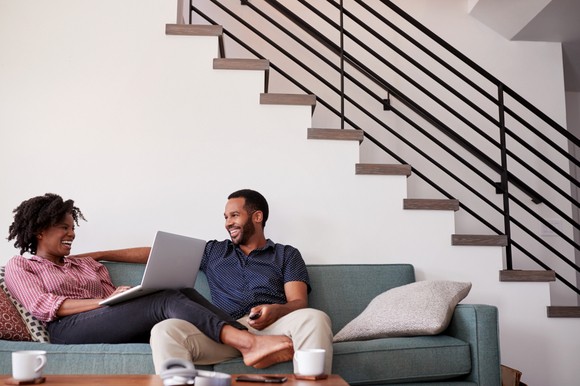 Taking first steps can be scary; the first time you ride a bike, drive a car, or your first day at a new job all come with jitters and unknowns. Applying for a mortgage is no different. A milestone in life, purchasing a home is a huge deal—and it can seem even bigger when having to decide which institution and rates you want to go with.
So is it better to get a mortgage from a credit union? Clearing up a few of the basics and making considered and informed decisions is the key to determining what's right for you. Along with this, we can help to get you more comfortable with the process of applying for a mortgage at a credit union vs. a bank and advise on what you need to get the ball rolling.
Banks vs. Credit Unions
To decide whether you should get a mortgage at a bank or credit union, it helps to know the differences between the two institutions.
Banks
Banks are typically investor-owned for-profit companies. Anyone is eligible to open an account, but when decisions are made, they are made by the bank and the investors rather than the account holders.
Credit Unions
Credit unions offer the same types of accounts and services as a bank, but credit unions are owned by their members. These not-for-profit organizations operate to keep fees low and keep interest rates down so loans can become more accessible. Since a credit union is usually owned by its members, each member also gets voting power for large business decisions.
Getting familiar with these differences can help you decide which institution is best for you to get a mortgage: a bank or credit union.
Learn more about different types of mortgages in our Mortgage 101 guide.
Get Started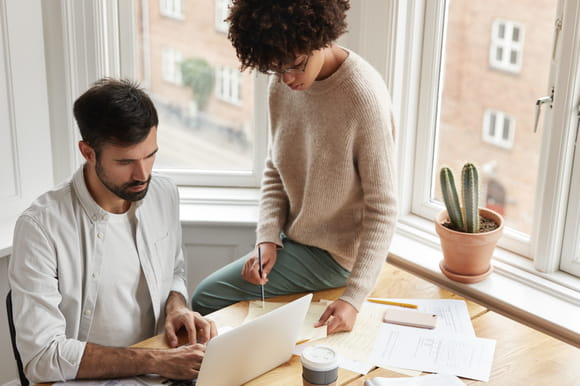 Getting Mortgage Ready
Before you can choose whether to approach a bank or credit union, you need to ensure that you're ready to take on a mortgage.
Your first step should always be to check your budget and savings. Decide whether or not you're in a feasible place to take on the responsibility of a long-term loan. Things to look out for are whether or not you have a consistent income, how much space you have in your budget to incorporate paying out a loan every month, and if you have been able to keep up with your finances and expenses so far. This means taking your credit rating into account.
Getting organized is also vital. Our Mortgage 101 guide describes the necessary steps you need to take before applying for a mortgage. From there, gather the different documents required to apply for a mortgage, such as your tax returns and credit history.
Applying for a Mortgage at a Credit Union
Now that you're familiar with the preparation needed before determining where to apply for a mortgage, we can explore the process of applying for a mortgage at a credit union.
Advantages to applying for a mortgage with a credit union:
Lower rates
Easier approval
Smaller down payments
Local and regional expertise
More assurance and control
Each credit union may vary somewhat in their process, so the best way to begin is talking to a home loan expert. They can help clarify exactly what you need to move forward with a mortgage.
After this, the credit union will likely require you to become a member and to provide a comprehensive financial and borrowing history.
Borrowing from a credit union is easier in terms of approval than a typical bank, and fees are meant to be kept low. If you have concerns about credit scores or smaller down payments, credit unions may be the place for you.
At Citadel Credit Union, we want to help you purchase your home in the easiest and most accessible way possible. Visit one of our many locations or talk to an expert today to discover your mortgage options.
Check out our current rates and view more homebuyer resources from Citadel.
Explore Now