Three Home Improvements to Consider Before Selling Your Property
Category:
Buying a House
Personal Finance 101
Topic:
Budgeting
Selling A Home
Personal Finances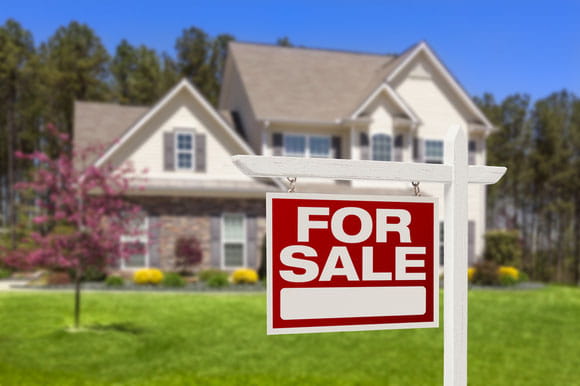 Selling your home is one of the most stressful life events you can go through. There are so many things to think about, including when to sell, how much to put the house on the market for, and ensuring that you have another space to move into once you've sold. When you factor in the updates and improvements you need to make before putting it on the market, the experience can seem overwhelming.
Implementing home improvements before selling will be critical for getting potential buyers through the door and encouraging them to imagine a life on the property. But with so much to do in the lead up to the sale, it can be difficult to land on which changes should and shouldn't be made, and how you can best set yourself up for a profitable sale.
Budgeting for Home Improvements Before Selling
While it's common to focus on how much you want to make from selling your home, it's just as important to keep in mind how much you need to spend as you lead up to putting it on the market. Firstly, work with your realtor and write a list of all the sale costs. This will include fees, any remaining property tax, and any renovations that are must-haves. Once you have that number in mind, it'll be easier to calculate how much more you can put into upgrades.
In 2018, Pennsylvanians collectively spent $8.7 billion on home improvements—that's the fifth highest amount in the country. It's clear that in the Keystone state, curb appeal is important to sellers and buyers alike.
Remember that any upgrades you make aren't going to be for you. It's a time to put your tastes aside and focus on making simple changes that have widespread appeal. This will help you keep your renovations short, sweet, and inexpensive, and give you a higher return on your investment once you make the sale.
Find out whether purchasing your next home is right for you.
Learn More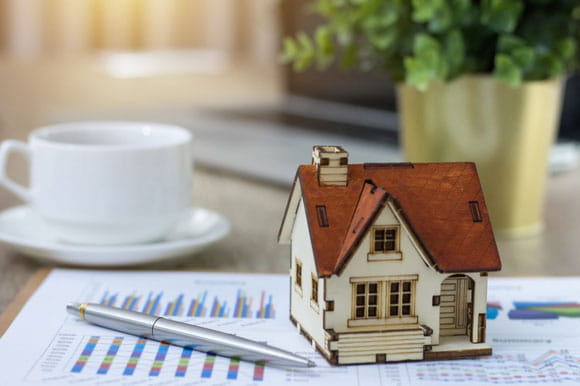 The Most Important Improvements to Make Before Selling a Home
It's important to be strict in your project management as you take on these upgrades. Focus on one area at a time, so that you can keep an eye on your budget and your tasks on a steady timeline leading up to the sale.
Sometimes, a big project like remodeling a room or replacing a major system like the HVAC or water heater will come along and you should always consider doing that first. Once you're done sprucing up your home, these larger upgrades are the ones that will generate a greater return on investment as they'll be immediately reflected in the overall value of your home.
If you don't quite know where to start with the renovations, consider these three approaches for keeping your home looking fresh and ready to move into.
Update the Kitchen
The kitchen is the heart of the home in most households. As people shop around, they're often looking for a space where they can gather, cook, and eat as a family. Remodeling the kitchen has been shown to increase the value of a home, as long as you don't take it too far. Keep things simple, like painting the windowsills or changing the cabinet doors, and avoid sinking your savings into new appliances. The buyer will likely want to personalize the space with their own choice of fridge, freezer, or dishwasher once they move in, anyway.
Know When to DIY—and When to Not
You can use a DIY approach for small updates like lighting and painting, as those are difficult to get wrong. For bigger projects, it'll be cheaper in the long run if you bring in a professional. Otherwise you might spend too much time on a complex task that you might not be able to finish yourself anyway.
Make Good Use of All Your Space
If you have unused space in your home, like an attic or a basement, you can increase its value by finishing it. Transform the attic into an extra bedroom or craft room, and optimize your basement by making it into a den or playroom. Making these spaces into usable rooms will greatly impact the overall turnkey effect of your home.
Fix Up the Basics
Small updates can go a long way to show that your home is inviting and has been well taken care of. Things like changing door knobs or cabinet handles, a fresh carpet, or a new coat of paint will keep buyers interested and help justify the price tag. And don't forget the outdoors. A well-tended yard and tidy fences or walls will act as a great first impression for buyers as they come up to your house.
Selling your home and moving is difficult and stressful, but also incredibly exciting. And as you tackle this life milestone investing in home upgrades will be key for getting the best return on your investment.
If you're selling your primary residence and looking for a new home, explore our Citadel Home Loan Center for tips from an expert. We're here to help ease the transition.