Holiday Events & Deals That Won't Break Your Budget in Greater Philly
Category:
Personal Finance 101
Topic:
Personal Finances
Budgeting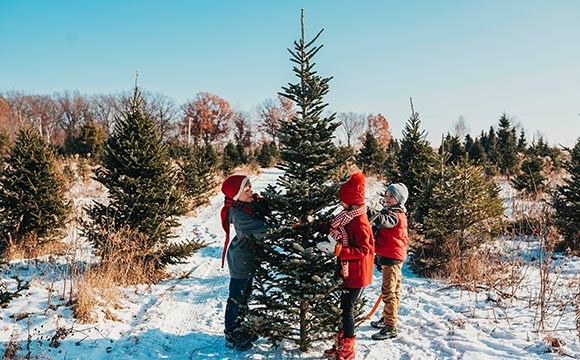 With the holiday season upon us, people are gearing up for the most joyous, and often most expensive, time of the year. While the holidays are a great way to bring friends and families together, navigating all the festive activities can be overwhelming at times, both mentally and financially.
As a community-chartered credit union, Citadel invests heavily into the Greater Philadelphia region we serve, and we proudly support local events and charities throughout the entire year. If you're looking for some fun, low cost (or free) things to do during Christmas in Philly, or if you're looking for some local donation opportunities, here are a few activities in our area this December:
Holiday Events in Bucks County
The North Pole Express
The North Pole Express offers a fun ride with hot chocolate, freshly baked cookies, and plenty of singing from the railroad's roaming musicians. Gear up in pajamas and enjoy the relaxing holiday ride through historic Bucks County. Rent a private caboose or coach car for you and your close ones.
When: Weekends December 3-30. Ticket prices vary.
Other Holiday Happenings
Visit Bucks County has compiled a full list of holiday happenings throughout the season.
When: November 2022 to January 2023
Holiday Events in Chester County
Kennett Square Holiday Village Market
For the first two weekends in December every year, the Kennett Square Holiday Village Market brings the Christkindlmarkt experience to Southern Chester County. Dozens of artisan and vintage vendors are at the heart of the event, as well as live music, ice sculpture demonstrations, fire pits, s'mores, food trucks, and more. Free to enter.
When: December 3-4 & December 10-11 from 11 a.m. - 5 p.m.
Pottstown's Annual Santa Saturday Weekend
The holiday weekend kicks off with Pottstown's Steel River Playhouse opening performance of "It's a Wonderful Life" on Friday, December 2. Then, the all-day Santa Saturday begins at 12 pm with Santa crossing the river on a Dragon boat and continues with various activities such as tours, cookie decorating, a scavenger hunt, a parade featuring Santa riding through town in a fire truck, a tree lighting, and more.
When: December 2-4
View details & ticket prices here
Brandywine Christmas Village
$10 general admission includes photos with Santa, holiday shopping with artisan vendors, Santa's Toy Shop, food trucks, beer garden and take-out beer, holiday light display, fire pits, hot chocolate. Pre-cut Christmas trees also for sale.
When: December 3rd, 10th, and 17th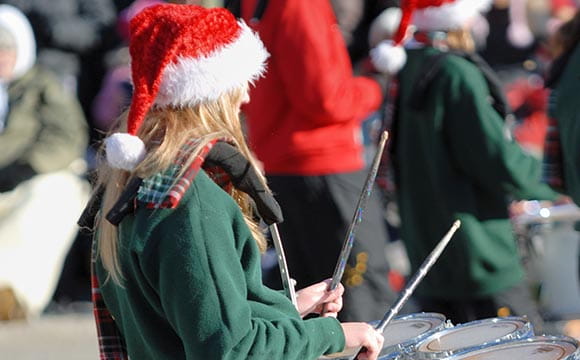 West Chester Christmas Parade
Annual tree lighting starts at 6:30 p.m. at the historic Chester County Courthouse, then the parade starts at 7 p.m. The parade promises to "wow" with dazzling marching bands, performance groups, hometown talent, and more. Free and open to the public.
When: December 2nd
View details and parade route here
Caroling in Downtown West Chester
Dressed in Victorian attire, The West Chester Borough Balladeer Carolers will roam around downtown West Chester and perform throughout the holiday season.
When: December 17th, 10 a.m. to 12 p.m.
View details and RSVP on Facebook
Caln Township Tree Lighting
The annual Tree Lighting event hosted by Caln Township Parks and Recreation will begin at 5 p.m. on the township building grounds and will include carols by the Coatesville Meistersingers, refreshments provided by the Rotary Club of Thorndale-Downingtown, a bonfire, tours of the Hexagonal Schoolhouse, and a visit from Santa. Families are encouraged to bring a homemade, outdoor ornament to hang on the tree!
If you'd like to pick up supplies to make an ornament at home, please email aswan@calntownship.org.
When: December 4th
View details & RSVP on Facebook
Chester County Library Holiday Craft Show
Shop with local crafters and artisans! Almost 50 crafters will be selling unique, one-of-a-kind holiday gifts for everyone on your list.
When: December 10th
Christmas at Colonial
Christmas at Colonial is a dazzling walk-through light show and Christmas experience at Colonial Gardens in Phoenixville. Stroll through almost a million lights, some dancing to music, some illuminating your favorite holiday characters, and others winding their ways around trees. Also included with your ticket is hot chocolate, candy canes, visits with Santa, and a complimentary ornament.
When: Weekends from November - December 30
Coatesville Christmas Parade Presented By Cleveland-Cliffs
Chester County's largest hometown parade, the Coatesville Christmas Parade, takes place down the historic Lincoln Highway. The parade has been a local tradition since the 1950s and includes dancers swirling their batons, fleets of tow trucks, police cars and fire trucks, local contractors with custom-crafted floats, and more.
When: December 3rd at 10 a.m.
How to (Accurately) Budget for the Holiday Season
Learn More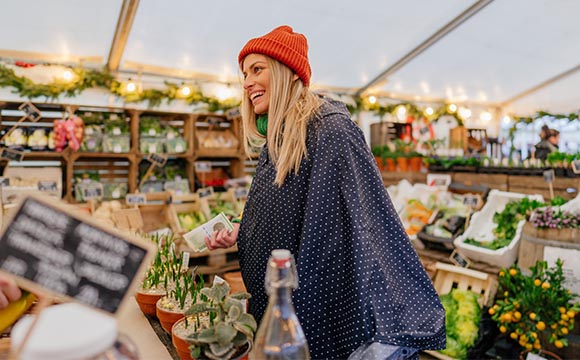 Holiday Events in Delaware County
Holiday Village Festival of Lights
Visit the vendor village at the Rose Tree Festival of Light during the first three weekends in December, and shop local this holiday season. Unique, one-of-a-kind gifts for everyone on your list.
When: December 2nd, 5:30 - 8 p.m.
Polar Express Family Night
Looking for ways to celebrate the Christmas season with your family and friends? Join this free Christmas community event! Come watch a classic Christmas movie, enjoy some incredible chili and other food, and ride on a parking lot Christmas train for people of all ages!
When: December 9th, 5 - 8 p.m.
Holiday Events in Lancaster County
Christmas Spirit Light Show
The Christmas Spirit Light Show is an exciting, one-of-a-kind Christmas drive thru light display that you and your loved ones can enjoy from the comfort of your vehicle. The mile-long track features hundreds of thousands of color-changing lights, synced to classic Christmas songs.
When: November 25 - December 31
View full details & get tickets here
Christmas at Joanna
The 22nd annual event at Historic Joanna Furnace offers a live nativity, Victorian decorations, Christmas craft market, caroling around a roaring bonfire, old fashioned wagon rides, living history presentations, Christmas gift raffle, a train display, heartwarming foods and thousands of luminaries throughout the 26-acre site.
When: December 2-4
Annual Christmas Light Drive Thru
Celebrate the traditions of Christmas with your loved ones from the comfort of your vehicle. The Star Bard at Stone Gables Estate invites you to experience a spectacular 3-mile Christmas Light Drive-Thru which features over 800,000+ brilliant LED lights.
When: November 30th
Light the Way
Light the Way is a community celebration and holiday gathering where the Pet Pantry of Lancaster County lights up their beloved building with thousands of holiday lights in honor or memoriam of your loved ones, past pets, and the pets that bring joy to our lives each day.
Bring the whole pack to enjoy tours of the newly renovated building, delights from local food trucks, the Spring House Brewing Co. holiday beer garden, wine tastings with Britain Hill Vineyard, finding one-of-a-kind gifts at the holiday market and the opportunity to snap family and dog photos with Santa.
When: December 3rd, 5 - 8 p.m.
Christmas in the Park 2022
Join the community at the band shell inside Lititz Springs Park for the annual Christmas in the Park celebration. This event will include a unique holiday performance, the countdown and lighting of the Community Christmas Tree, a carol sing, and maybe even a special visit from Santa and Mrs. Claus! This is a free event open to the community and usually lasts approximately 30-40 minutes. Donations will be accepted to go towards the upkeep of Lititz Springs Park.
When: December 2nd, 6:30 p.m.
Cookies & Milk with Santa at Ephrata Public Library
Enjoy a special, free visit with Santa with a snack, child-friendly beverages, holiday art activities and fun with family and friends!
When: December 3rd
View full details & registration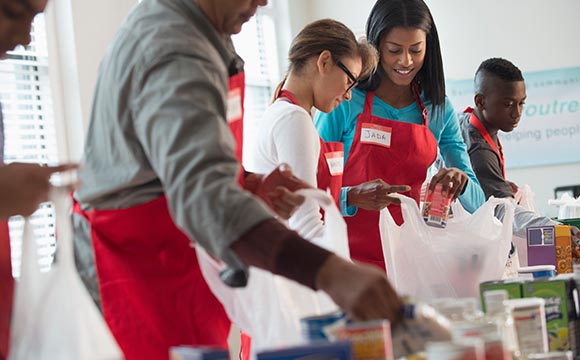 Holiday Events in Montgomery County
East Norriton Holiday Parade & Tree Lighting
Start with the parade on Saturday at 10 a.m. and return on Sunday for the tree lighting from 6 – 7:30 p.m.
When: December 3-4
Ryerss Annual Holiday Open House
Take your photos with Santa, enjoy cookies and hot chocolate while visiting the horses, and stop by the Ryerss gift shop for holiday gifts and decorations. The Giving Tree will also be on display to help the horses celebrate the season! Admission is free, but donations are always welcome.
When: December 4th, 12 - 3 p.m.
View details & RSVP on Facebook
Elmwood Park Zoo Wild Lights
Elmwood Park Zoo's favorite family tradition, Wild Lights, returns this year with more lights and decorative attractions than ever before! During this walk-through experience, guests will be surrounded by dazzling light displays, illuminated animals and live entertainment.
When: November 18 - December 30
Holiday Events in Philadelphia
Christmas Village in LOVE Park
The authentic outdoor German Christmas Market in Philadelphia's LOVE Park is open all season long. Vendors in wooden booths set up shop to sell a variety of international holiday gifts, ornaments, jewelry, and high-quality arts and crafts, as well as traditional European food, sweets and drinks. The unique atmosphere with thousands of lights and the delicious smell of waffles, gingerbread, bratwurst and mulled wine will bring you and your family into the perfect Christmas spirit.
When: November 29 - December 24, 11 a.m. – 7 p.m.
Deck the Hall Light Show
Philadelphia's premier holiday light experience will illuminate the west façade of historic City Hall from November 21, 2022 to January 1, 2023. The projections will play a full show premiering at the top of every hour from 5 p.m. to 9 p.m., daily.
When: November 21 - January 1
The Miracle on South 13th Street Holiday Light Display
Located in South Philadelphia is one of the city's most iconic Christmas destinations: The Miracle on South 13th Street (or sometimes called just Miracle on 13th Street). From 5 – 11 p.m. each day the 1600 Block of South 13th Street (between Tasker & Morris) becomes the Miracle on South 13th St. Take a stroll down and enjoy Philadelphia's favorite community holiday display!
When: November 26 - December 30
Other Things to Do During Christmas in Philly
Uncovering PA has compiled a full list of things to do in Philadelphia throughout the season.
When: November 2022 - February 2023
Across the Region & Nationwide
Toys for Tots
All Citadel branches will be collecting toys for the Toy for Tots program through December 7. If you wish to donate, please stop by your local branch and join us on our mission to give back to our community.
When: Now through December 7th
National Holiday Deals
If you'd like to supplement your local holiday shopping with more gifts and supplies from major retailers, check out this roundup of over 500 deals from national brands for Black Friday and beyond.
These are just a few local holiday activities that won't break your budget. After all, the holidays should be a time for families to come together and create memories, not a time of financial stress. If you are in need of financial assistance during the holiday season, stop by any Citadel branch, contact us at (800) 666-0191, or chat with an expert via Video Connect to find out what options you may have.
Happy Holidays from Citadel Credit Union!
Help Your Teen Spend Smart for the Holidays
Read More