How to Utilize HELOCs for Routine Maintenance
Category:
Personal Finance 101
Topic:
Managing Finances
Personal Finances
Budgeting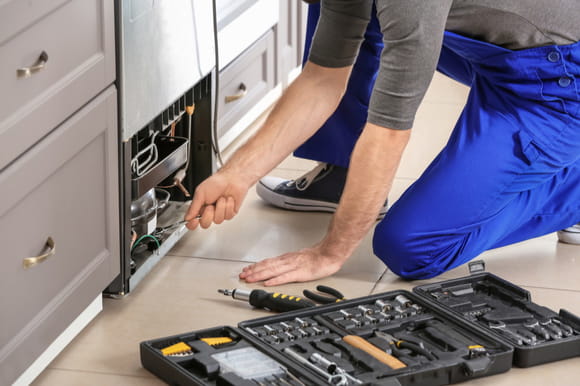 Home ownership has its advantages, including potential tax deductions and the buildup of equity (the difference between the home's value and your mortgage balance). But home ownership also includes regular maintenance and repair: a new roof, more energy efficient windows and doors, an upgraded HVAC system, etc. It may even make you long for shiny new construction.
However, if an uncertain real estate market has you thinking about staying put and upgrading and maintaining your current home, consider tapping into the equity you've built up. Citadel Credit Union's Home Equity Line of Credit (HELOC) can be a cost-effective way to help you cover these expenses to make necessary repairs and transform your living space.
HELOCs vs. Home Equity Loans
What is the difference between a Home Equity Loan and a Home Equity Line of Credit? With a home equity loan, you receive the money you are borrowing in a lump sum payment, and you usually have a fixed interest rate. With a home equity line of credit (HELOC), you have the ability to borrow or draw money multiple times from an available maximum amount. (Source: Consumer Financial Protection Bureau)
Essentially, a home equity loan functions much like a traditional loan: you get a specified amount of money, you use it, you pay it back over time.
A HELOC functions more like a credit card: you have a pre-determined amount of money available, based on the equity in your home, much like a credit card limit. You can use that "credit" as needed, but you don't have to use it all at once.
To apply for a HELOC, you need to have owned your property for at least one year from the settlement date. An evaluation of your property as well as information on your income and expenses will be required as well. Take a more in-depth look at the requirements for applying for a home equity loan or line of credit.
HELOCs for Routine Maintenance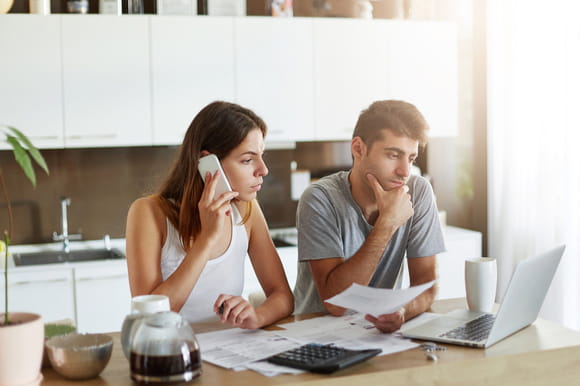 Using a HELOC for routine but pricey maintenance is a good use of this type of financing. Regular maintenance not only keeps your home in top condition, but you can recoup your outlay when you sell the house.
Let's say you have $100,000 in equity available when you're ready to make some repairs. This spring, you may want to utilize $10,000 to install a new roof. Perhaps you'll want to replace leaky doors and windows in the fall for another $10,000. For those fixes, you can take advantage of your HELOC when you want it and are charged interest only on the amount you use.
With Citadel, accessing your HELOC funds is as easy as transferring the money to your current checking account and writing a check or using your Citadel MasterCard. Advances can also be completed in a Retail office or through Online & Mobile Banking. Home Equity Line of Credit checks are available through Retail offices or the contact center.
Home Improvements are Tax-Deductible
The Tax Cuts and Jobs Act of 2017, signed into law in December 2017, caused confusion regarding whether HELOCs and home equity loans are still tax-deductible. The Internal Revenue Service issued an advisory in February 2018, clarifying the issue: From 2018 until 2026, homeowners cannot deduct HELOC and home equity loan interest for every use of these loans, but the interest is still deductible if the funds are used to "buy, build or substantially improve the taxpayer's home", such as building an addition onto your home, renovating your kitchen, or replacing your roof. So, when used correctly, Citadel HELOCs can be an easy and cost-effective way to repair, maintain and upgrade your home.
To find out how a HELOC can help you afford your home's routine maintenance, contact our team today.
Looking for a low, fixed monthly payment on a one-time expense? Consider Citadel's home equity loan.
Learn More