How to (Accurately) Budget for the Holiday Season
Category:
Personal Finance 101
Topic:
Budgeting
Saving Money
Personal Finances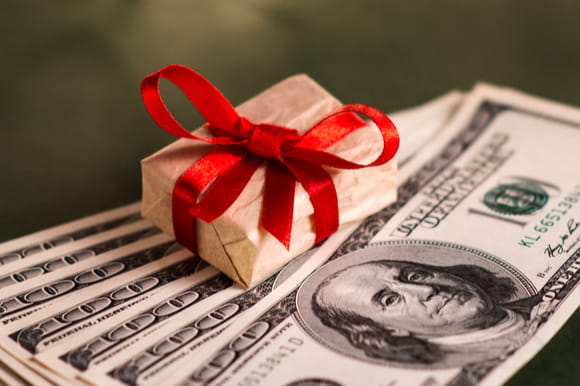 The holiday season is fast approaching. This should be an exciting time of year, filled with friends, family, and more than a few big turkey dinners. However, for many people, the holidays can be a time of stress and anxiety, as money concerns take center stage during this season of giving.
But this doesn't have to be the case. Wise budgeting and spending can make all the difference during the holiday season, so it pays to start planning today to ensure you're giving yourself the gift of financial security down the road. Here are some hints and tips that you can use to ensure a few weeks of festive fun won't derail a year of diligent saving.
Budget Early
Most holiday parties and events may take place in December, but planning and preparing for these celebrations can occur much earlier in the year. You might, for instance, need to book a flight months in advance or stumble upon the perfect gifts while out shopping in September or October.
Of course, this means you also need to start budgeting earlier. If possible, adjust your current spending habits—make coffee at home, cancel any unused subscription services—and set the extra funds aside for unexpected holiday expenses.
List Your Expenses
Create a complete list of your likely holiday expenses. Many people budget for gifts, but there are many other elements during this period that can strain your finances if you haven't accounted for them. These include big things like travel expenses if you're visiting family, Christmas parties and holiday foods, but also those smaller things that quickly add up like wrapping paper, holiday cards and postage, and new decorations. Once you have a list of everything you'll need for the holiday celebration, you'll have a much better handle on how much everything will cost you this year.
Set Spending Limits and Stick to Them
Compile a list of everyone you are purchasing a gift for and set your spending limit for each individual. A range is fine, say from $30 – $40 for each niece and nephew, but don't exceed that $40 limit. If the gift you wanted to give that person is out of the price range, decide on another present rather than blowing your budget.
Consider giving the gift of time rather than a material gift. If your parents or other relatives are older, they may prefer the offer of a special dinner or some work around the house, as opposed to another sweater.
For those outside of family like close friends, consider baking them holiday cookies rather than buying a present. It's a personal, inexpensive gift that spreads holiday cheer, and won't break the bank.
Earn more this holiday season with 1.5% cash back for every $1 you spend with Citadel's Cash Rewards credit card!
Learn More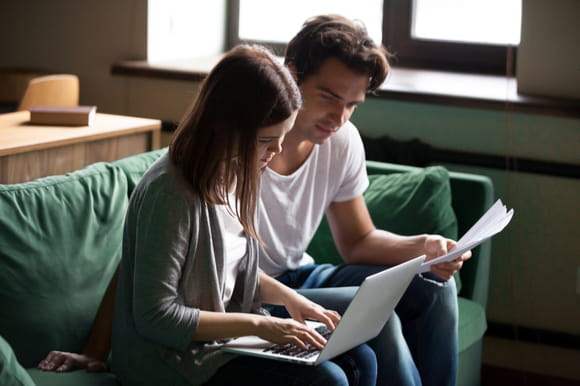 Keep Track of Expenses
Once you've listed your expenses and created your gift list, it's critical to keep track of what you are spending. Fortunately, there are many apps available that can help you in this regard. When you have a running total of what you have spent and what you still need to spend, you'll have a much better idea of whether or not your budget is on track. If it isn't, you can re-adjust your spending to make sure you still come in under budget by the end of the season.
Shop Sales and Use Coupons
Getting the best deal for gifts involves comparison shopping, shopping sales, and taking advantage of coupons and other offers. Just as you budgeted for your holiday expenses, budget some time to search for the top deals.
With holiday sales starting earlier every year, you can get started sooner, but you may be wondering if you're getting the best deals. Wirecutter offers some great advice on how to shop the sales and what to expect.
If you rack up credit card points during the year on your regular spending, also consider using those points to buy gift cards or items offered by your card provider for those on your holiday list. These are, in effect, "free" gifts for you that the recipient will appreciate. Our Citadel Cash Rewards Mastercard, for example, offers 1.5% cash back on your everyday purchases.
Start a Holiday Savings Account
Get started for next year's holiday season. Our Holiday Club savings account lets you put money aside with no minimum balance required, helping you to build a nest egg for your spending. If you can put away $100 each month, that gives you $1,200 for your holiday shopping. As the holidays approach each year, that money is automatically transferred into your Citadel savings account.
At Citadel, we can help you have a financially responsible holiday season. If you would like to know more about our product offerings, contact Citadel today.
Looking to save more for the holidays? Learn about Citadel's Holiday Club Account.
Get Started