Have You Tried Citadel Video Connect Yet?
Category:
Personal Finance 101
Topic:
Managing Finances
Personal Finances
Borrowing Money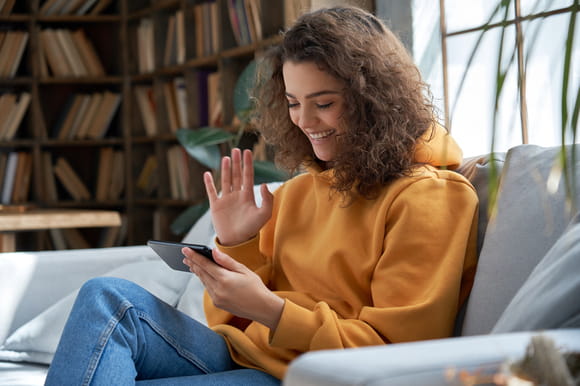 COVID-19 has completely changed how the world conducts business: healthcare providers shifted to virtual appointments, educators adopted online learning platforms, and financial institutions embraced video banking apps. While these digital tools and services were initially used out of necessity, people have since realized the convenience they provide—and it's likely many organizations will continue offering them well after the pandemic subsides.
That includes Citadel Credit Union. Citadel's Video Connect app gives members a safe and secure way to bank online. If you haven't tried it yet, here's why you should.
Benefits of Video Banking
Convenience and accessibility are the top reasons we decided to create a video banking app for Citadel members, but those aren't the only benefits. Digital banking tools like Citadel Video Connect allow you to:
Speak with experts from anywhere: These apps not only allow you to book an online bank appointment, but also make it easier to connect with trusted financial advisors, real estate pros, and member care specialists.
Perform various banking tasks: Applying for loans, reviewing documents, opening accounts, transferring money—most of the activities you're used to doing at your local branch can also be securely done via video banking.
Monitor and protect your finances: With a video banking app at your fingertips, you can quickly check your account activity, troubleshoot any issues with a bank representative, and gain peace of mind.
A virtual way to bank face-to-face on your phone or computer. Connect with a local Citadel team member today.
Video Chat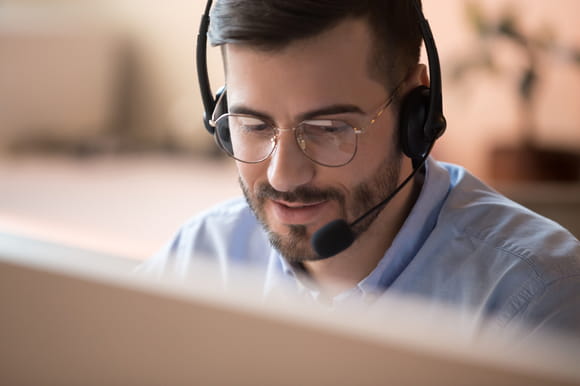 Connect with Citadel
Our video banking tool makes it easy to speak with Citadel team members from anywhere on any device. All you need to do is log into Citadel Video Connect from a computer, smartphone, or tablet, indicate the type of service you need, and then start a video call. It's that simple. Whether you want to book bank appointments online, obtain information, review contracts, or sign loan and insurance documents, banking has never been more convenient. Download the app for Apple. Download the app for Android.
Best of all, Citadel's video app is safe and secure to use. As video services gained popularity throughout the pandemic, many users became aware of risks to their privacy and security. And this only worsened as stories about unauthorized access to meetings and data appeared in the news.
When developing Citadel Video Connect, we kept our members' privacy and safety top of mind—so you can benefit from the convenience of video banking without having to worry about security breaches. Plus, every video call with Citadel begins with an ID verification process; this allows our representatives to confirm who they're speaking with before exchanging any financial details.
While several banks, credit unions, and customers initially adopted video banking because of the pandemic, many have discovered the benefits apps and other digital services can provide—and expect to use them well into the future. The next time you need to visit your local branch, consider booking an online appointment or trying a video banking app instead.
At Citadel Credit Union, providing our members with seamless, safe, and secure access to online banking services is our top priority. Try Citadel Video Connect today and experience what it's like to bank from the comfort of home today!
Bank on your time by booking an appointment with a local Citadel team member in-person or over the phone.
Learn More