4 ​Factors​ ​to​ ​Consider​ Be​fore​ ​Financing​ ​Your​ ​Child's​ ​Education​ ​in​ ​Pennsylvania
Category:
Saving & Preparing for College
Topic:
Saving Money
Children and Money
Borrowing Money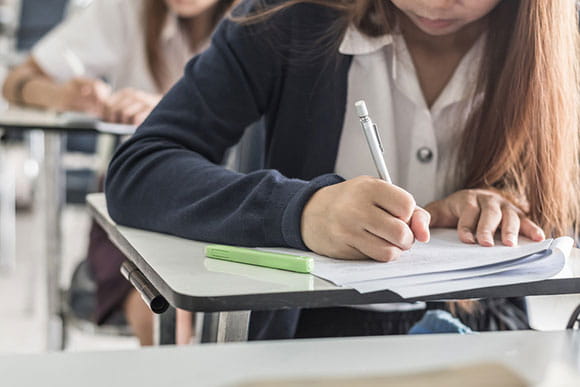 When preparing your child for college, it's probably more exciting to think about going to on-campus visits or helping them study for their SATs. After all, this is not just a huge milestone in their education, but an experience that could define the rest of their lives. For many parents, however, the thought of financing their child's education can be daunting.
Ensuring you have the resources to fund an education is a stressful process. It can draw a lot from your current savings, and increase the pressure of securing your child's future. But it doesn't always have to be that way. Before cosigning a student loan or tapping into your retirement money, consider some of the following factors.
How Long You Have Before Your Child Goes to College
The younger your child is, the more time you have to save money for their tuition. Whatever your budget, you can put small amounts of money into an account that can grow over time, saving you the hassle of doing it in the eleventh hour.
Pennsylvania parents can opt to partake in the PA 529 program. You can open a savings account with special tax breaks and fill it with as little as $15, then put money towards tax deferred stocks, bonds, and other options. You can then use the funds you have saved once your child is ready for college.

If your child only has a few years before they're off to college, opening a high-yield savings account or high rate certificate may be a good idea. Both can take some pressure off of last-minute financial planning, as you can still earn some returns without having to tie up your money for the long-term. Citadel's high-yield savings account has a high introductory rate and minimal monthly fees, allowing you to save more and spend less. Citadel's high rate certificates can be invested in for as little as $500 and provide quick returns on your investment.
The Price of Tuition and Possible Rising Costs
The tuition prices of today likely won't be the same as the rates five years from now—or even tomorrow. In July 2017, the board overseeing Pennsylvania's state-owned universities proposed a tuition increase by an average 2.45%.

As unpredictable as tuition rates may be, you can still be strategic with savings. For example, you can try creating a fairly rough estimate for future tuition fees based on historical trends. You can then decide to save a little more than one third of that rough estimate at this time. Later on, the other two thirds can come from income at the time of tuition and future income to pay off any necessary loans.

If you decide to go that route of taking out loans to pay for part of your child's education, consider parent loans. In partnership with Sallie Mae, Citadel provides access to loans for parent loan borrowers, solely in your name, which relieves your child from the stress and pressure of debt.
Whether Your Child Qualifies for Financial Aid
Depending on your household income, you may qualify for government aid. Completing a FAFSA application can help your child get access to grants, scholarships, and student loans from the federal and state government.
Additionally, the Pennsylvania Higher Education Assistance Agency can provide grants and other forms of assistance. If you meet their eligibility requirements, this could mean you won't need to pay as much towards your child's education.
If Your Child Wants to Take Financial Responsibility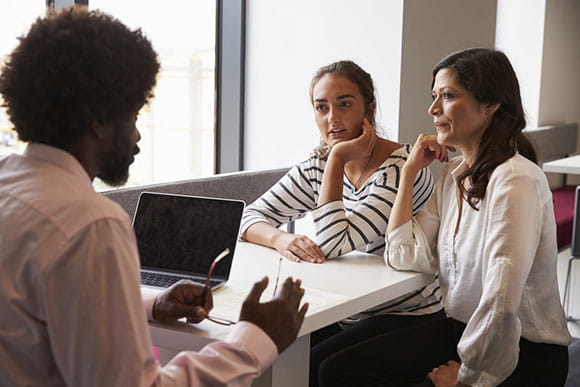 Yes, college is a huge expense, but that doesn't mean you are absolutely obligated to pay for it. If you find that you don't have the ability to offer financial help, start by having an open conversation with your child. You may find that they want to take on some responsibility, regardless of what you can offer.

In this case, you can still help them by teaching them how to budget, or by helping them find on or off-campus jobs and work study programs. If the price of tuition is impacting your decisions, offer them alternatives to pricier schools in Pennsylvania.

With any major financial decision, it's always a good idea to look at options before spending your hard-earned money. Exhaust all avenues to secure financial aid, and factor in increasing costs of tuition and other related expenses. That way, you won't find yourself in a situation where you can't afford to pay for your child's education.

Consider Citadel's High-Yield Savings Account and High Rate Certificates to help you reach your savings goals, whether the money will go toward tuition, books, or (fingers crossed) a quality meal plan. Learn more at CitadelBanking.com/Save.
Consider Citadel's High-Yield Savings Account and High Rate Certificates to help you reach your savings goals.
Learn More