COVID-19 Is Changing the Way We Bank—Here's How
Category:
Personal Finance 101
Topic:
Personal Finances
Managing Finances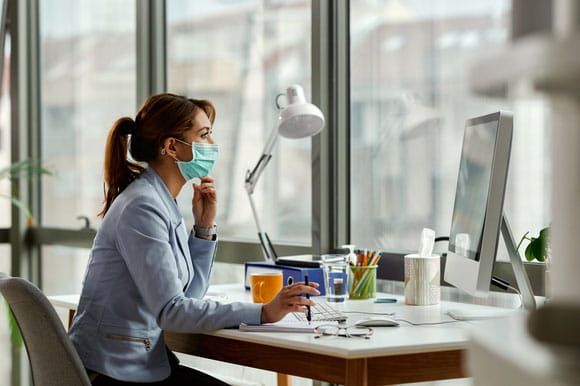 In 10 years, when we look back at 2020, we'll be able to point to it as the year that prompted a massive shift in how we do things. Beyond inspiring an increased focus on sanitation and our interactions with other people, the coronavirus has impacted how we work, how we shop, and even how we bank.
While some of these changes may be specific to the pandemic, there are others that are likely to stick around. Grocery deliveries, telehealth, and remote work tools are all proving to be convenient services that will live beyond the pandemic. But what does this look like for banking? Let's take a look.
What Are the Trends?
Like businesses in every other industry, banks and credit unions have had to adjust to the impact of the coronavirus pandemic. Here are some of the ways that banking has changed over the course of 2020.
BFH: Banking from Home
As people spend more time at home than they have before, they've had to incorporate more and more tasks into their home-based routine—and that includes banking. In March 2020, 82% of customers were concerned about going to their branch in person, and while restrictions have eased, people are still opting to use their online banking applications where possible. It's a trend that's here to stay, particularly as digital solutions present a more convenient approach to dealing with personal finances. According to recent research, 45% of customers have permanently changed how they interact with their bank.
Embracing New Forms of Payment
Beyond shifting how they manage their accounts, people are also looking to change how they make in-person transactions. With sanitation, security, and convenience top of mind, customers are adopting new payment options like contactless enabled cards and digital wallets on their phones or wearable devices. This way, they can minimize their contact with terminals and can be in and out of a store within just a handful of minutes. While this trend was growing before the pandemic, it's now been accelerated, and people are opting for modern banking solutions over cash or checks.
Learn more about the benefits of using contactless payments.
Explore Now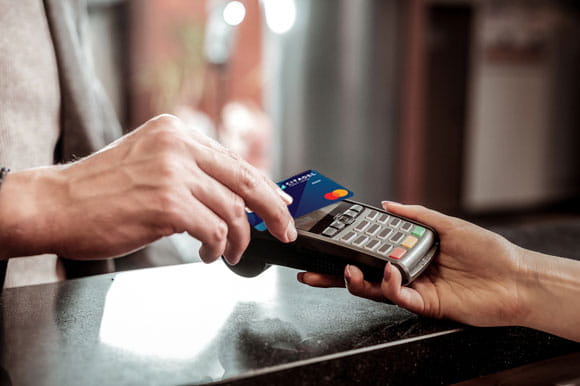 How We're Managing the Change
At Citadel, we are continually working towards ensuring that our members have access to the best possible solutions to meet their banking needs—all while keeping them safe. Here are some of the things we're doing to support you:
Enhancing Our Online Banking Services
We're improving our digital banking tools in order to make your bank-from-home experience the best it can be. These services will make it easier for members to open checking accounts on their devices, and we've worked hard to make the experience as seamless as possible. With these new capabilities, you'll be able to manage your finances online without having to come into a branch.
Contactless Payments
Shifting customer preferences indicate that contactless payment methods are a must. As such, alongside our new branding, we've released a line of contactless debit and credit cards that will help make your in-person transactions easier, safer, and more secure.
Our Reopening
For members that feel comfortable returning to our branches, we've implemented a number of safety features to keep you and our employees safe. We have implemented social distancing markers, installed plexiglass at the counters, and have clear occupancy limits at each branch. As an added safety layer, we require that all members wear their masks when they come in.
As always, the safety and well-being of our members and employees is top of mind. To learn more about the initiatives and policies that we have implemented, take the time to read our COVID-19 response.
Explore all of our digital banking tools.
Learn More