College​ ​Savings​ ​101:​ 5 ​Tips​ ​for​ ​Parents​ ​in​ ​Pennsylvania
Category:
Saving & Preparing for College
Personal Finance 101
Topic:
Saving Money
Budgeting
Borrowing Money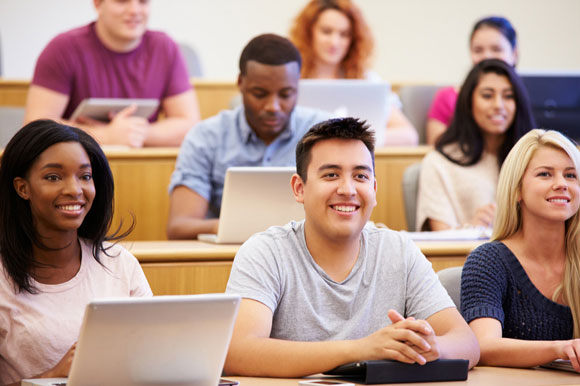 When you're considering college, talking about money is inevitable. As the parent of a Pennsylvania student, just thinking about the costs associated with school can be scary considering that Pennsylvania has one of the highest student loan debt averages in the country at $33,264 per student. The price of education is only going to go up, and according to Finaid.org, you could end up paying up to four times the price of tuition today, depending on when your child starts college.

Yes, it all sounds overwhelming. You may even be tempted to put off planning for it, thinking that it's too early, but that's not the case at all—it's never too early to think about college savings. Here are five tips to start saving for your child's college tuition, no matter what age they are.


Start a 529 Plan or a Coverdell Education Savings Account (ESA)
A 529 plan allows you to save money and is a tax-advantaged account, meaning investment earnings in these accounts do not get taxed if you're using it for higher education payments. The PA 529 Investment Plan allows to you choose from 15 different investment options, which are based on the age of your child and how aggressively you want to save. Keep in mind that investment returns for this account aren't guaranteed, and an annual fee may be required to maintain the account.

Meanwhile, The Coverdell ESA works like a 529 plan and is also tax-advantaged. However, you can also make tax-free withdrawals if they're for qualified education expenses, including K12 costs. You're only allowed to contribute $2,000 maximum per beneficiary in any year. You are also more likely to be eligible for an account if your household income is less than $190,000, or $95,000 for single filers.


Consider a Prepaid Tuition Plan
A prepaid tuition plan helps you save money while avoiding the rising cost of tuition. Through the PA 529 Guaranteed Savings Plan, you choose which school category you want to track—local community college, university, etc.—and purchase units that increase in value over time. Whatever you put away now will be taken at the time of their attendance, regardless of tuition increases between the time of your initial deposit and your child's college career. In short, if you have enough money in your account for two semesters at Penn State right now, you'll have enough for two semesters in the future.


Encourage Friends and Family to Fund Your Child's Education
There's always the option of asking close friends and family to contribute to your child's education. Whether it's for a birthday or an equally special occasion, you can give them the option to contribute to your child's 529 plan or other similar accounts. Gift of College allows other people to gift money directly into a linked 529 plan, with no cost to the beneficiary. There is, however, a 5% processing fee for "gift givers" whenever they send money to you.

Similarly, Leaf allows people to give money through gift cards. Your family and friends can purchase these pleasantly designed cards through their website. They can then send it electronically or via mail. You can later redeem the gift online to obtain funds, and if you choose to, transfer them directly to a 529 plan. Gift card purchases and redemptions are also FDIC-insured, adding extra security to their investment.
Choose a College Carefully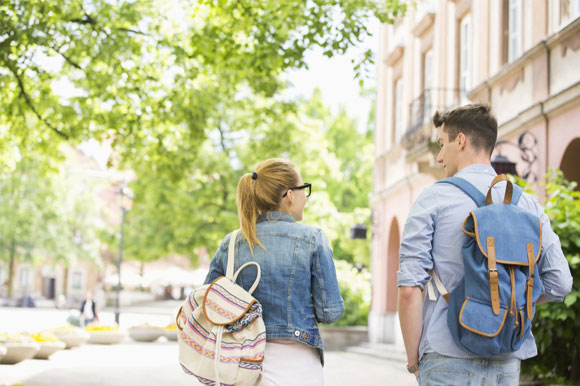 Lower tuition costs means that you won't need to save as much. However, cost should not be the primary factor that influences where your child ends up going to school. You also need to consider which school programs cater to their strengths or career interests. For example, Carnegie Mellon University is a good fit for those pursuing computer science, whereas Drexel University is more beneficial for those pursuing architecture. And yes, the right match may not always come with a high tuition fee, but what matters is the quality of the education your child receives.

You can check out a list of Pennsylvania colleges and their reputations on websites like Niche, which highlight reviews from people with first-hand experience at the school. Also, take into consideration your child's preferences—this is going to be their education experience, after all. When the time is right, make sure they are part of the process, and encourage them to do their own research.
Explore More Options, Including Short-Term Savings Accounts
If all of the above still seem overwhelming to you, don't worry. You can save money through other investment vehicles. If your child is still fairly young, consider putting your savings into a certificate of deposit, short-term bonds, or a high interest savings account to help grow your money. These options are fairly simple to set up yourself.
If you're looking for some assistance, check out financial and investment planning services that can offer recommendations tailored for you. Our high-yield savings accounts also offers a high introductory rate and minimal monthly fees, letting you save more and spend less.
Planning for your child's college years brings a lot of financial pressure, but there's no plan too big or small to help you prepare for them. And with the help of a Citadel advisor, you don't need to do it alone.

Want to find out more ways to save for additional goals you or your family have? Visit CitadelBanking.com/Save to see how our team can help you through a variety of ways.
Find out more ways to save for your child's education costs.
Learn More