Checking vs. Savings Accounts: What's the Difference?
Category:
Personal Finance 101
Saving & Preparing for College
Topic:
Saving Money
Personal Finances
Managing Finances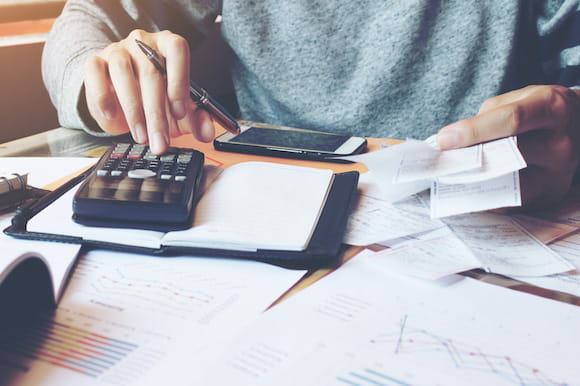 You've just landed your first job—congratulations! As you get closer to your first day, you go to the bank to set up an account. But which do you choose: a checking or a savings account?
Each of these accounts has different features and works best for certain activities. While a checking account might be better suited for automated payments to your electricity provider, savings accounts are better for putting money away for the future. At Citadel, we think the best thing you can do to help set yourself up for financial success is to have at least one of each: here's why.
Checking vs. Savings Accounts
To help you understand the difference between the two, we've outlined the characteristics of checking and savings accounts as well as the various ways you can use them.
Checking
A checking account holds easily accessible funds meant for day-to-day transactions, withdrawals, and deposits. If your work pays you via direct deposit, you'll want to give them a checking account to put your salary in. There's a couple of reasons for this. To start, checking accounts often don't charge you on your transactions—so you can set up automatic payments for rent or your phone bill for the days you get paid. Additionally, you also likely have unlimited transactions, meaning that in times like the holiday season or big birthday months, you can buy those gifts without paying any extra account fees or fines.
For students, banks will often offer checking accounts that don't have any fees. However, for everyone else, there may be a monthly fee that goes to overall account maintenance. Something else to keep in mind is that in some instances, checking accounts provide an annual percentage yield on your funds, but only up to a certain amount.
One thing to be aware of with checking accounts is overdraft fees. As the name implies, an overdraft is when you make a payment that's worth more than the money you have in your account. While the bank will cover you on the difference, they will also penalize you for going in the red. With that in mind, you should always ensure that you have enough funds available for any of the automated payments you have set up.
Additional pros and cons of a checking account include the following:
Pros:
The money in checking accounts is always available for everyday purchases
There are no transaction limits
You can make payments with your checkbook, debit card, mobile app, or e-transfers
Cons:
Checking accounts often contain monthly fees for services, overdrafts, or low balances
Very few checking accounts pay interest back to the account holder
If you withdraw money from an ATM from another bank, you'll have to pay fees
You can supplement many of these features with a savings account designed to put money away for future investments.
Citadel offers checking options with built-in conveniences and flexibility.
Compare your Options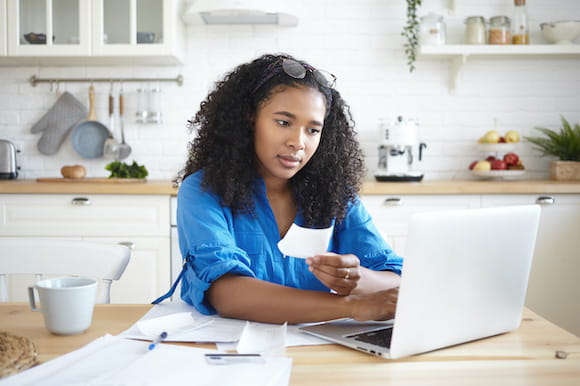 Savings
Savings accounts differ from checking accounts as they are not usually meant for your day to day transactions. Instead, they're designed to help you save for large financial milestones—like a house or your child's education—or for unexpected events like a family emergency or losing your job.
The added benefit of a savings account is that they offer a guaranteed rate of return. Banks will often invest the funds and that's how they deliver on the interest rates the account has. This interest rate, as well as the minimum initial deposit will vary depending on the account. At Citadel, our high yield savings account, has a great interest rate, with an initial deposit of $10,000. Meanwhile, with our star savings account, you can make an initial deposit of at least $5, with a lower yield.
However, whereas checking accounts are ideal for everyday transactions, savings accounts tend to have caps on how many transactions you can make before you're penalized with a fee. This is a tactic: by making it difficult for you to spend the funds, this account makes it easier for you to save.
Some other pros and cons of a savings account are as follows:
Pros
Savings accounts can help you earn money while you save it
Withdrawing money is inconvenient
Cons
Savings accounts are often limited to six transactions a month
Withdrawing too much money comes with a fee
There's a monthly maintenance fee
Ideally, these accounts are best used in combination with each other. By combining the high-yield returns of a savings account with the convenience and accessibility of the checking account, you'll be able to meet your savings goals while paying your bills on time and giving yourself a treat or two.
At Citadel, we want to help you save money for those big purchases, while offering the convenience of our many checking accounts. Contact us today!
Enjoy competitive savings account rates on products for the entire family.
Learn More