Learn More. Make A Plan.
It's your money. Discover how to make the most of it.
Learn & Plan – Financial Education
Citadel not only provides the financial tools and accounts that help you manage your money, but also the educational resources to help you build financial strength. Expand your knowledge, learn new skills, and be able to make more informed decisions about your financial well-being by exploring the articles below.
Sorry, there are no results for those filters.
Reset filters or adjust your filter options.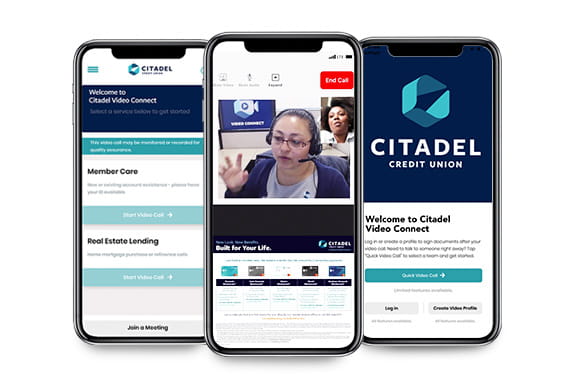 Chat Face-to-Face With Citadel Video Connect
Citadel's Video Specialists are just a few clicks away with Video Connect. Skip the trip to the branch office and video chat safely and securely from your preferred location. Learn More.
On your laptop, desktop, or mobile device, our Video Specialists can help you complete almost any banking-related task:
✔ Open a new account
✔ Add a product to a current account
✔ Apply for a loan
✔ Talk to a business banking expert